To kick off this year's Vermont Festival of the Arts, Haywire and The Grift were invited to Lareau Farm to play for the first annual community picnic. People showed up in droves, spreading their blankets around the great back yard of the inn. The fires were lit, the ovens were cranking out American Flatbread, and the bar had local beer. Kids were playing frisbee and badminton while the bands started.
Haywire started the evening off with a great set of music.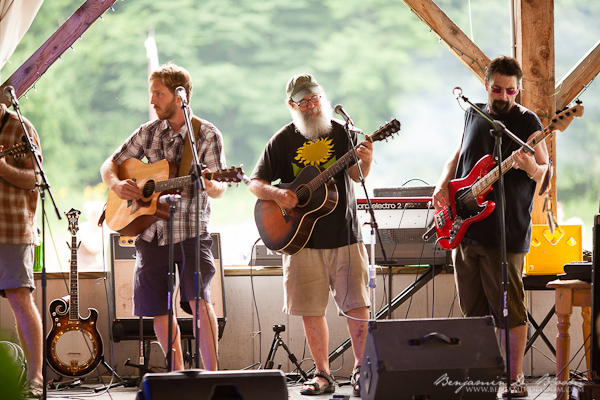 Then The Grift took the stage with a high energy mix of covers and original music.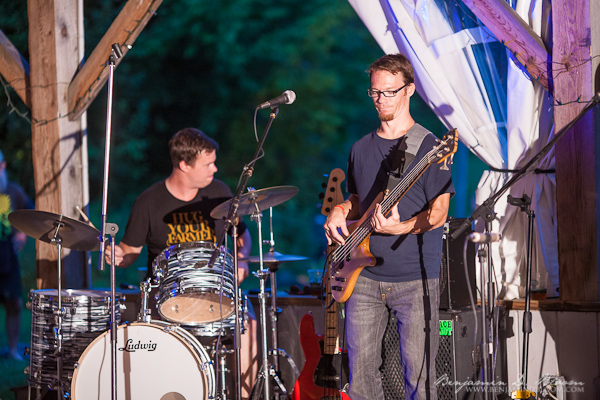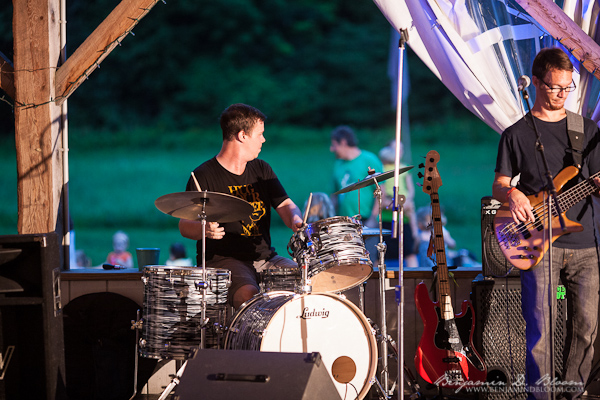 Early in the evening, the dance floor was empty, but as the night went on it got crowded. I don't think this girl was complaining in either situation – she was trying to get the party started here and continued to dance to every song until the end of the night!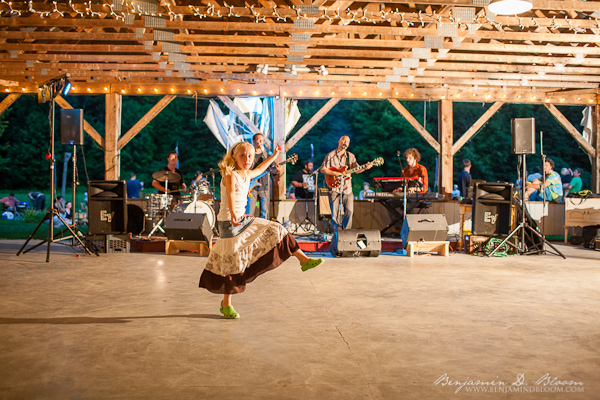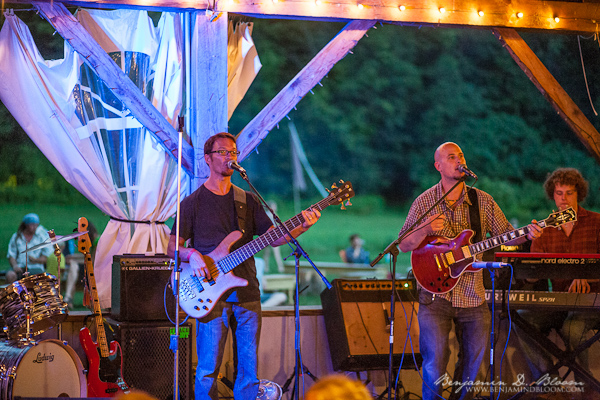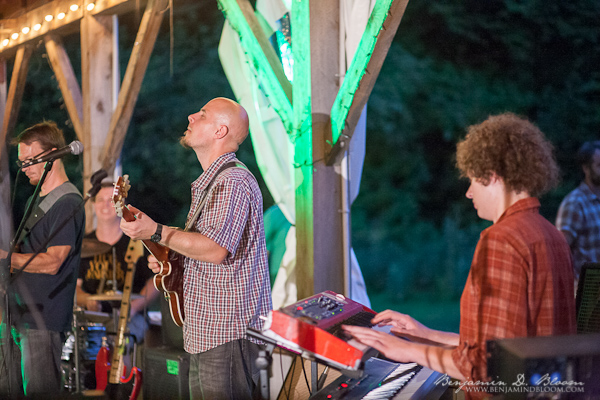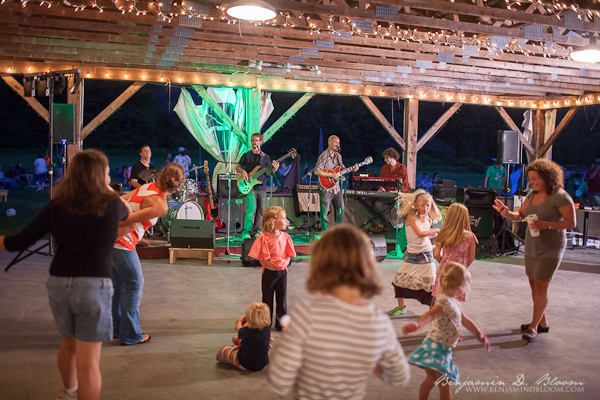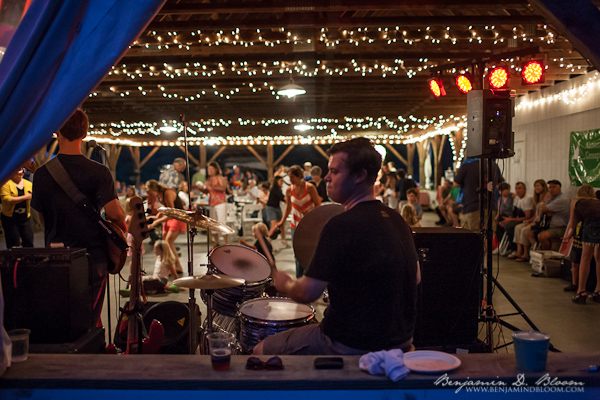 As dusk arrived, the clouds got thicker and the announcement was made that the fireworks would go off a bit early.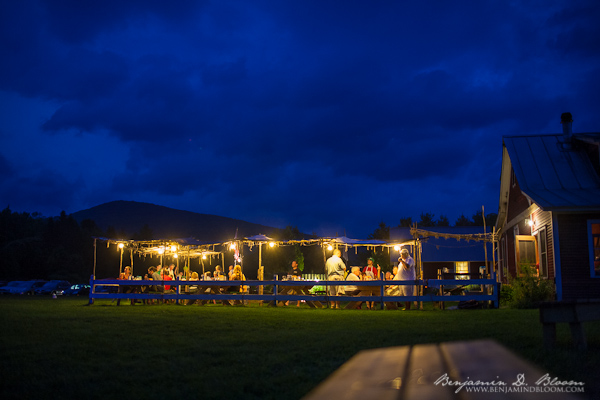 Enhanced with a few flashes of lightening, Northstar Fireworks put on a good show in a slight drizzle.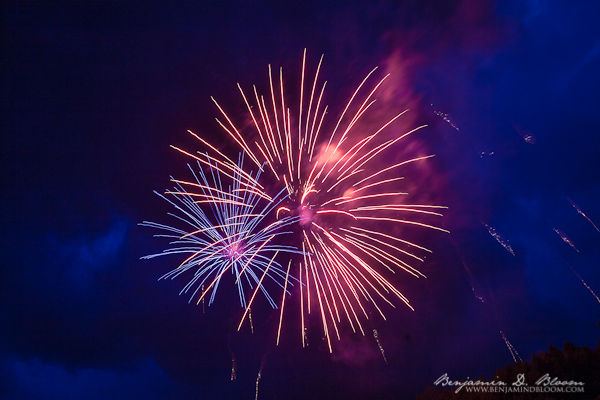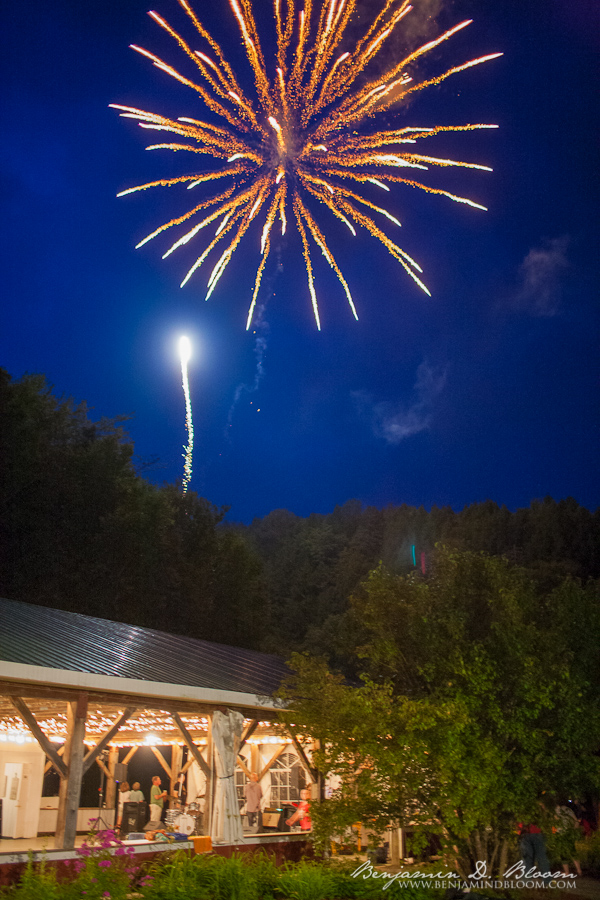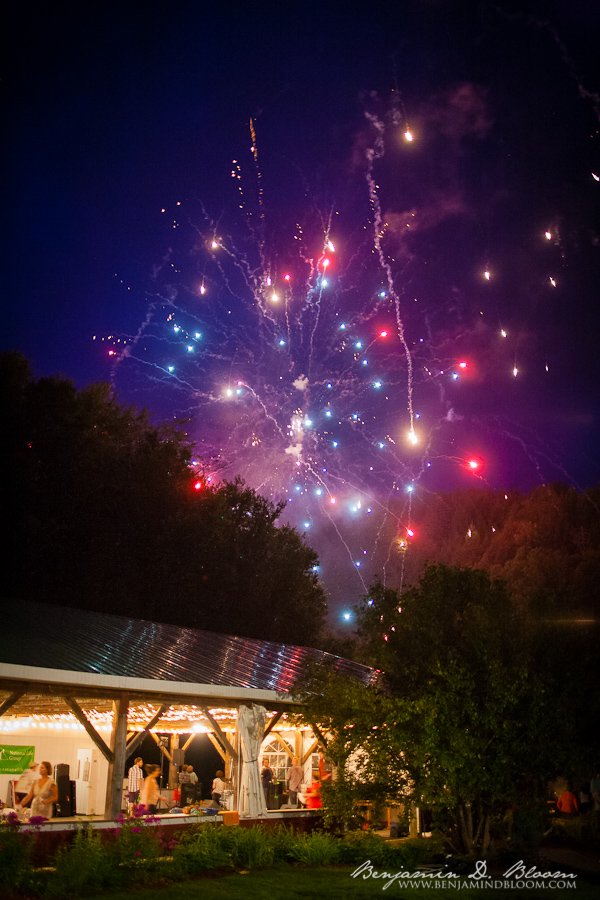 The grand finale went off just moments before the skies opened up and drenched anyone still outside the pavilion. No matter, though,  The Grift kicked up the dance music again and the party was hopping. A little rain wasn't going to dampen anyone's spirits this evening.