[et_pb_section fb_built="1″ _builder_version="3.0.47″ custom_padding="0px|0px|54px|0px"][et_pb_row _builder_version="3.0.47″ background_size="initial" background_position="top_left" background_repeat="repeat" custom_padding="12px|0px|27px|0px"][et_pb_column type="4_4″ _builder_version="3.0.47″ parallax="off" parallax_method="on"][et_pb_text _builder_version="3.0.47″ background_size="initial" background_position="top_left" background_repeat="repeat"]
One of the things I love the most about weddings is how each one is so different and is really a true reflection of the bride and groom.  You get a glimpse into their personalities based on all of the details of their wedding.
This last one was no different  The most striking difference was the size and intimacy of the event.  With a total of only 25 people, only the closest of family and friends were witnesses to the joining of these two individuals.  And to boot, it was held at one of the most beautiful properties in the entire state of Vermont, Shelburne Farms Inn.  Stacey and Travis said their vows under a bright blue sky in front of one of the most beautiful backdrops you could imagine.
The only thing more stunning than the location was the bride.  Stacey was an incredible combination of adorable and stunning, all in one package.  Her smile lit up the room everywhere she went and her heart made us feel right at home even though their engagement photos were the only other time we had met.
A wedding is made extra special when you can include a family heirloom.  Stacey's great grandfather was a bit of a gambler back in the day.  But apparently, when he won big he would buy his wife, Bubbe as she is affectionately known to Stacey and her mom Laurie, a nice piece of jewelry with intricate clasp.  As a wedding gift, Stacey's aunt handed down one of these pieces, a beautiful pearl necklace.  Not only was this piece beautiful and the perfect accompaniment to her dress, it also fit the era of Shelburne Farms itself.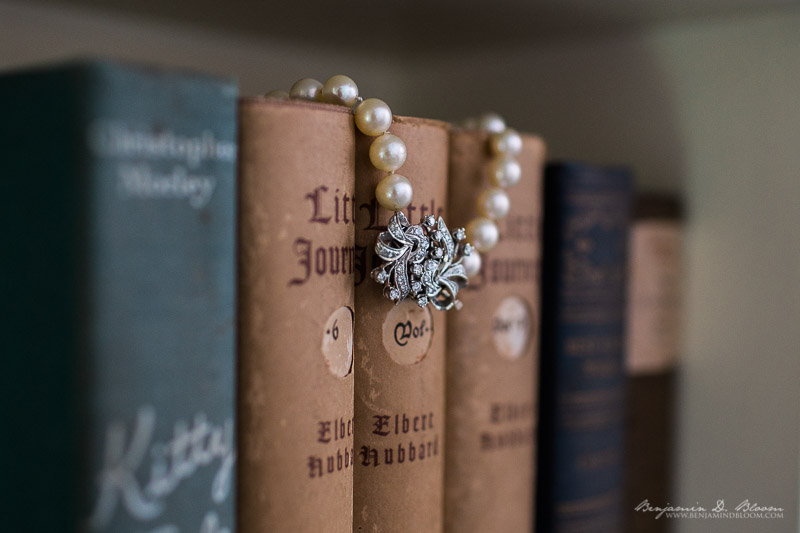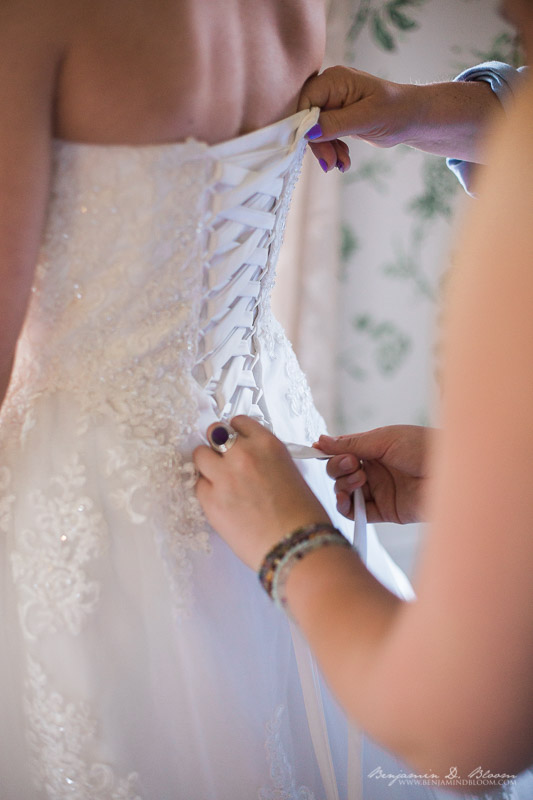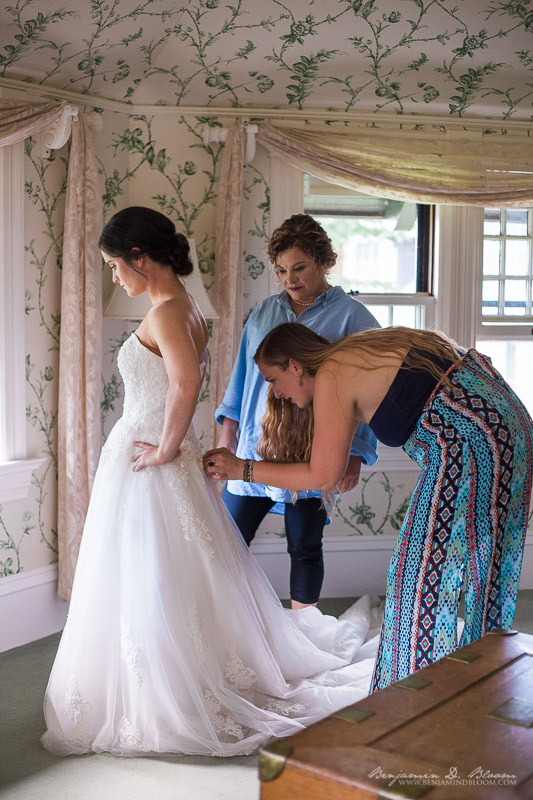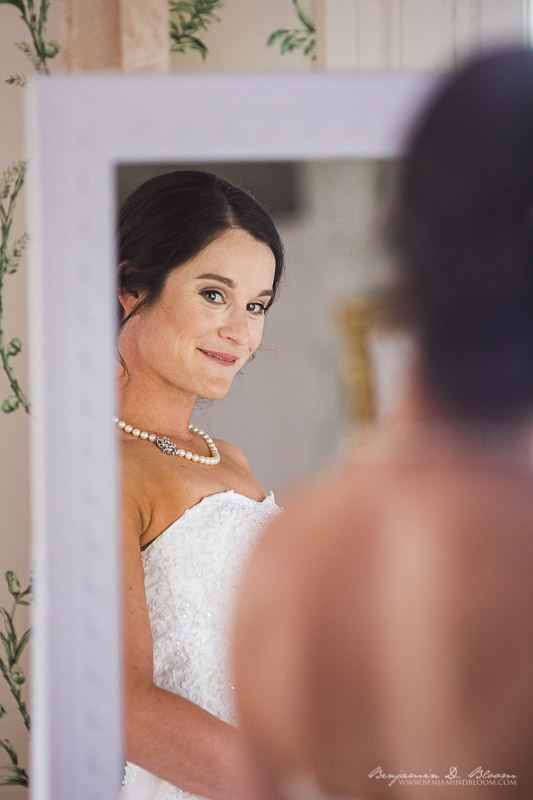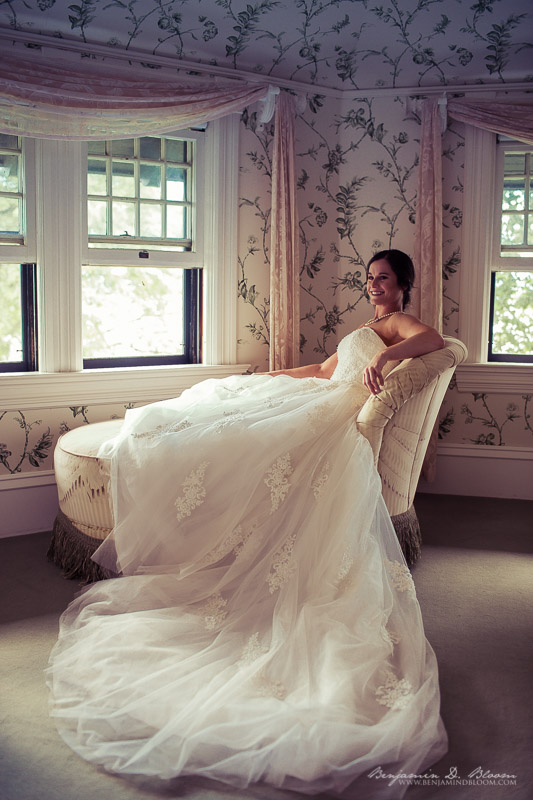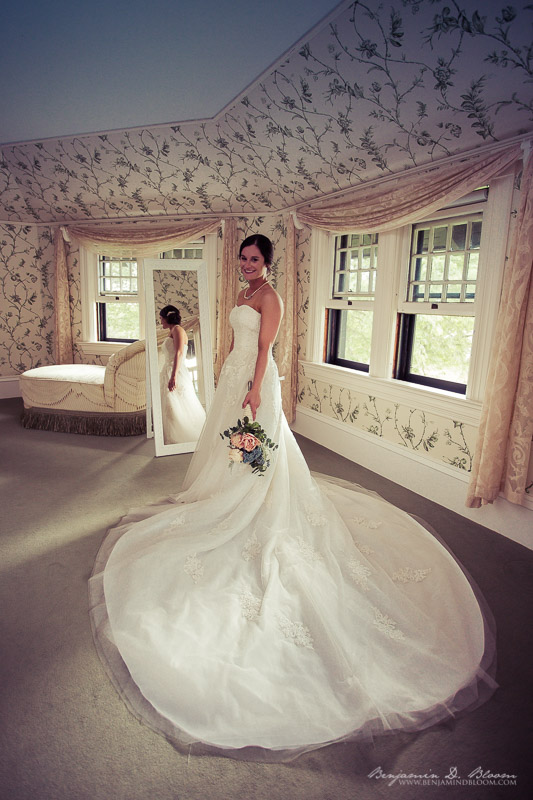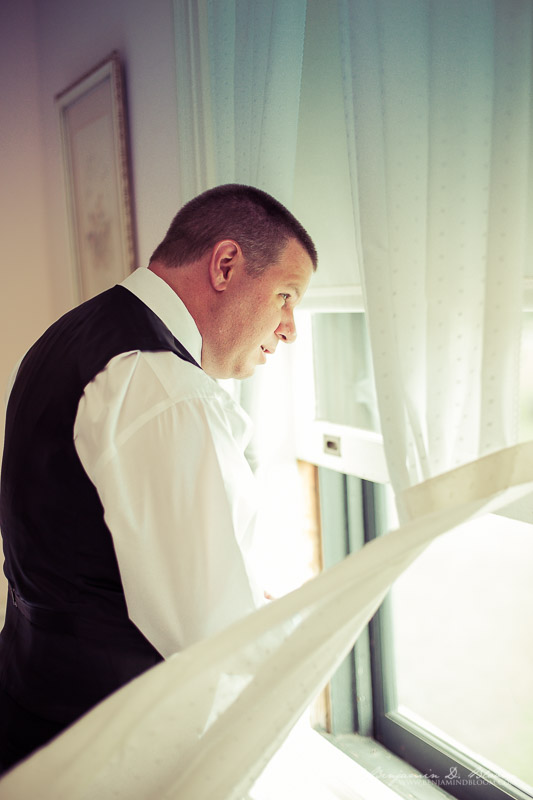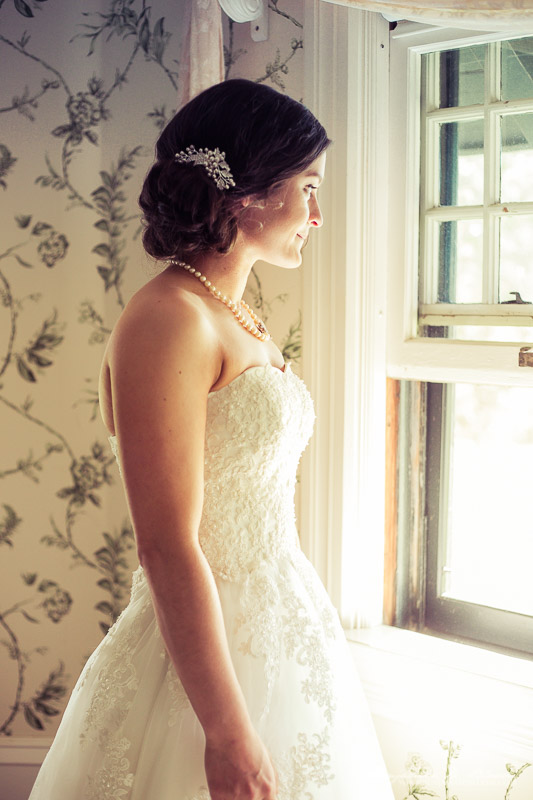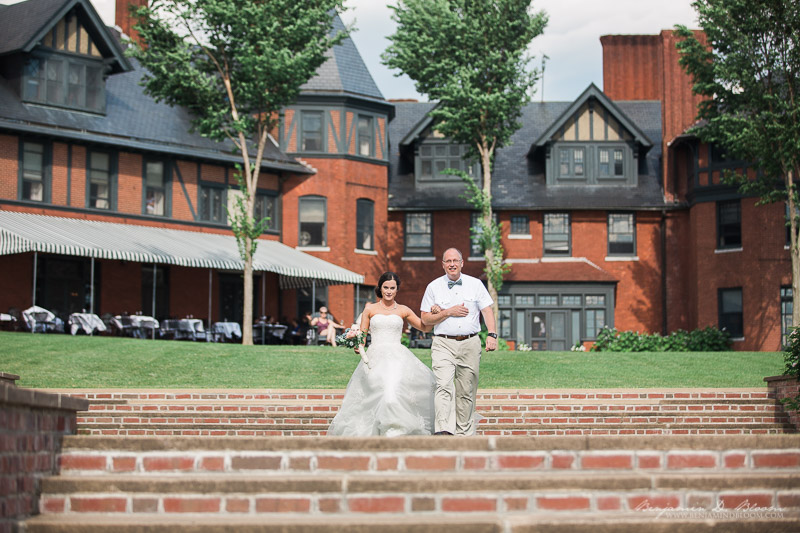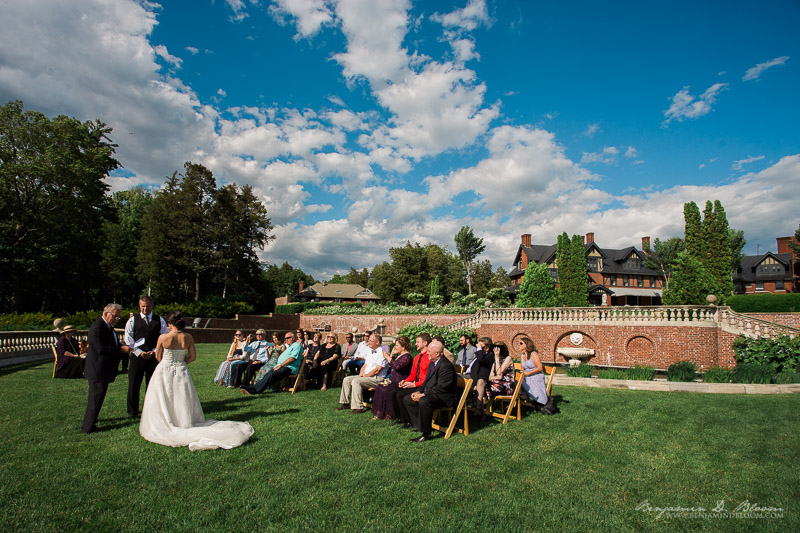 Travis, despite being a stoic Norwegian, warmed right up when in the company of his bride.  We thought it would take a bit of coaxing to get some great smiles while shooting just the two of them but when he looked at Stacey he just warmed right up and had the most genuine smile full of love.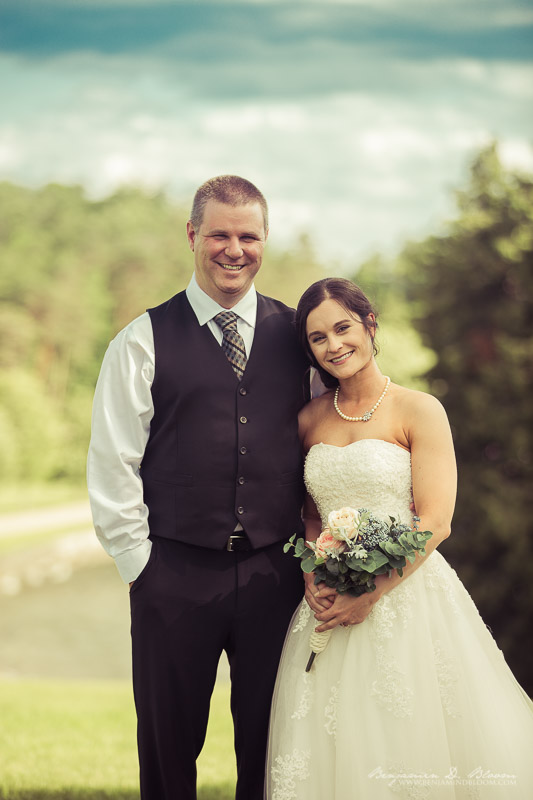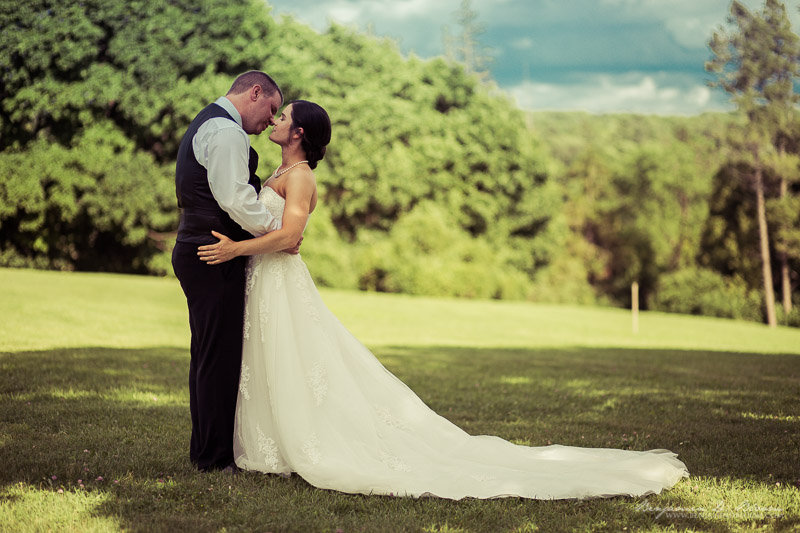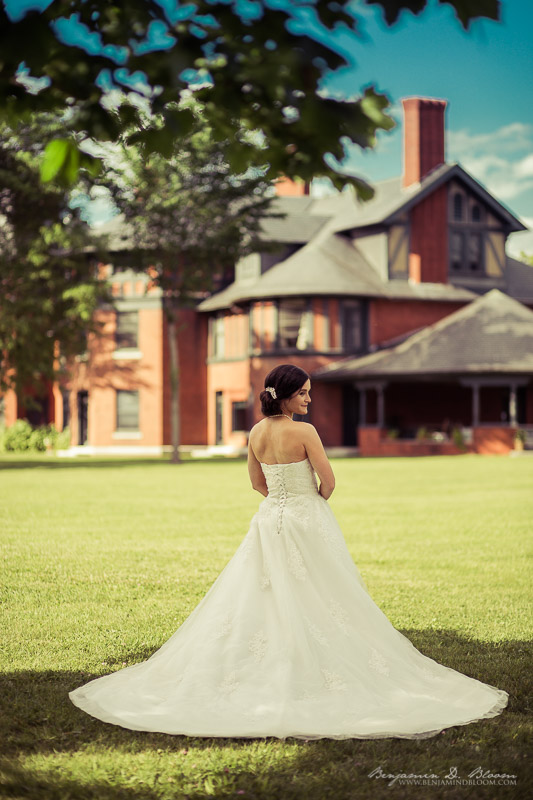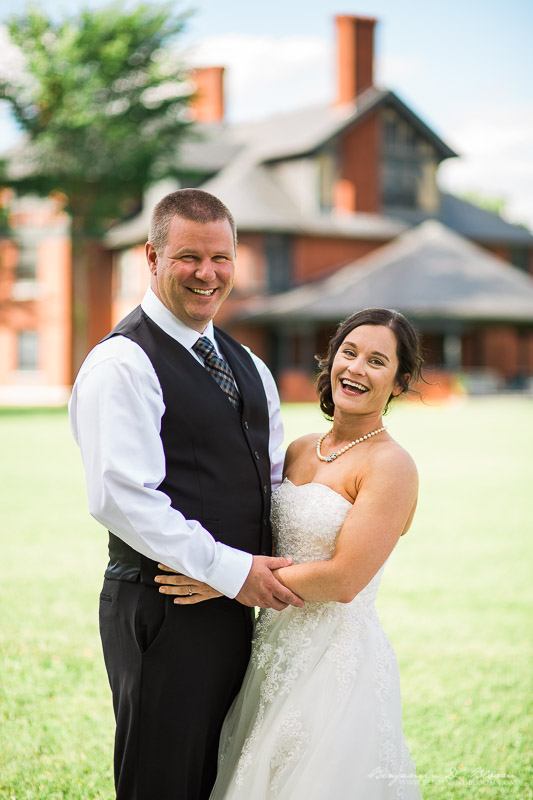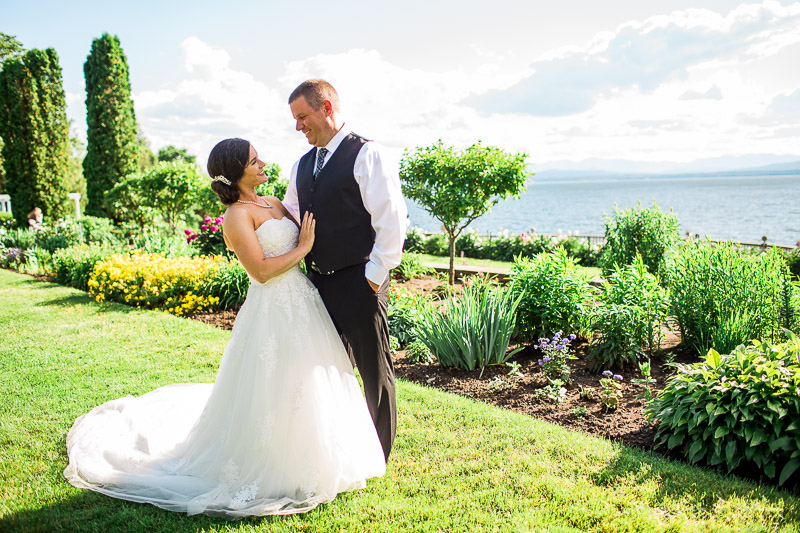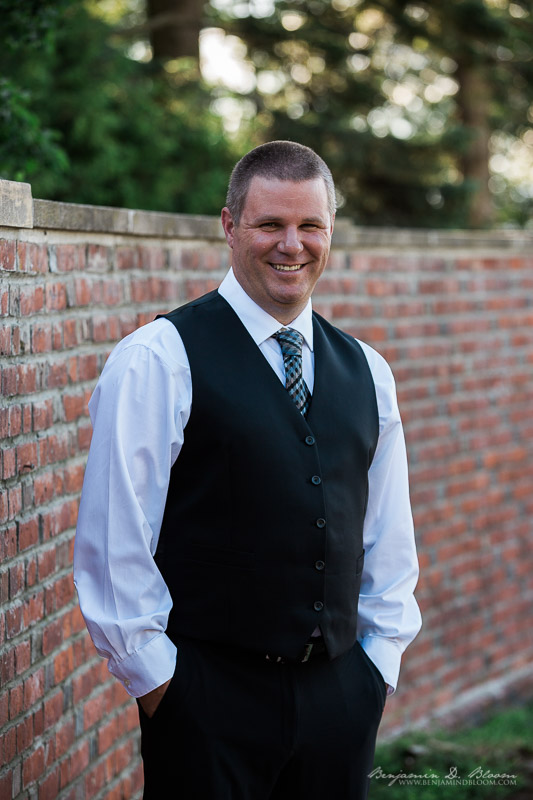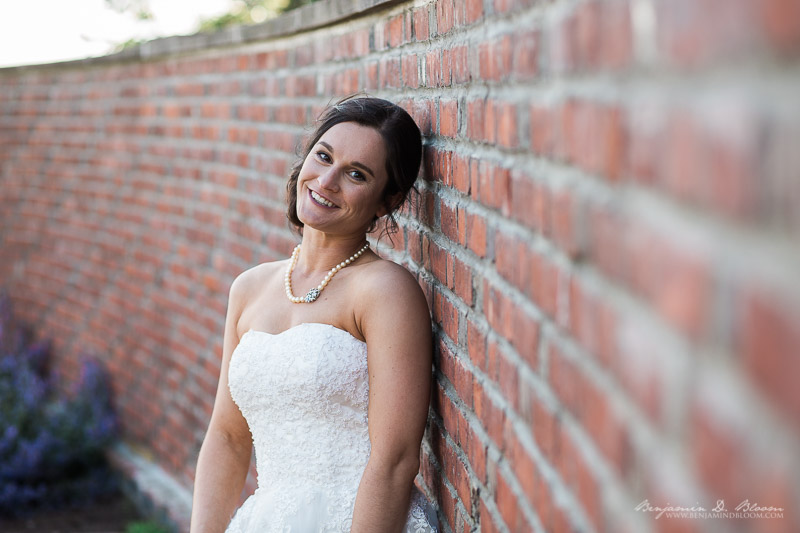 Although the gardens and grounds are truly breathtaking, we made sure to take a few shots inside.  The library, full of books that were over 100 years old, was a wonderful contrast to the lush greenery outside.
Stacey, I think that couch was made for you!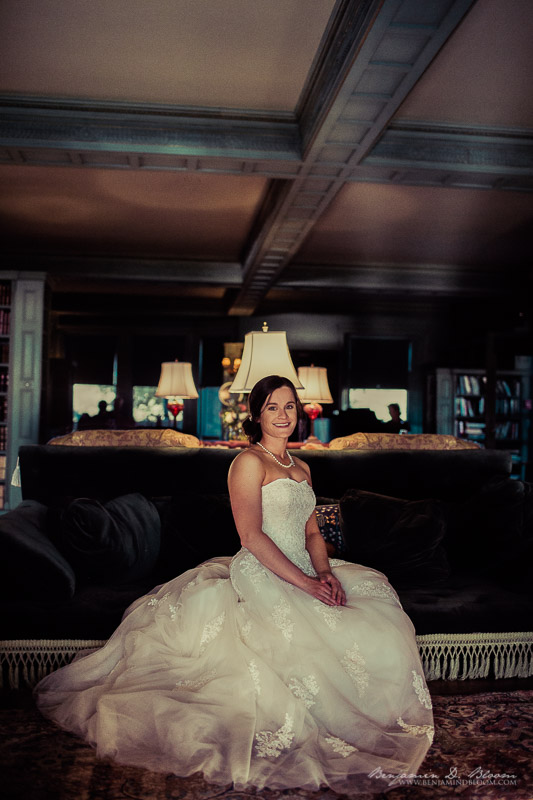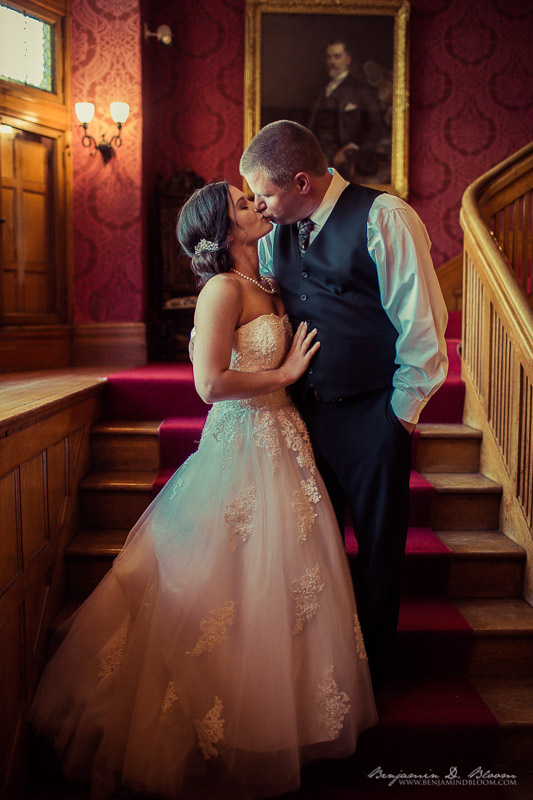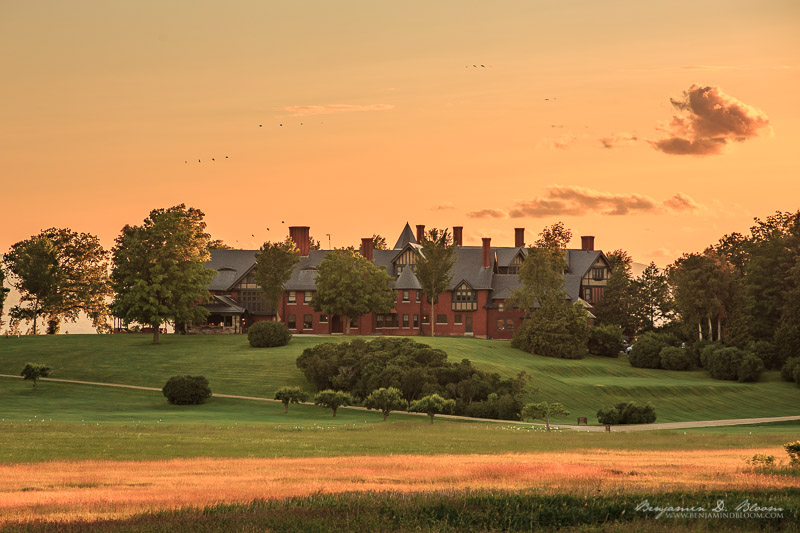 Stacey and Travis, it was an honor to witness the start of your lives together and we wish you a lifetime of happiness.
[/et_pb_text][/et_pb_column][/et_pb_row][/et_pb_section]