Last year, Lake Champlain was dealing with historic flooding. This year, I've started to hear references to record low lake levels. Since I now commute along the waterfront, I've been witness to the lack of water. Take the photograph below. It was taken yesterday, April 25th, 2012.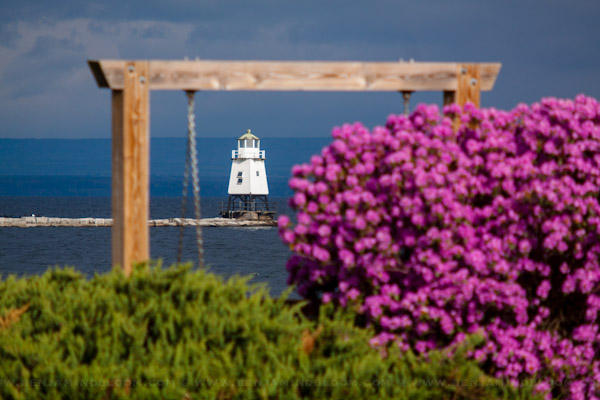 One year ago, the same lighthouse looked like this.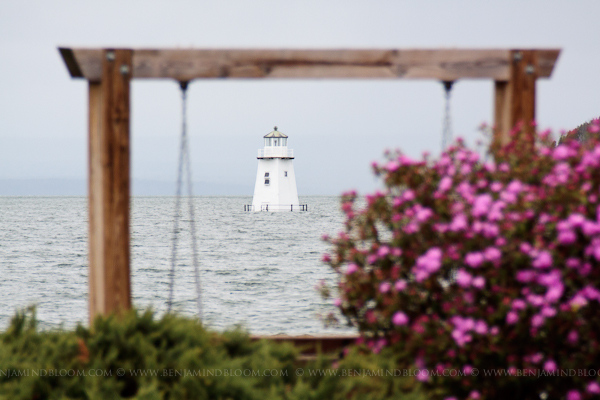 When I compare the two images, I think the lighthouse was actually damaged enough that they had to remove some of the lower boards.
According to this chart, the lake level should be around 99′ at this time of year. Instead, we're at about 96.5′ — more like what I would expect in June. And that's after a pretty rainy couple of days. We were at 96.0′ on April 21st. According to the USGS, the lake level changes by about 5′ annually. If we're at the annual high point now, what does that mean for the rest of the summer? Will September or October 2012 bring us new record lows, only 18 months after record highs?
On a somewhat related note, there's still a lot of effort going in to repairing our broken state after last year's flooding. There are lots of people in VT that still need homes rebuilt and businesses that are still recovering.  One of the things that's near and dear to my heart is the Burlington Bike Path. OK, it's somewhat selfish, it's part of my daily commute — but it's also a big draw for tourism. Many events like those put on by Run Vermont and Race Vermont rely on the Bike Path for their routes. It's in rough shape right now as a result of all the flooding last year. Parts have been patched, and repairs on other sections have begun, but there's a long way to go.  Local Motion has put together a fund to help repair the Island Line Trail. If you use this path and have a few dollars to spare, I'm sure they would appreciate any contribution.
If the Bike Path isn't your thing, maybe consider the VT Irene Flood Relief Fund or VT Farm Disaster Relief Fund.