Since moving into Burlington again, I ride my bicycle just about everywhere. The Burlington Bike Path (aka the Burlington Recreation Path, aka The Island Line Trail) is a regular part of my day for at least some of my commuting. When it's nice out, I'll often add a few miles to my commute and get some extra exercise. All this time, I've ridden past the old, faded "Cycle the City" signs posted on the bike path and side streets without a second glance. So, when Local Motion announced that they were hosting a guided tour of the path to celebrate its 15th year, I thought it would be good to join in on the fun.
About 150 people showed up at Maglianero Cafe for some refreshments before at 10:00 ride. The group broke up into 4-5 smaller tours (Kid friendly, less talking, more talking) and we were on our way. Tawny and I joined the "more talking" tour with Chapin and I'm glad we did.
The first stop on our tour was the Burlington Waterfront Park. I had remembered playing here as a kid in the 80's, but I don't remember the area before it was turned into a park. I mostly remember that my parents thought it was great to have access to all of this waterfront land. Chapin gave us some of the history of the railroads and the transition from a rail yard into real centerpiece of Burlington.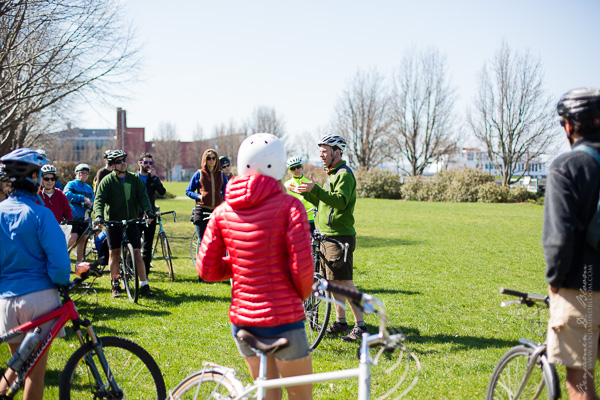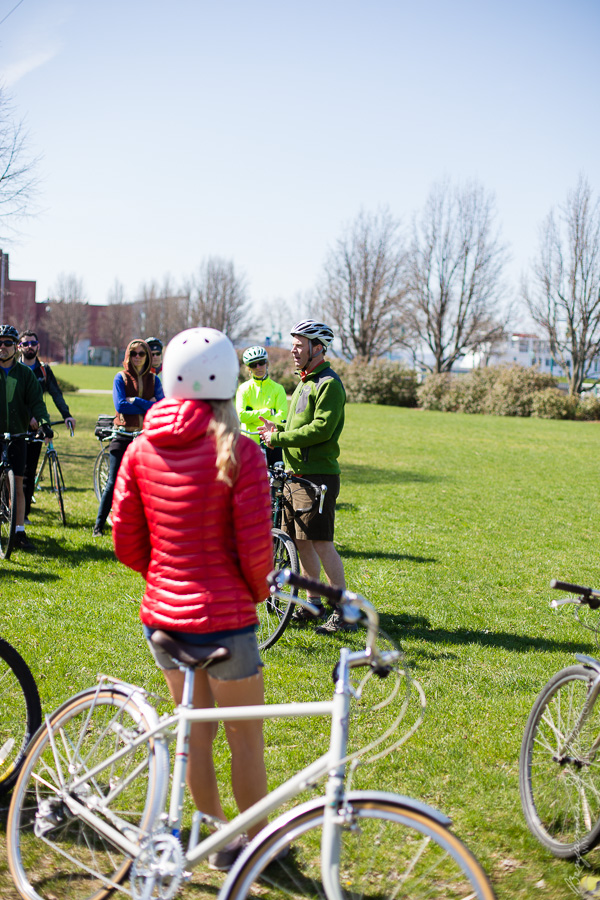 Next stop, Leddy Park where we heard about the "string of pearls" plan and the dueling chainsaws.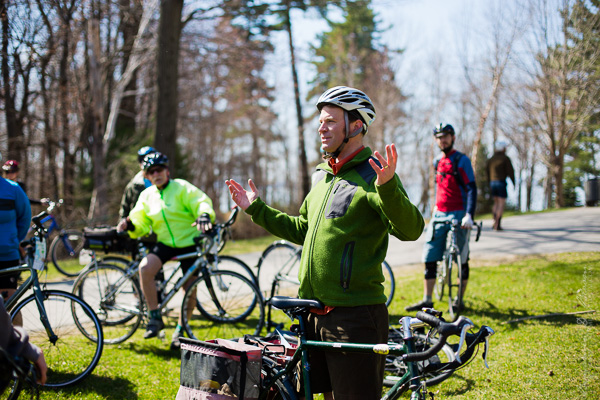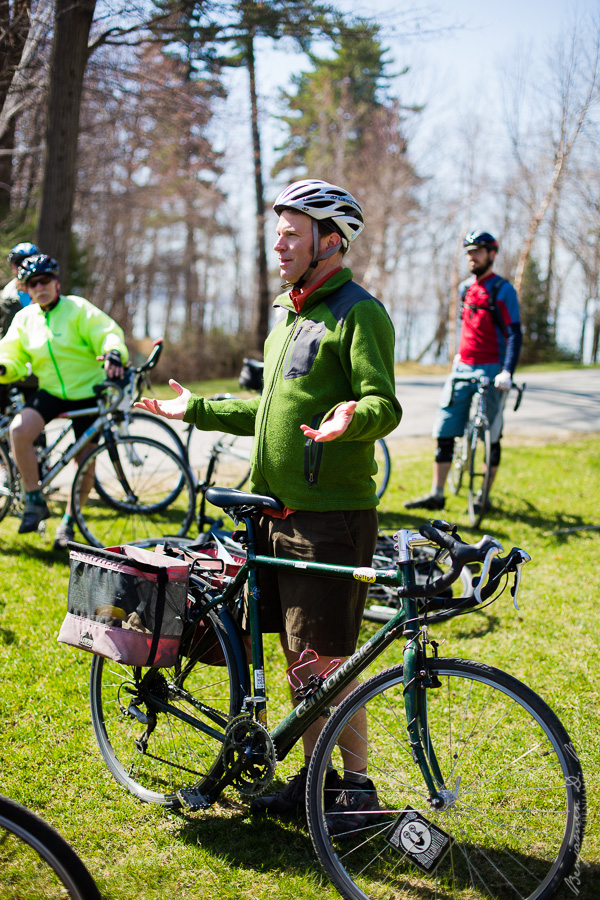 In Ethan Allen Park, you have to stop at the tower and take a look out over the city. Especially if it's warm, sunny, and clear.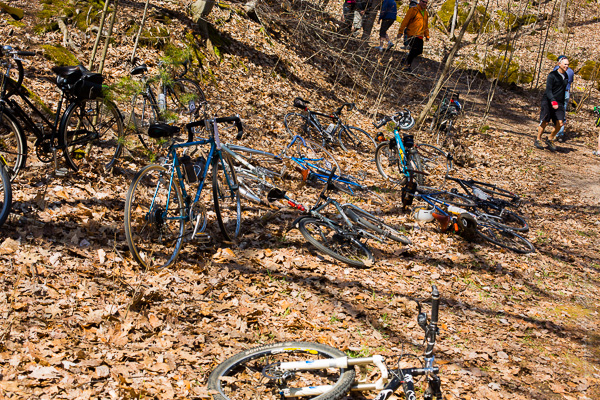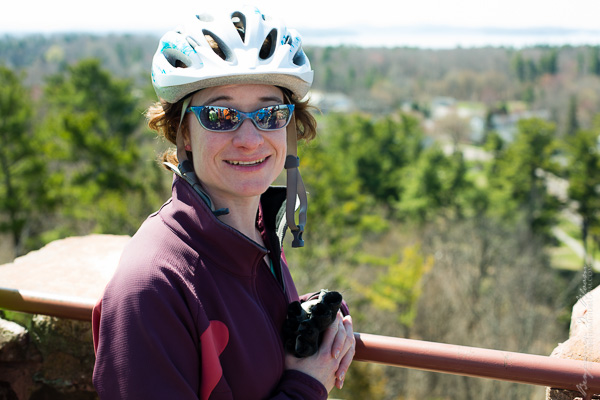 In the Intervale, we stopped at the Ethan Allen Homestead to learn about Ethan Allen's large family (and small house) as well as his belief that the Intervale contained "the best farmland [he had] ever seen." We're pretty luck that this farmland is still in use and provides vegetables to many residents in the city.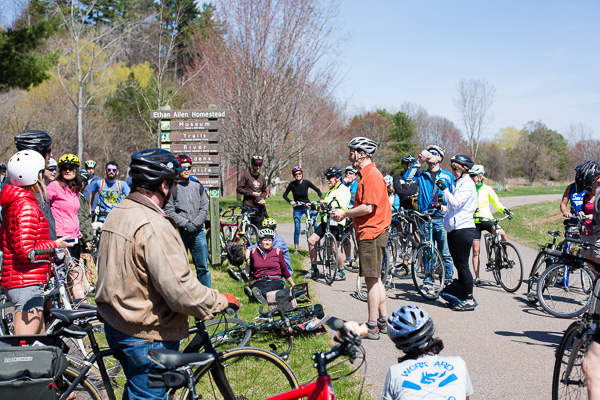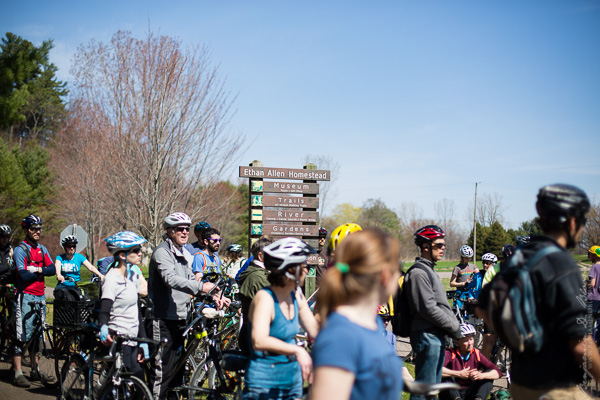 We continued through the Intervale and up past the old dump. I've passed this hill regularly and never knew it was a dump — it just looks like a nice grassy hill. I've actually been meaning to come back here to take some portraits because it has some interesting sight lines. Maybe I'll leave out the fact that we're going to a dump to take photos until after we're done with the shoot.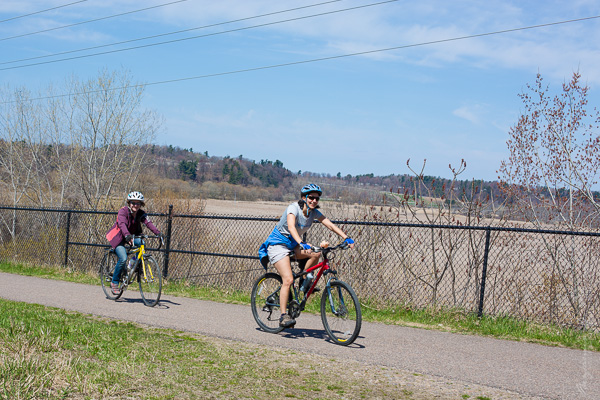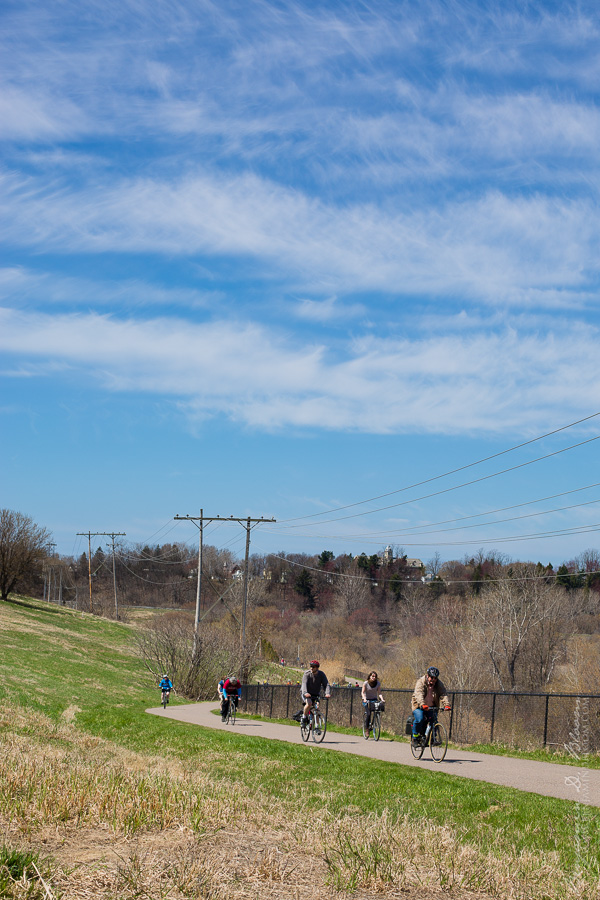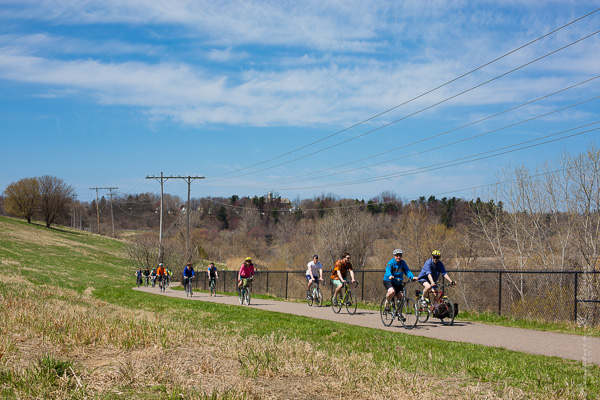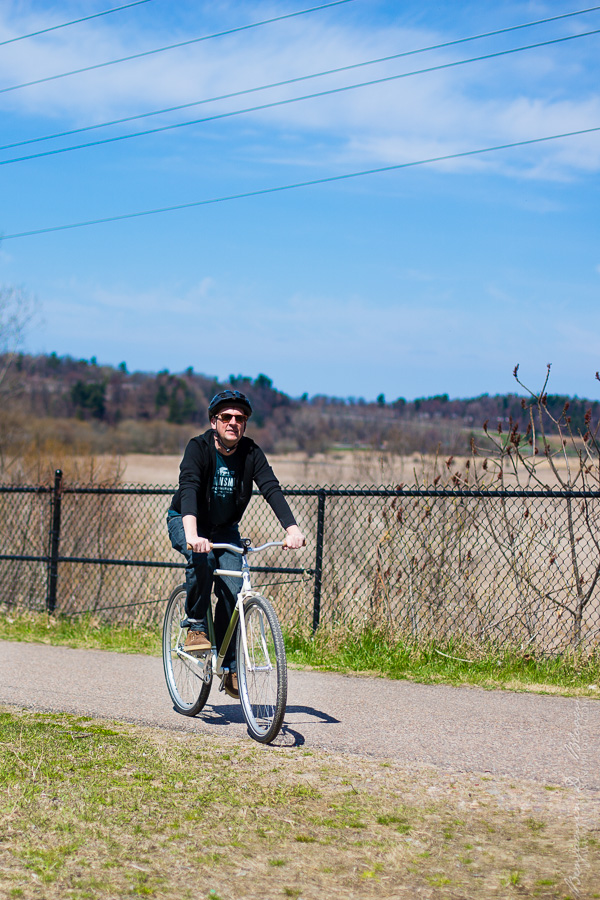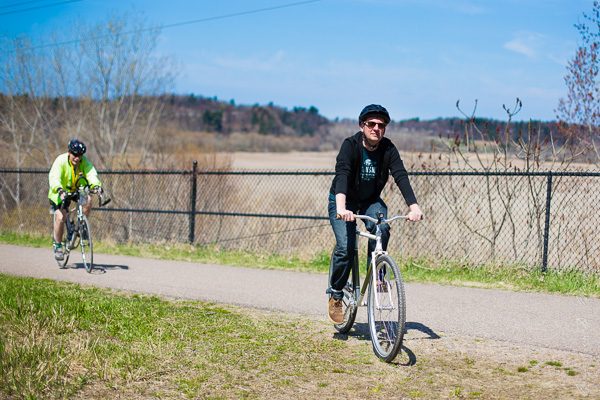 The Cycle the City loop goes right past Old Spokes Home, which was kind enough to host a refreshment table staffed by The Skinny Pancake.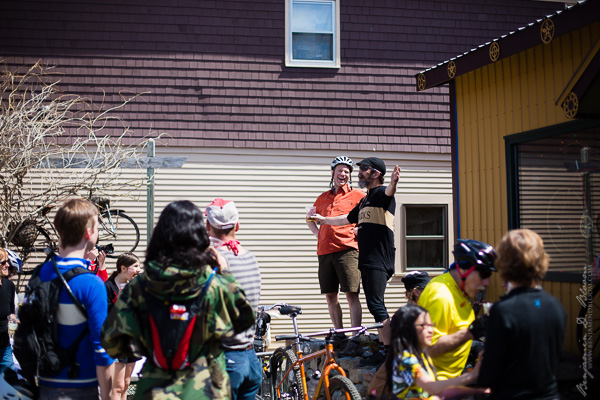 If you're going on the loop, stop by this shop to go see the museum of old bikes. They've got some hanging in the main showroom and a bunch more upstairs. While you're there, browse around for your next steed. They have a collection of new and used bikes for just about every use.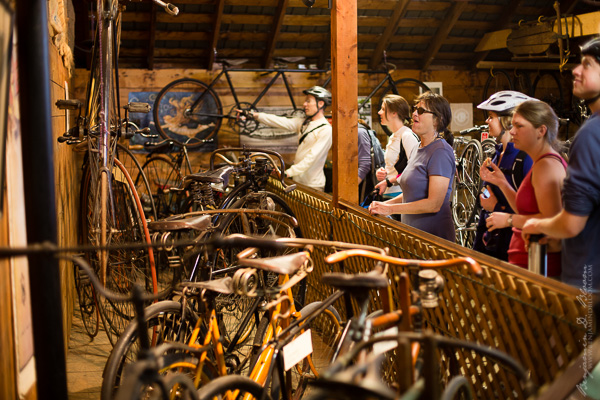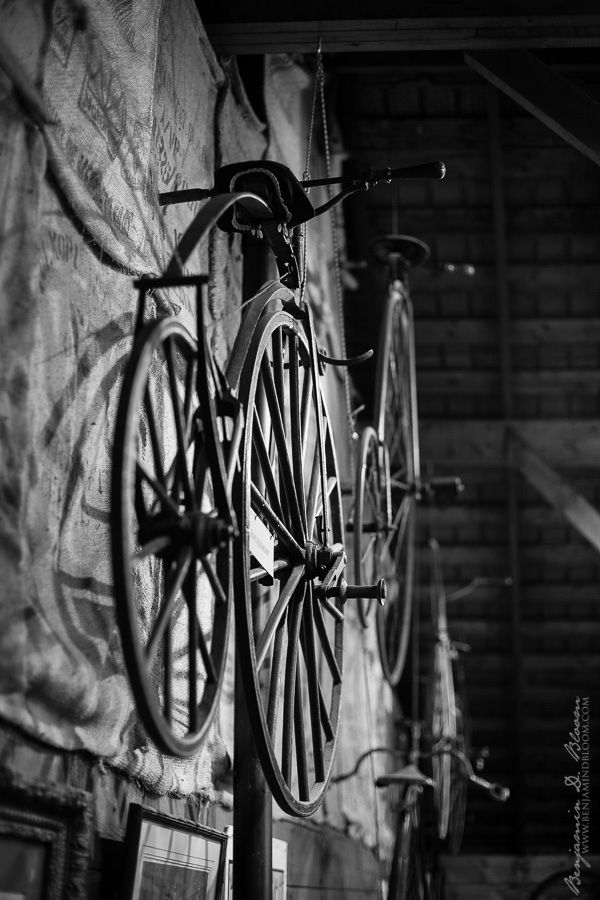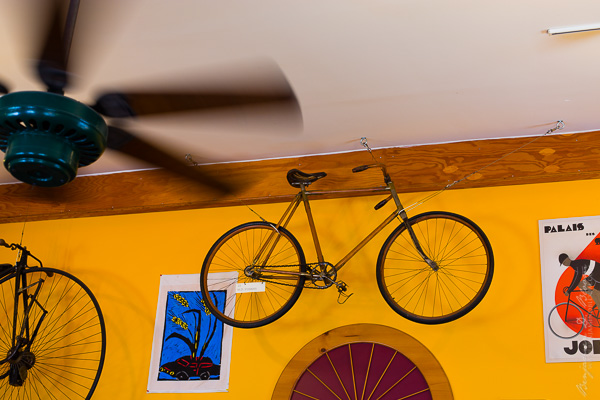 Past the half-way point, we stopped at Mary Fletcher's house (not pictured.) She's responsible for starting Burlington's hospital — the first in Vermont — which opened in 1879.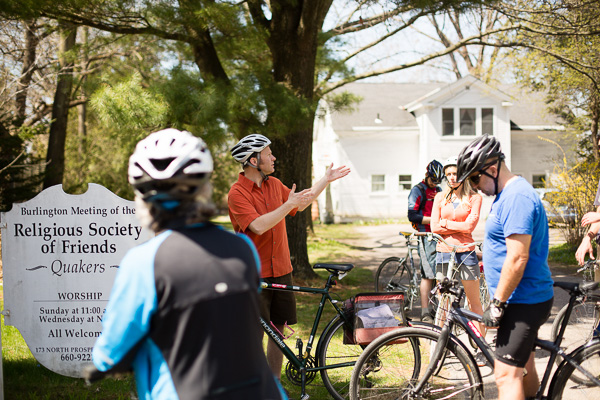 After a stop on the UVM green to learn about John Dewey and Ira Allen, we continue on to our last stop. A house that has been reclaimed by the university from a fraternity and is undergoing renovations. It turns out, the owners of this house were involved in the Burlington cycling club and would throw parties that would begin with a ride and end with a long dinner party.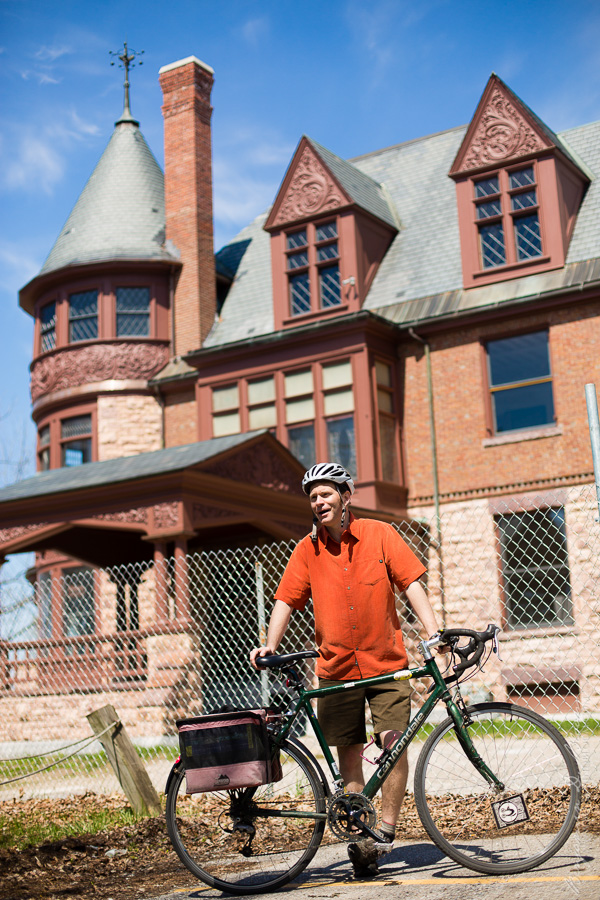 In order to keep with tradition, after the tour ended back at Maglianero Cafe, we ventured up to Church Street for lunch and a beer at Halvorson's.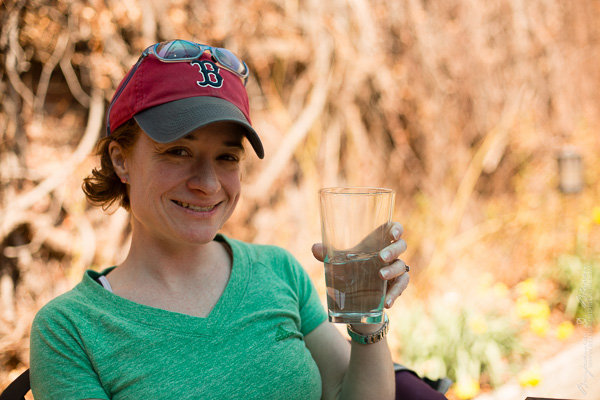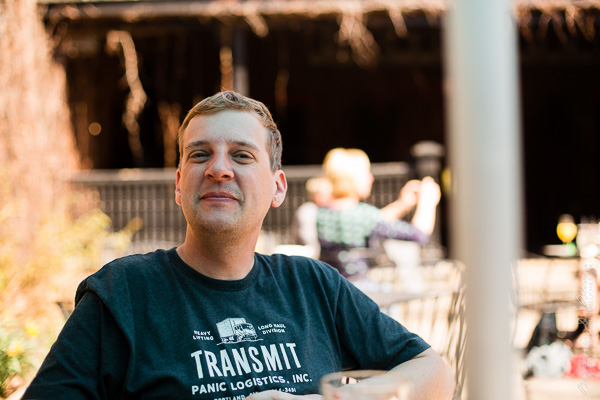 It's hard to argue with 75°F, sunshine, no wind, and low humidity. Thanks for the great tour, Chapin!