It's taken a while for me to get around to blogging this wedding. I think it's because it has special meaning to me; or maybe it's because I had a hard time picking just a handful of photos to share here.
Last fall, two of my good friends were married at Lareau Farm Inn in Waitsfield, Vermont. For those of you that are repeat readers, you may recognize them from an engagement session in Burlington last summer.
Peter proposed with his grandmother's ring and that vintage act seemed to set the mood for the rest of the planning. Between the beautiful Vermont fall foliage, the comfortable, rustic atmosphere at the inn, handmade invitations and wedding favors, and a talented musical lineup, the day came together perfectly.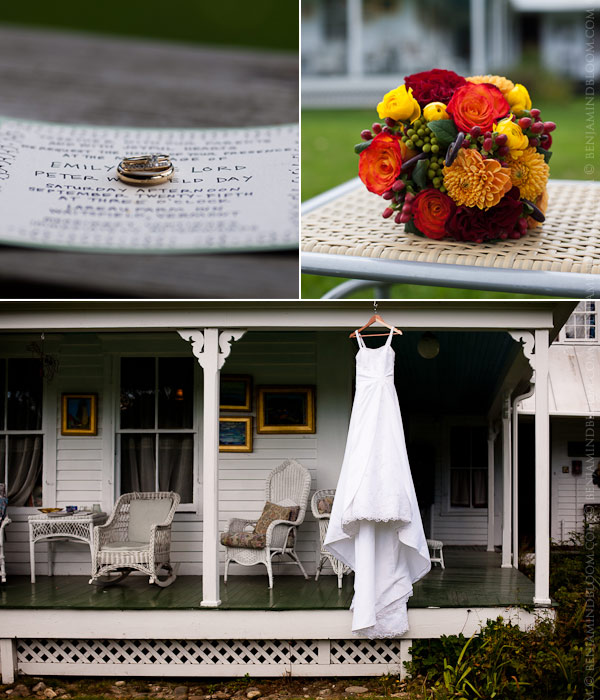 The flowers that The Blue Toad provided were beautiful and a perfect match for the venue and other decorations.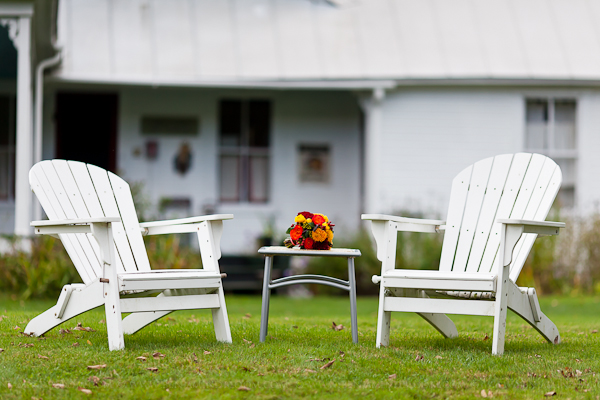 After a morning of getting the pavilion and ceremony site decorated, Peter was ushered back to his room to get ready with his best man.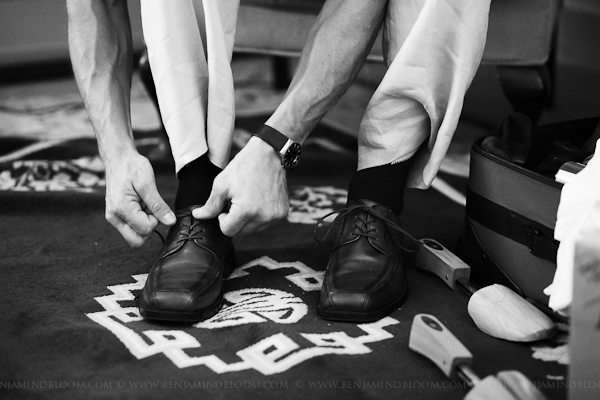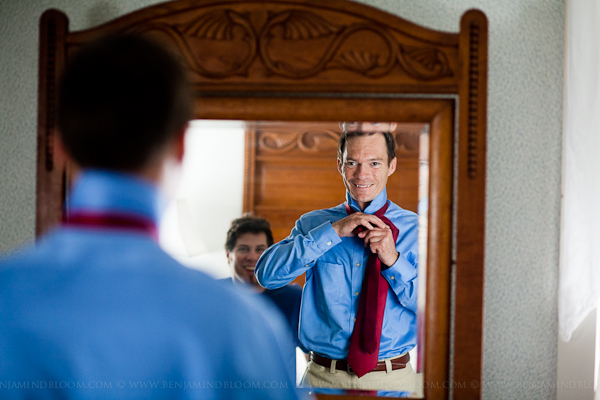 The girls ran down to the hair salon to get their hair done (and, rumor has it, stop for a creemee on the way) before returning to change and apply any finishing touches.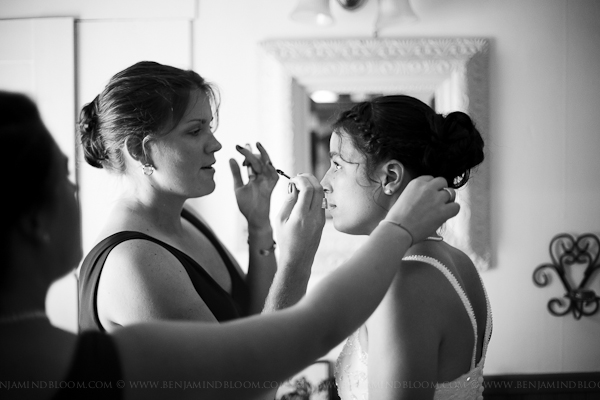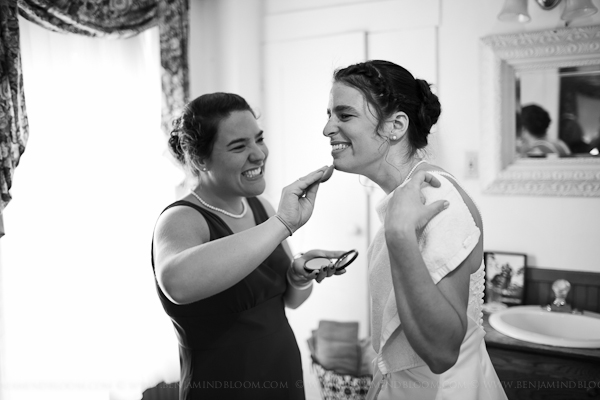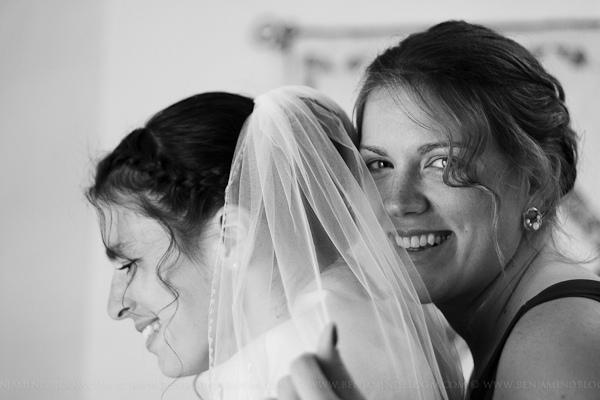 Peter didn't know it, but while he was outside chatting with his parents, Emily was just feet away peeking through the bathroom window at him.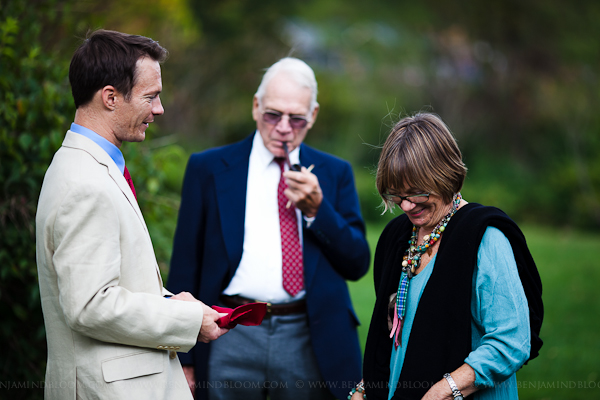 One of the smartest things we did was to find a spot for their first look which was away from the arriving guests. Across the river, there's an old road or driveway that looked back at the inn. While Peter was waiting for his bride, he got to watch as family and friends made their way to the ceremony.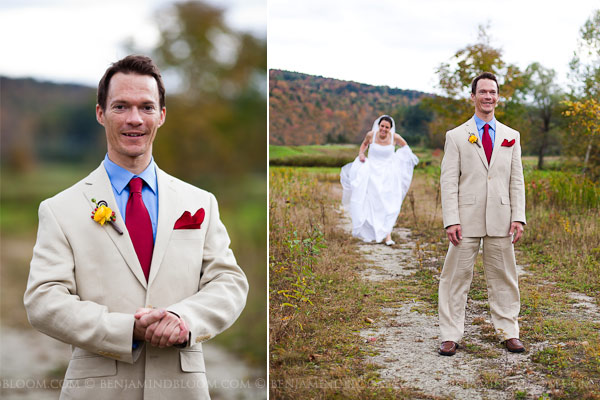 Best. Reaction. Ever.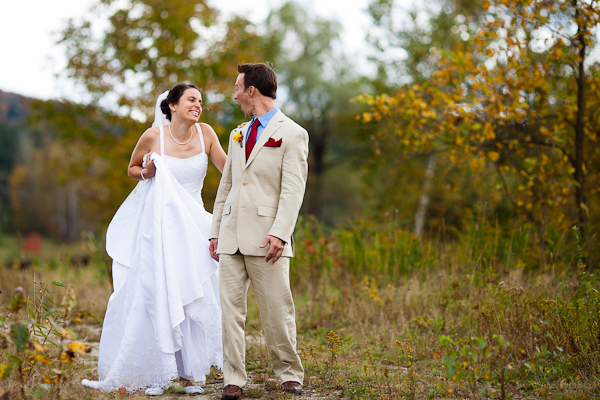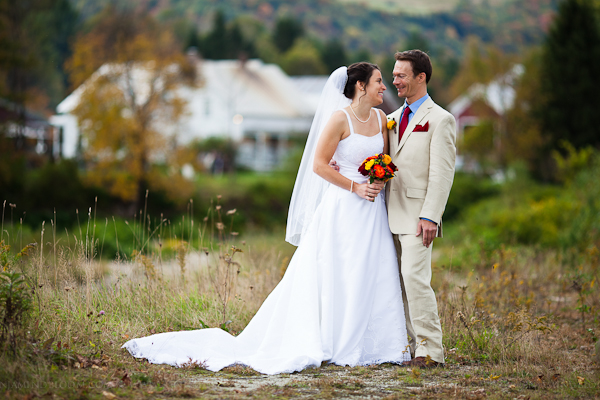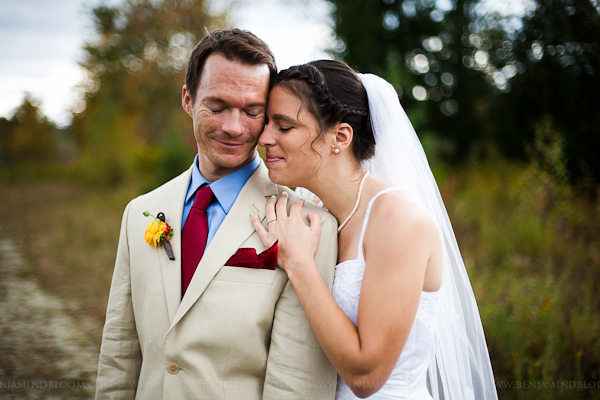 First looks are one of my favorite times during a wedding. As a photographer, you get to watch as two people that love each other take a few minutes to themselves. It's a beautiful sight and almost as memorable for me as for the bride and groom.
We knew that most of the guests had arrived, though, so we had to scurry off to the upper field to make it legal!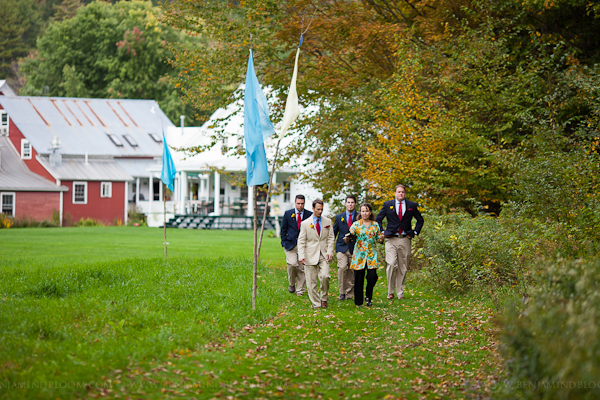 Peter was obviously feeling good about the day!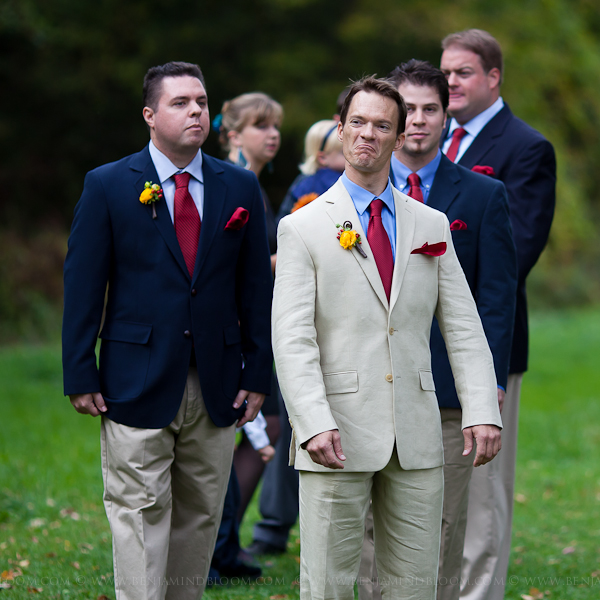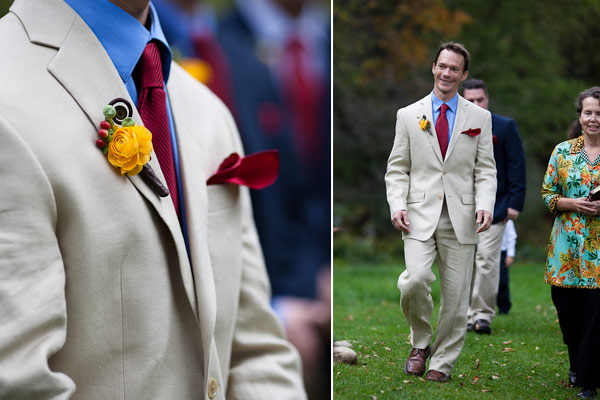 And Emily was almost floating as she made her way up the long walk with her attendants.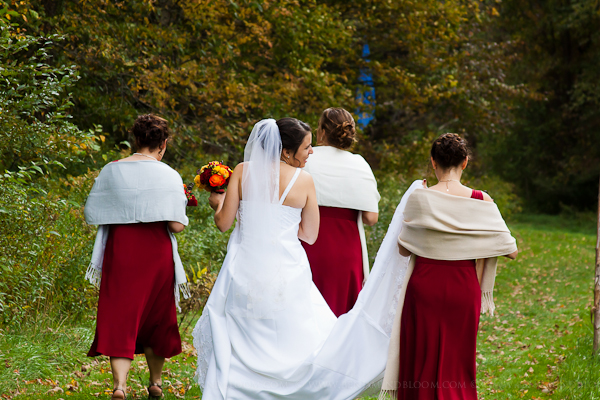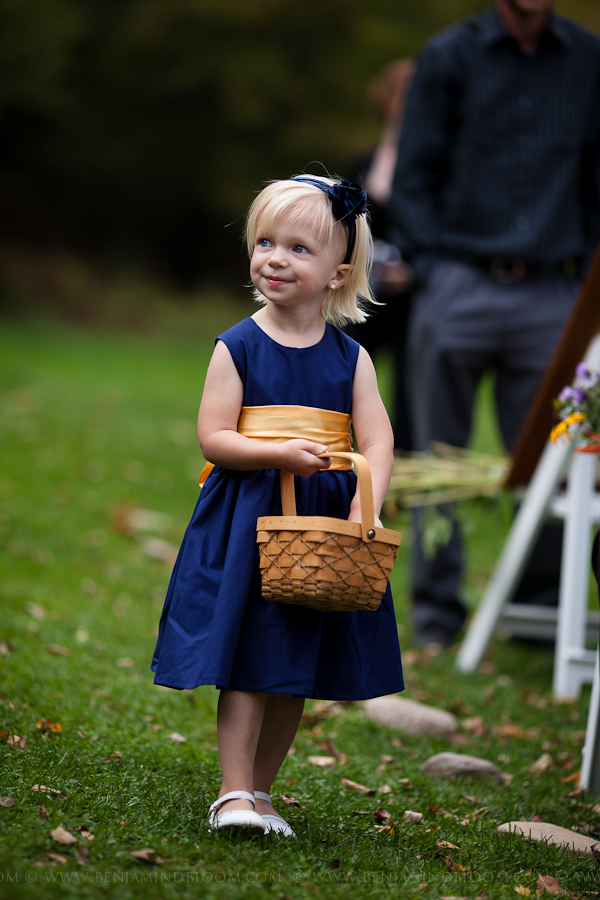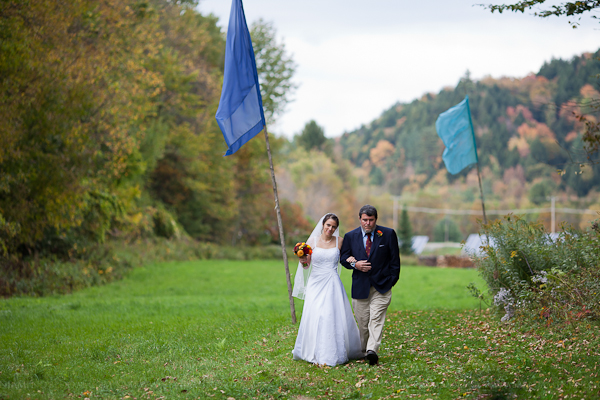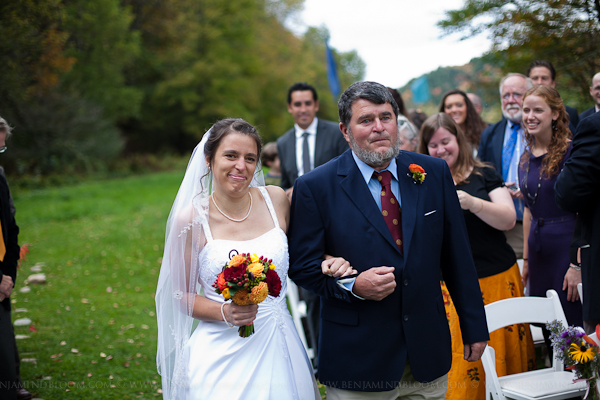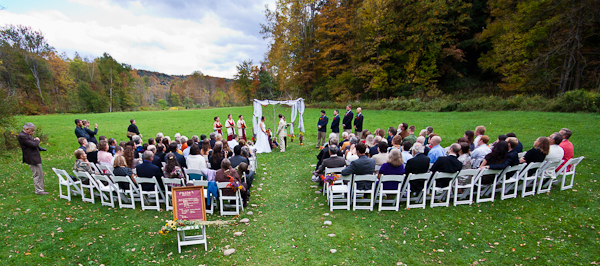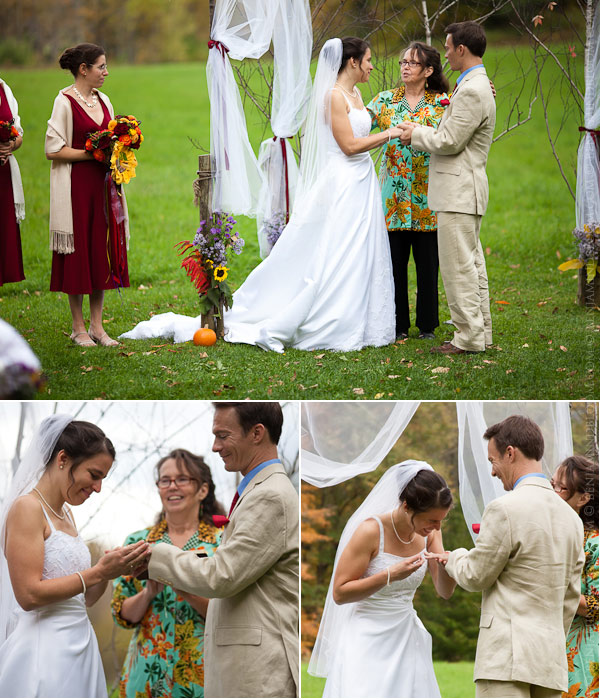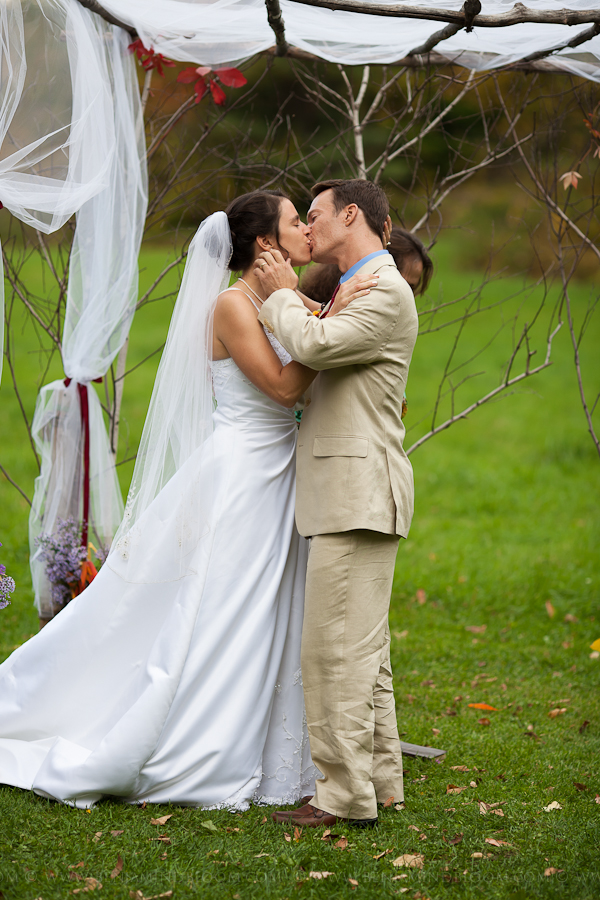 Normally, group shots of family & wedding party are pretty cookie-cutter, but when you've got a bunch of performers together you can capture out of the ordinary attitude.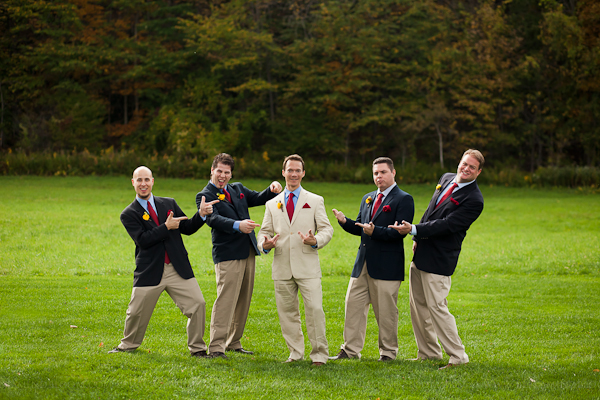 The rest of the night is a blur as family and friends celebrated by playing music  & dancing the night away.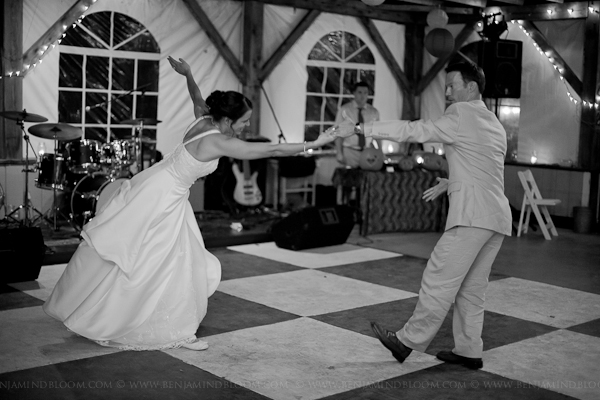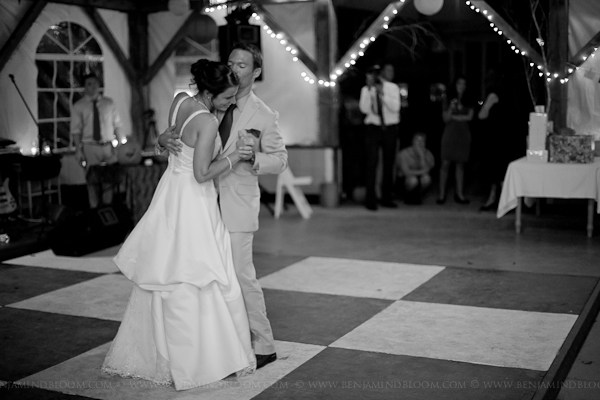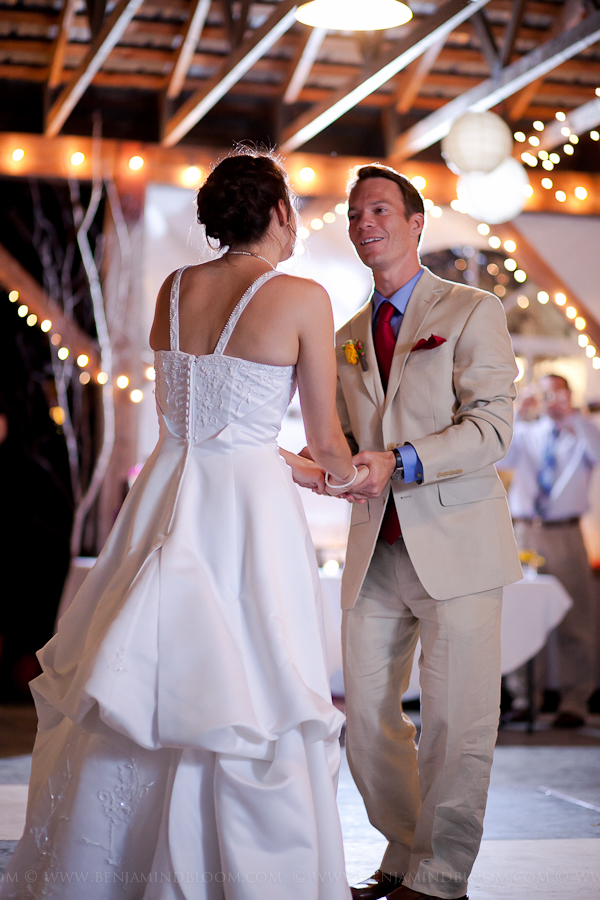 And when the music finally stopped, there was a fire outside to sit around as we all digested the day's events.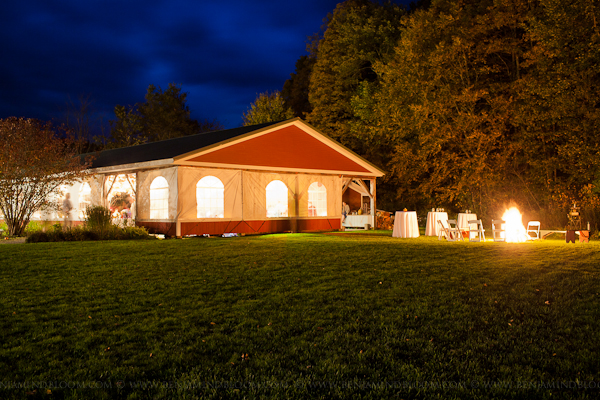 What a beautiful, perfect wedding. If you've got a few more minutes, please take  them to enjoy a slideshow of more photos set to two original pieces played by Peter's band-mates in The Grift.