The Green Mountain Derby Dames have certainly made a splash in the Burlington area over the last two years.  They have gone from competing for a minimal crowd in one of the smaller rooms at the Champlain Valley Expo to presenting a double-header bout in the large room.  The Black Ice Brawlers made their debut this past Saturday, skating against the Ithaca BlueStockings. Following this bout, the GMDD's Grade A Fancy team skated against the Providence Killah Bees. Both teams skated well, but ultimately it was not GMDD's night.
I highly encourage you to come to the next bout which looks to be a family feud on June 12th.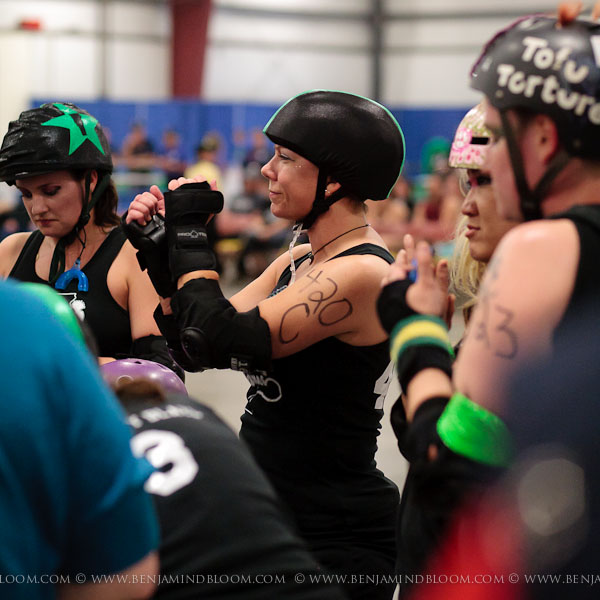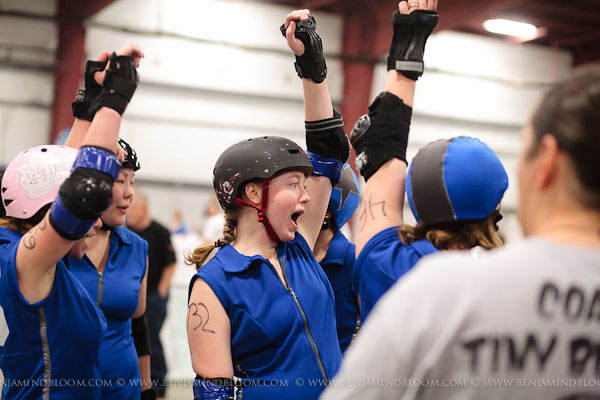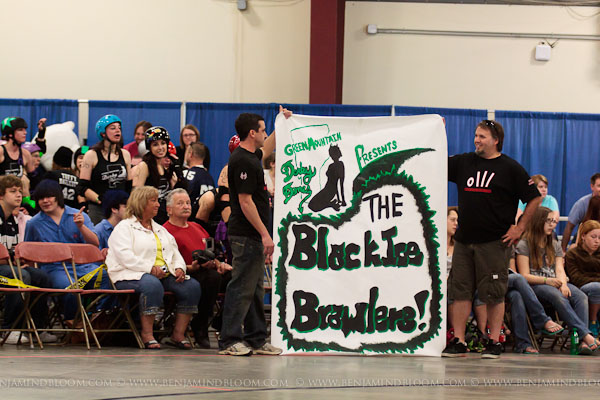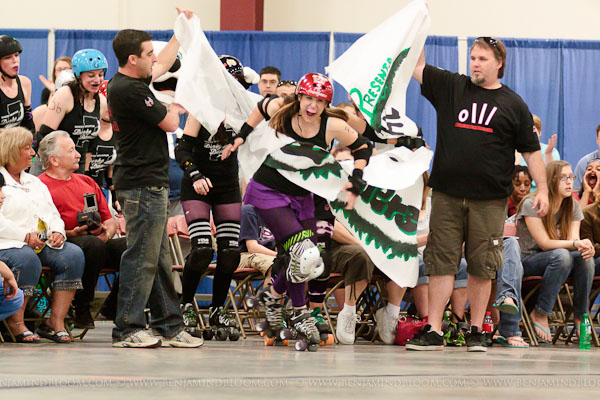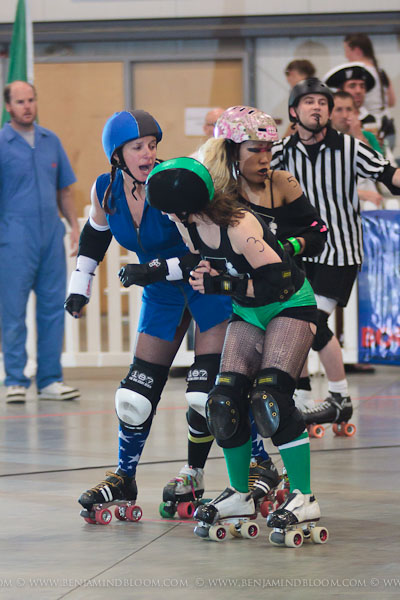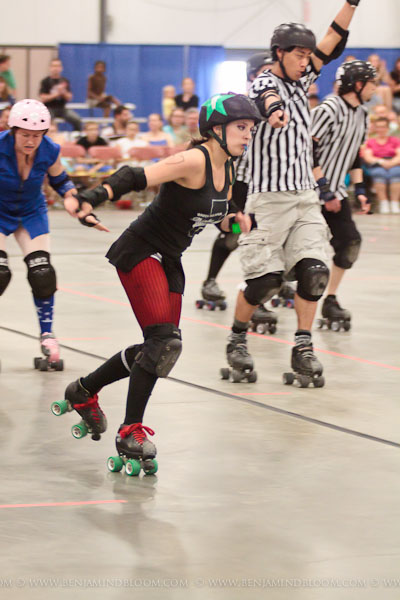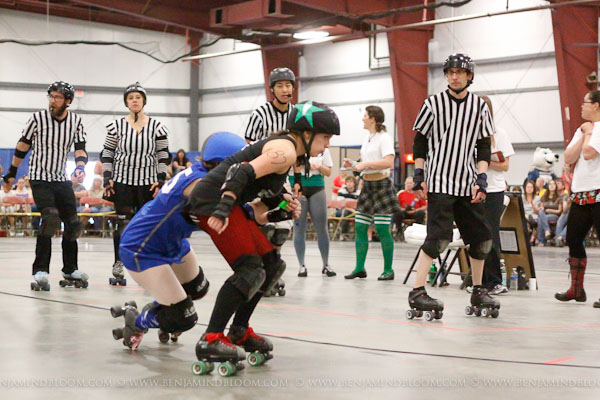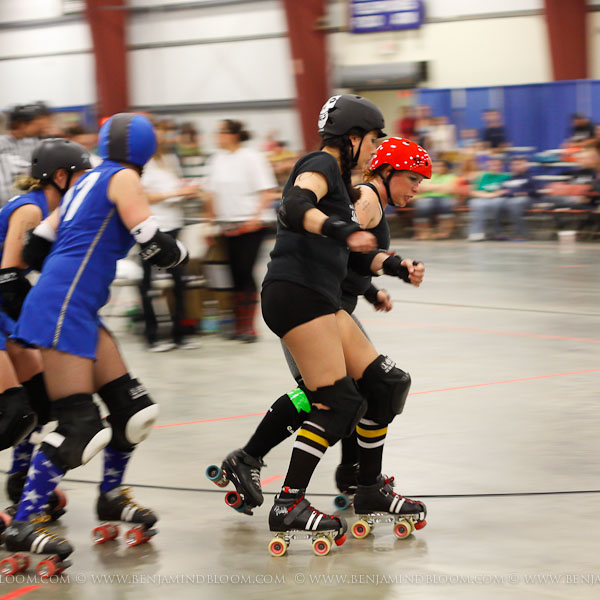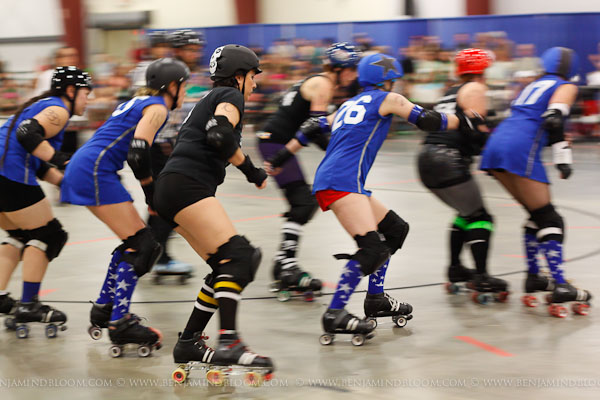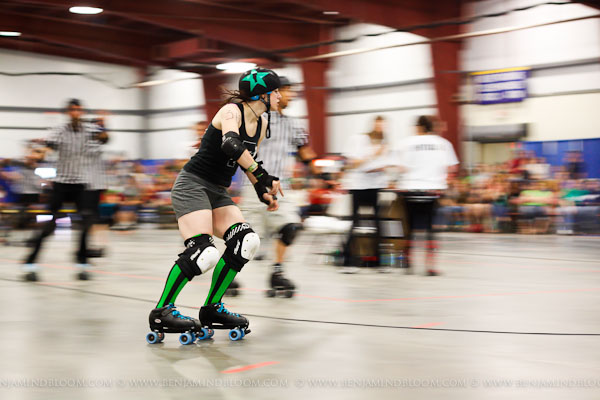 GMDD does a great job at mixing up the halftime shows by inviting in local teams, acts, or charities to perform or involve the crowd in activities.  We've had dodgeball and Zumba, but this week the Urban Dance Complex performed a hip-hip dance.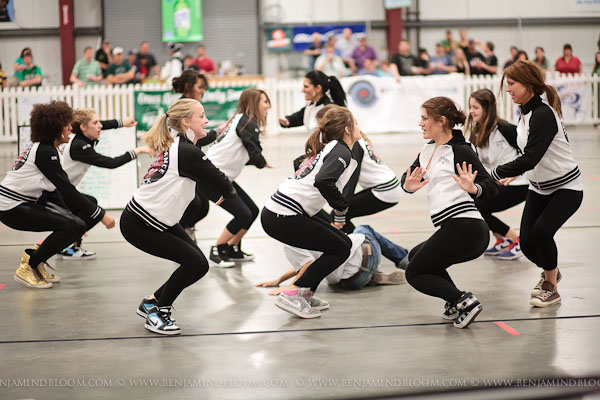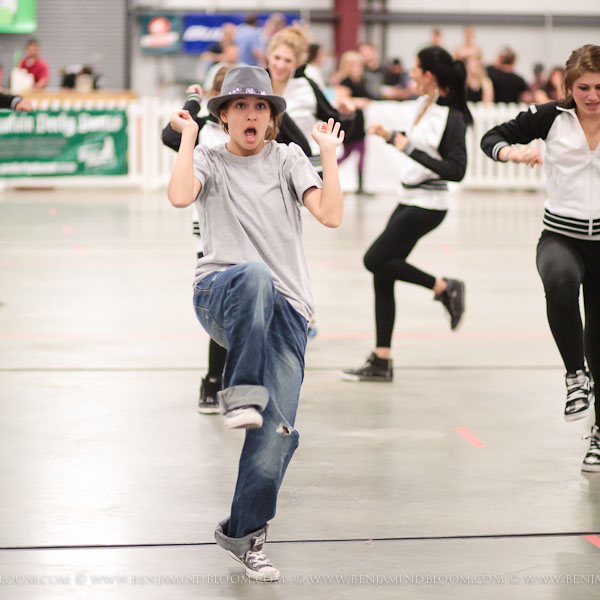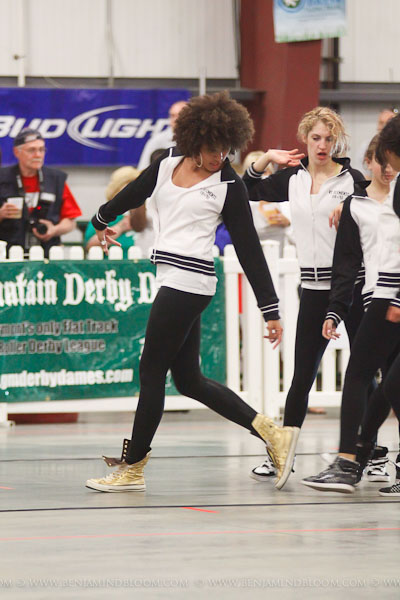 The Black Ice Brawlers returned from halftime an inspired team.  They stepped up their game skating hard and closing the gap on the scoreboard. Nice work, ladies!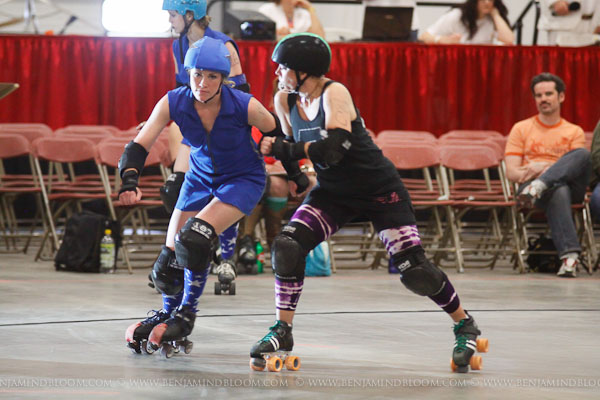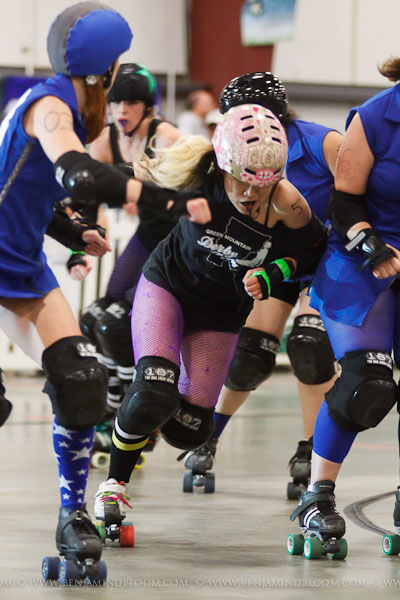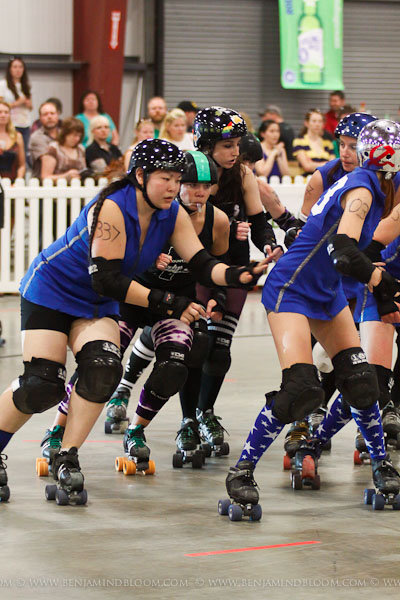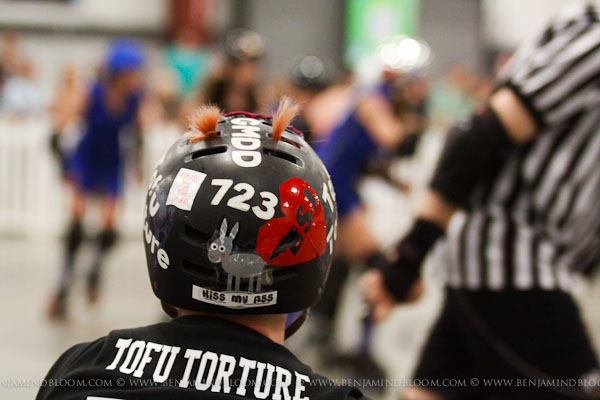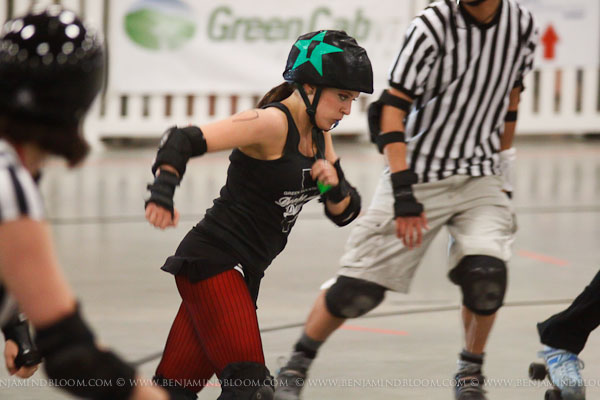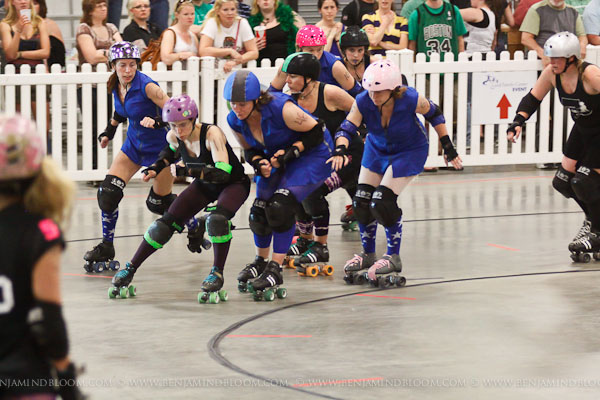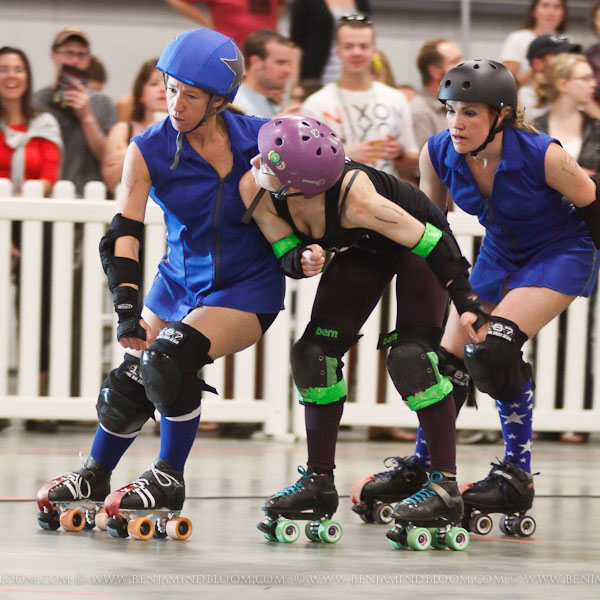 With a quick intermission between bouts, GMDD's Grade A Fancy came out for their warm-ups. It did not go unnoticed that many of the women skating in the second bout were helping make the first bout happen, and vice-versa. This stretch always impresses me; I have enough trouble doing this with street shoes on, and here's The Silencer casually doing it with roller-skates on like it's no big deal.