Yesterday, the Green Mountain Derby Dames took on the Utica Clubbers in their March Madness bout.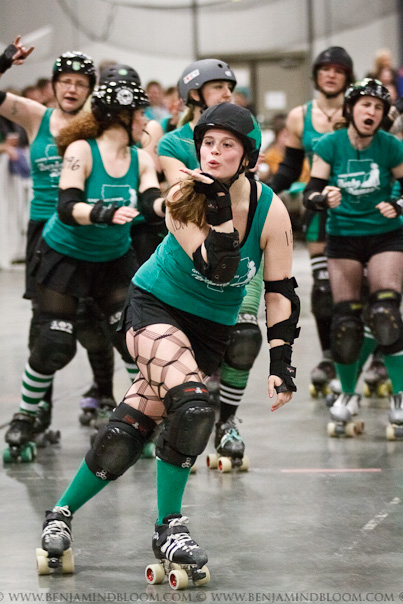 Basher Barbie gives the crowd some love.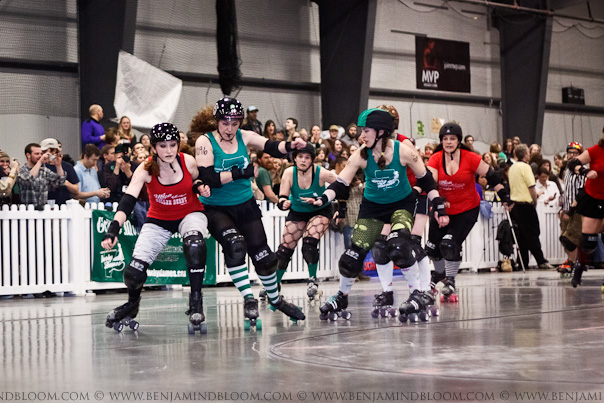 The Silencer lays the smack down.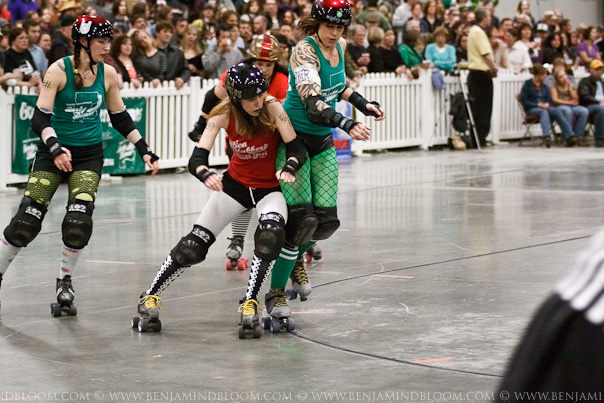 The Atomic Muffin fights to stay inbounds.  (She succeeded.)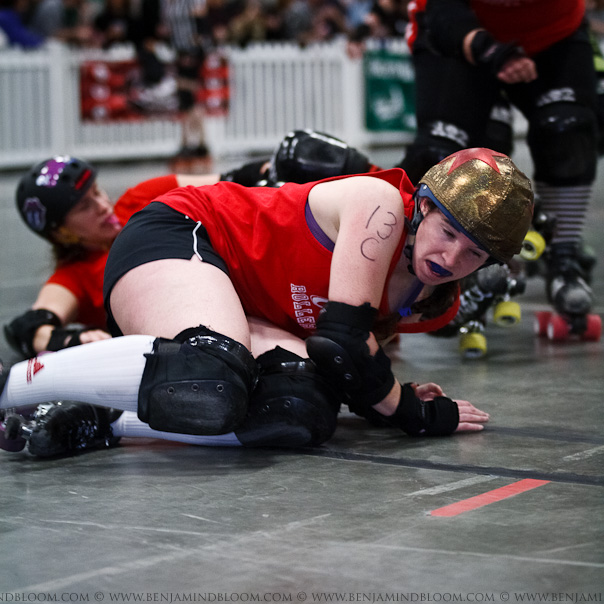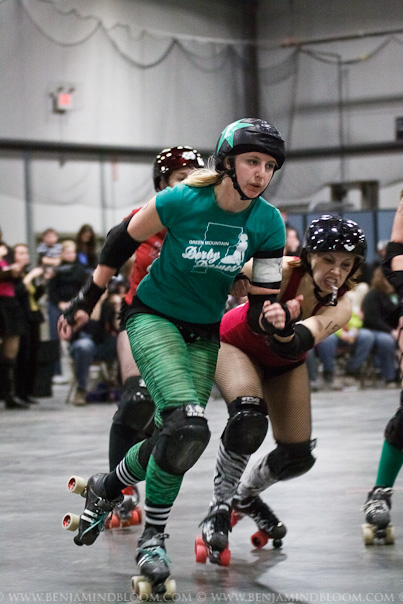 Blondie looks so relaxed as a Utica skater prepares to make the hit.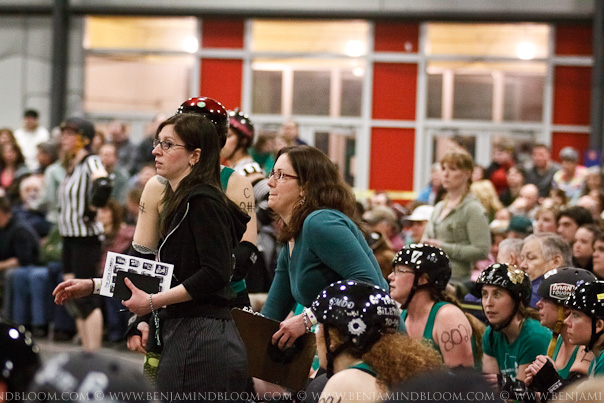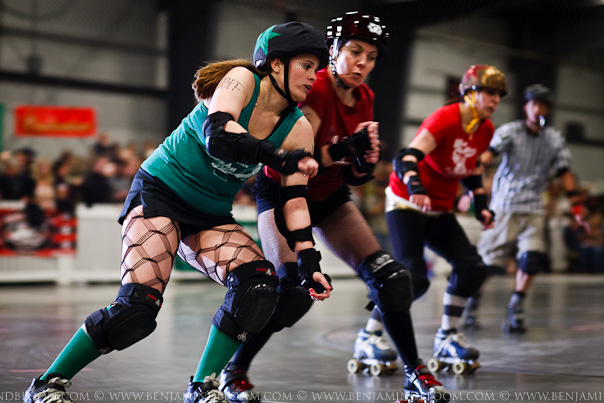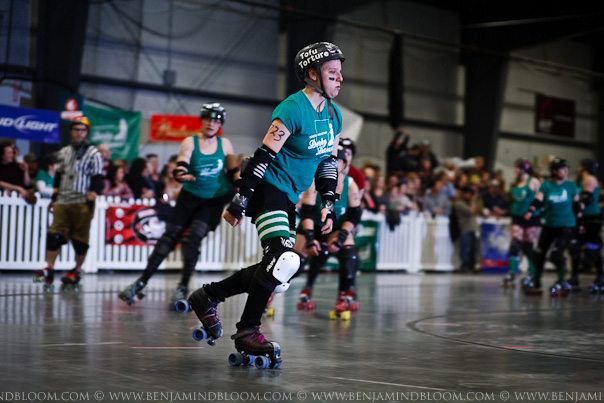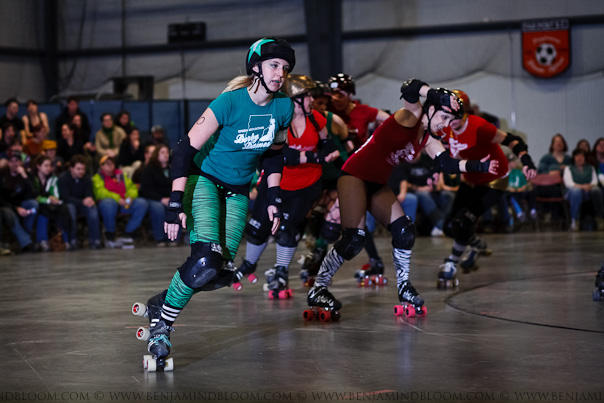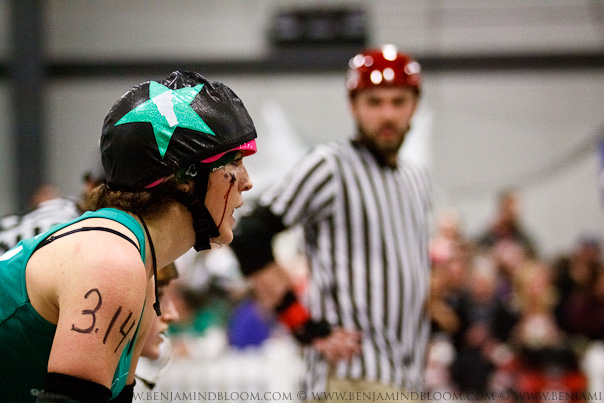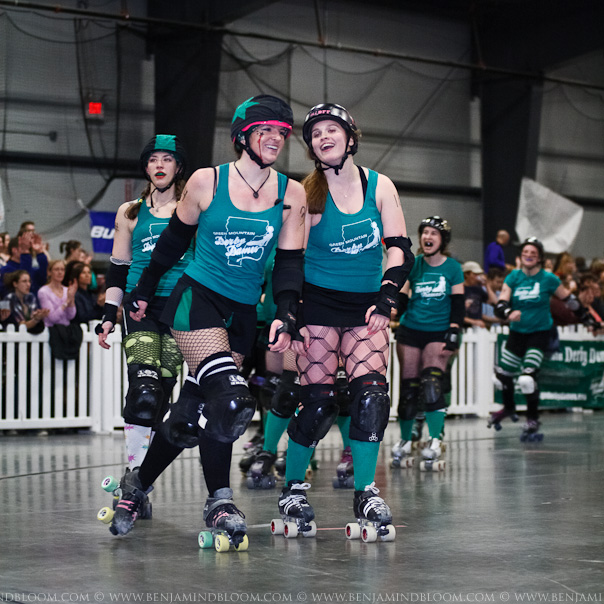 You can see more photos on my Flickr stream.