(Update: All of the event photos are now available on SkiPix.com. Be sure to tell your friends. Order a photo for Mom or Dad!)
This past Sunday, the Mount Mansfield Ski and Snowboard club hosted the 65th annual Stowe Derby. The weather report was for mixed precipitation, warm temperatures, and fog. When I arrived at my first shooting location, the weather was perfect. Having photographed the derby a few times before, I set up on the first major turn for the freestyle race. The first major turn down the toll road is about 180 degrees and has a steep (for a cross country skier) pitch.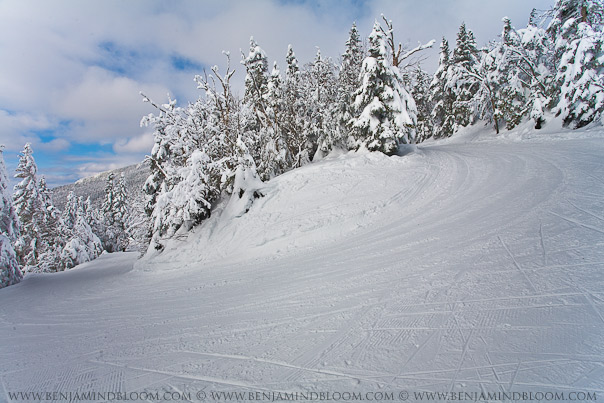 The race starts in waves. Every 30 seconds, five more racers start their way down the mountain. The start order is determined by your finish result in last year's race. This means that the first racers down the mountain navigate the challenging turns and pitch of the Toll Road (I'd never believe that it could be so challenging, coming from an alpine/telemark background, except that I see it year after year.)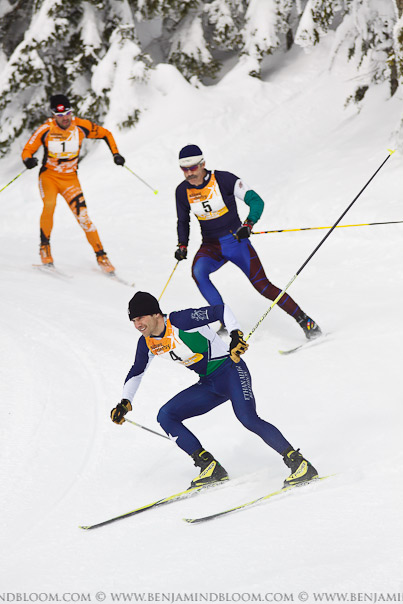 As the race continues, the carnage begins claiming the equipment of some,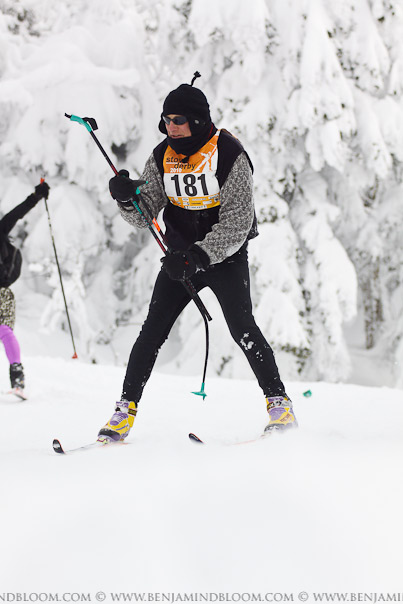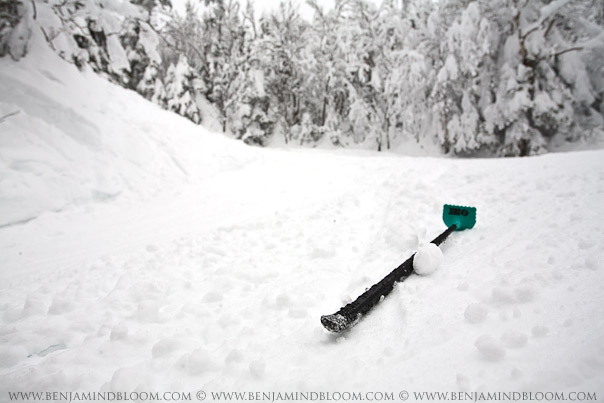 the ego of others,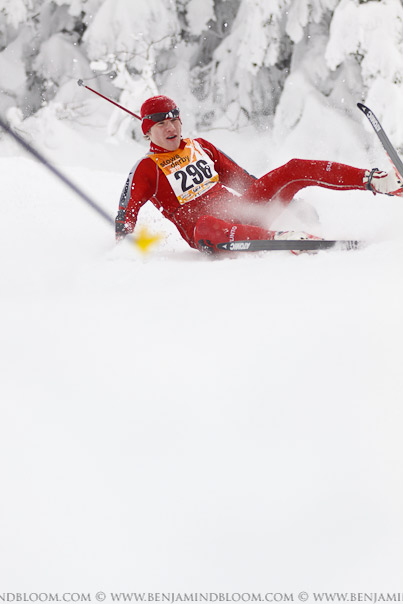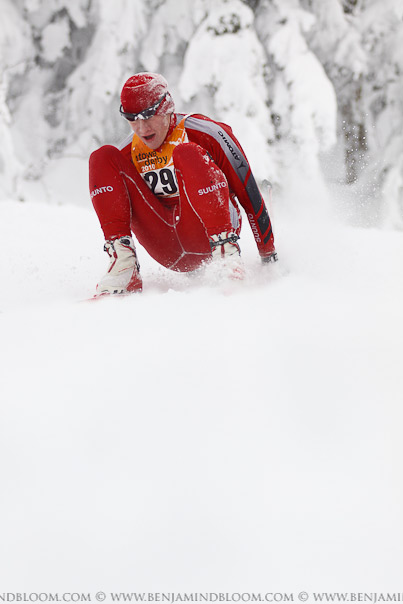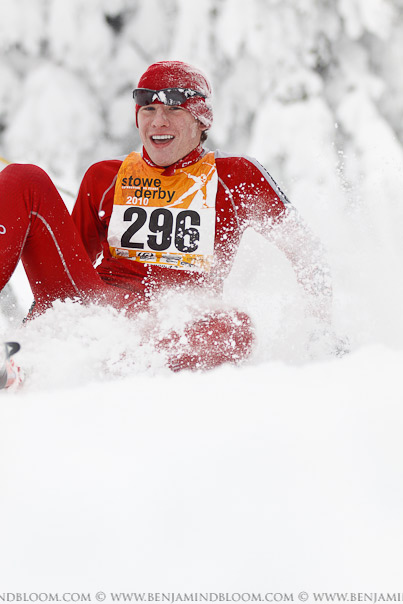 but hopefully no injuries.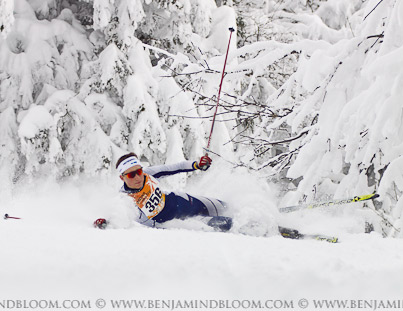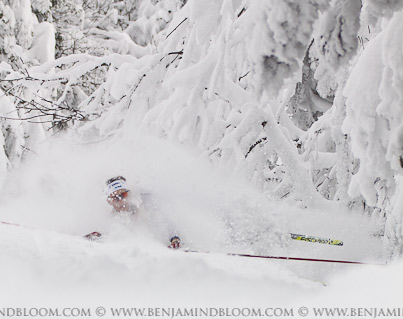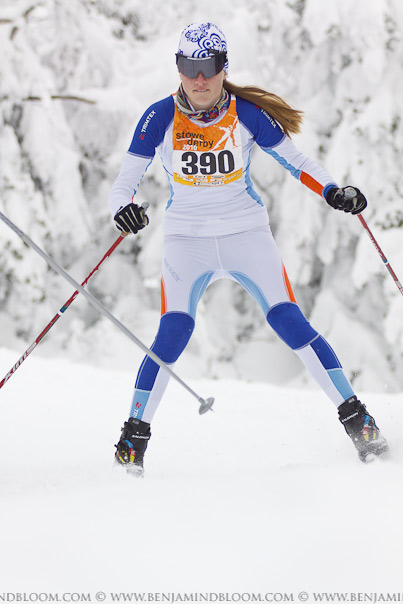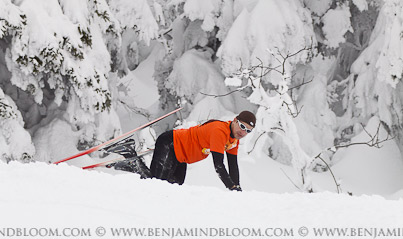 The heats continue starting for about 40 minutes. During that time, racers are coming around the bends pretty quickly. It's not uncommon for me to be looking at a frame like the one below, getting ready for the next racer to come around the bend only to hear someone who has just passed me go slamming into the ground.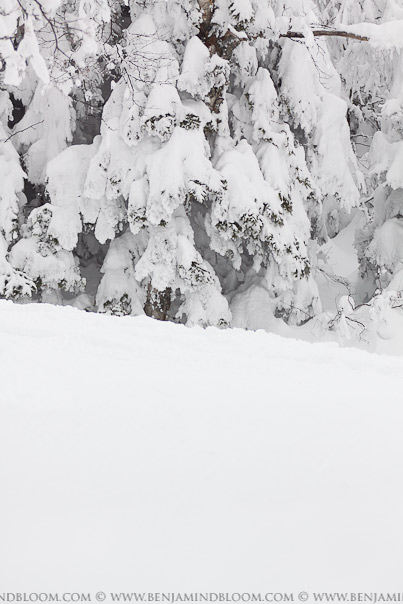 This poor guy was talked into racing by a bunch of his friends. He was having a hard time of it and we chatted briefly as he collected himself after a pretty serious fall. It turns out, he's not even a skier. I didn't catch your name, but I hope the rest of your race was better!

The race consists of two primary events; freestyle and classical. For the super-athletic, the Derbymeister category requires that entrants complete both races. Between each event, Stowe Mountain Resort grooms the Toll Road and volunteers set a track down on the cross country trails.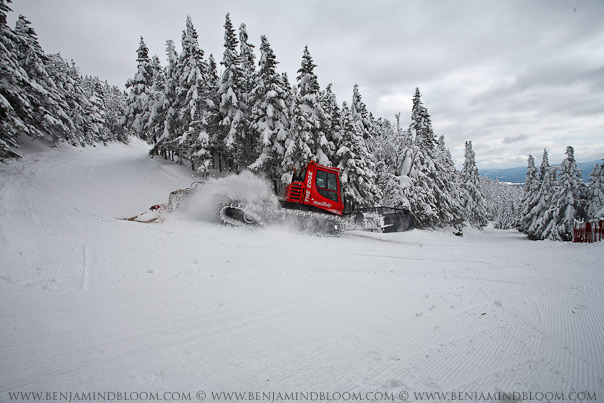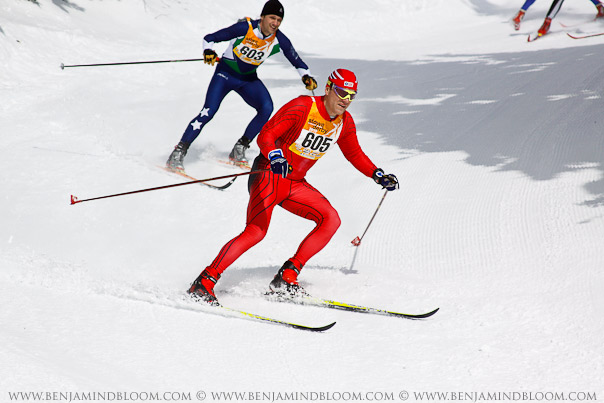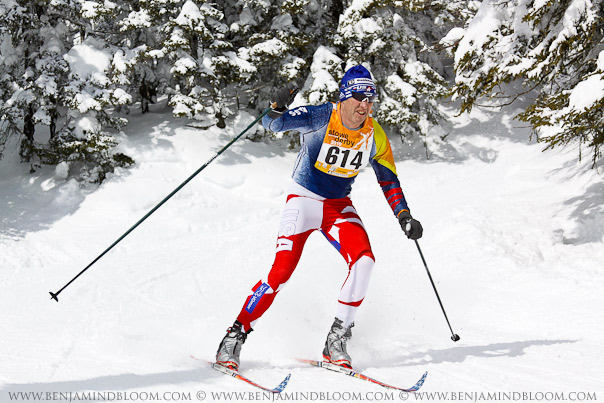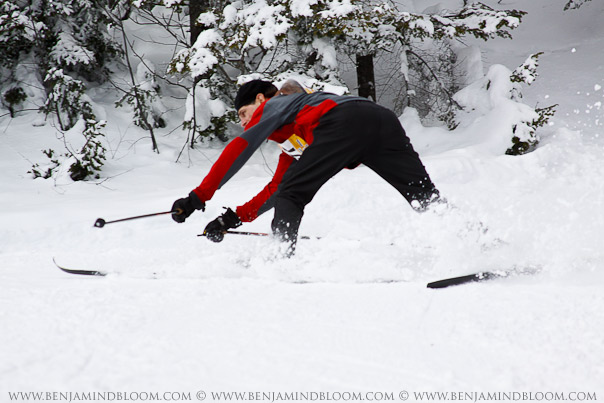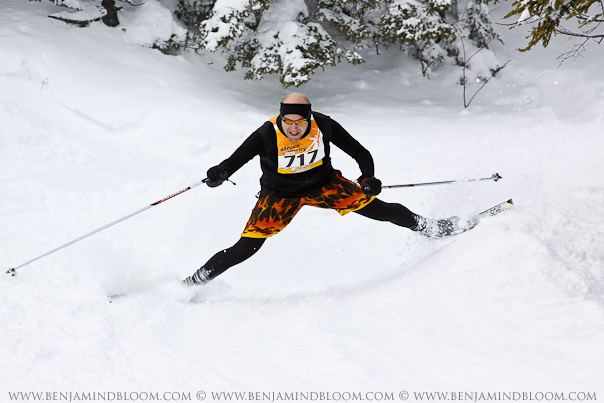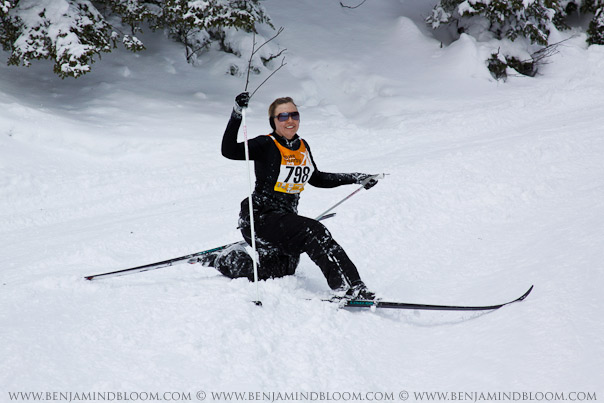 The short course and the long course merge on the Stowe recreation path. The kids in who race the short course run the gambit from serious grade schoolers to people who just want to stop and eat the snow.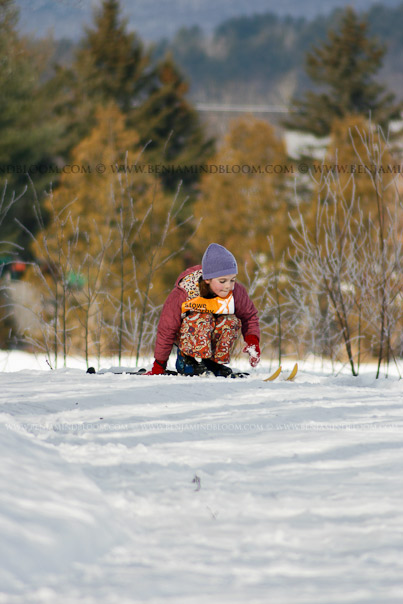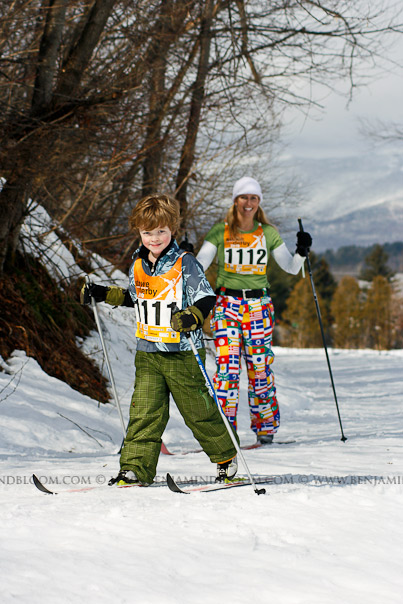 The freestyle, classical, and derbymeisters come through with a different intensity. In the background, you can see Stowe Mountain Resort. The start is at the top of the Lookout Double, approximately in the middle of the photo at the top of the trails.
Finally, the competitors cross the last bridge to cheering fans, around the last bend, and across the finish line.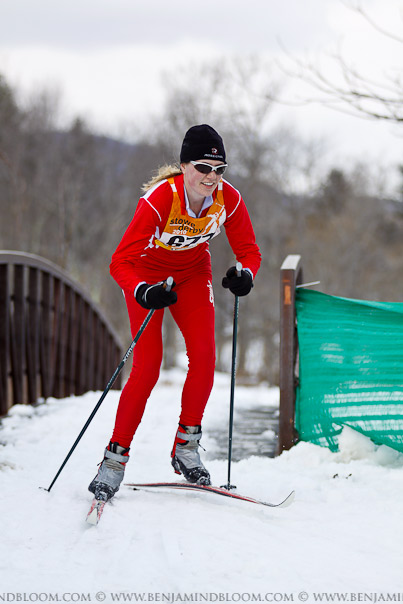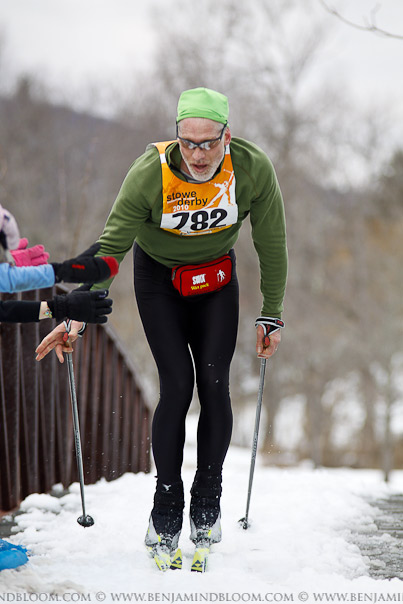 My favorite sign of the day was "Ski faster! They're drinking your beer!" Unfortunately, I was too focused on the race to get a picture before the sign disappeared. I hope all of the competitors and volunteers had a great time; I certainly did! Photos will be posted and available for purchase at SkiPix.com