I could have also titled this, 5 desperate skiers climb a mountain in search of the last dregs of snow.  Burlington received a little snow this past week, Essex a little more, but the mountains really got hammered.  While the snow in Burlington has completely disappeared, Stowe is still hanging onto some snow.
The email arrived late last week; Cinco de Mansfield would take place on Saturday, May 1st. I haven't done a lot of skiing in the last few weeks, my season really ended in March for some reason. I packed a pair of skis, boots, poles, skins, and cameras into the car and headed to Stowe for our 11:00am start.
It was looking pretty bare at the bottom when we arrived. Instead of heading up the gondola, we stuck to Nose Dive.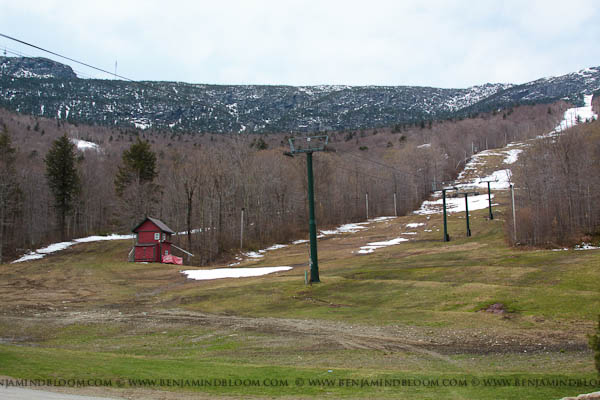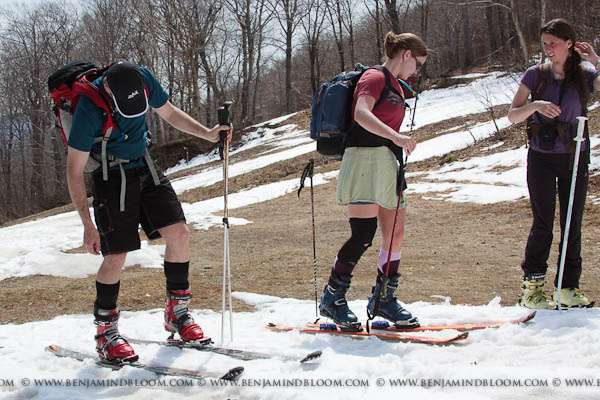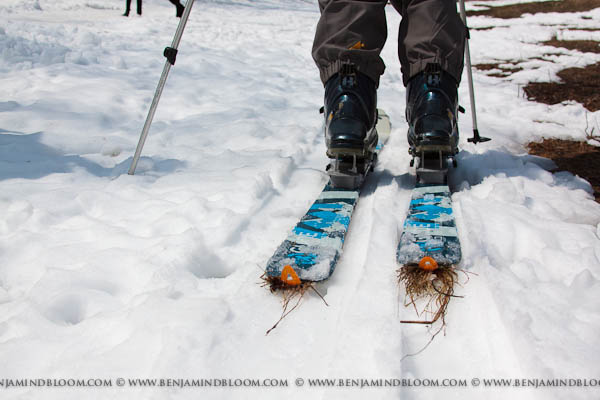 I guess there were 6 of us – how could I forget Carter?  He spent the day looking for snowballs and squirrels.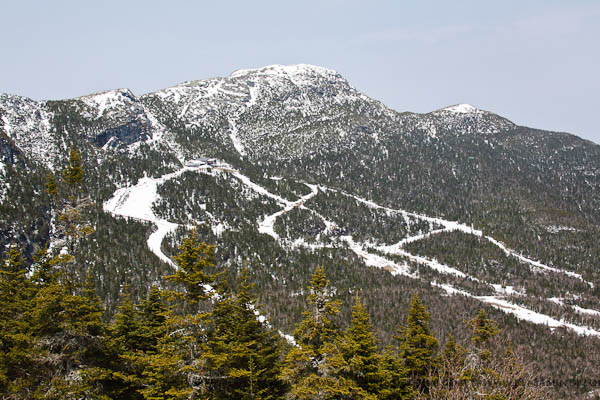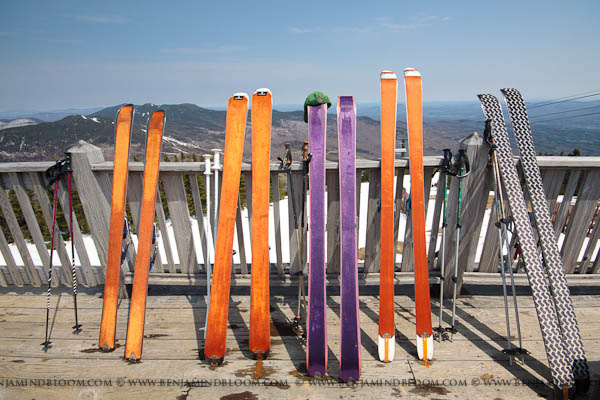 Cinco de Mansfield wouldn't be complete without margaritas at the top.  Chris played bartender this year and mixed up a tasty drink.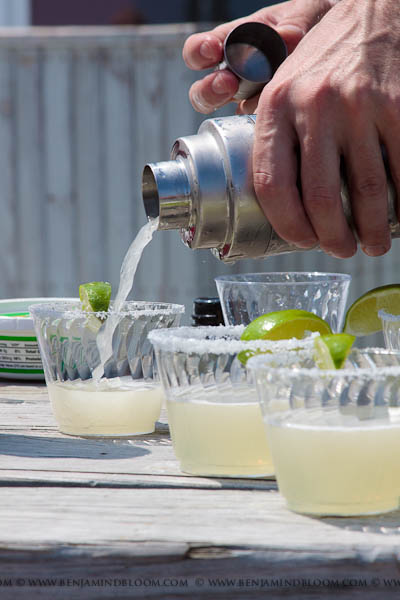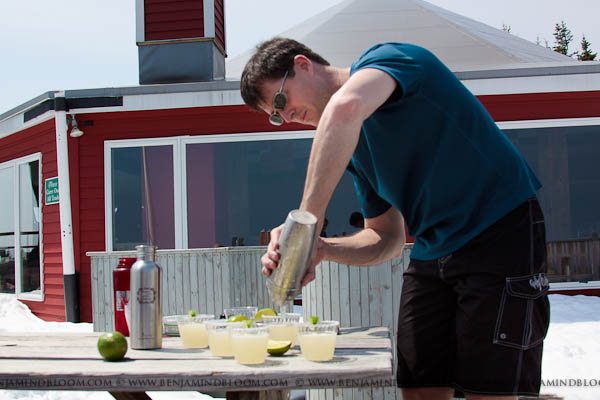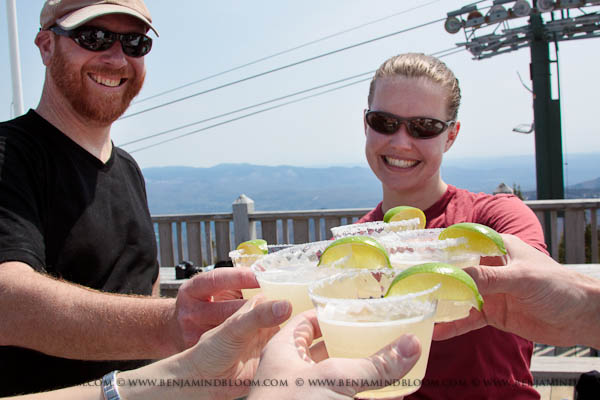 After some time relaxing at the top, it was time to ski.  The first turns down Nose Dive were sticky and challenging.  I took a digger on my second or third turn and then started to figure out my balance again.  It turns out I missed skiing in the month of April.  What an odd ski season.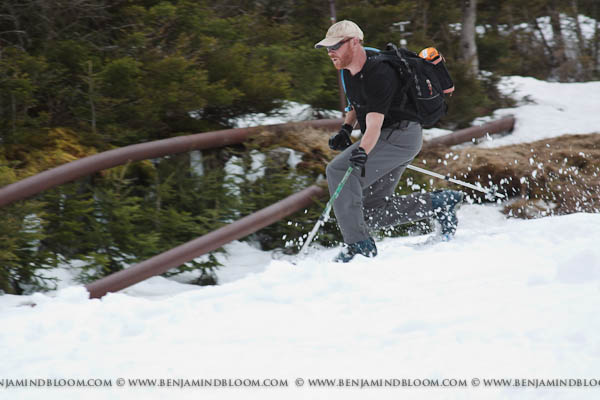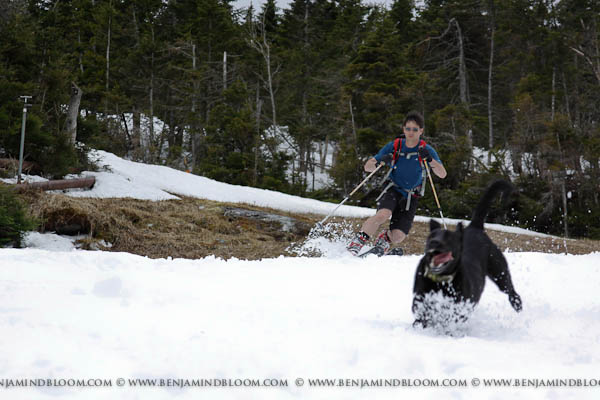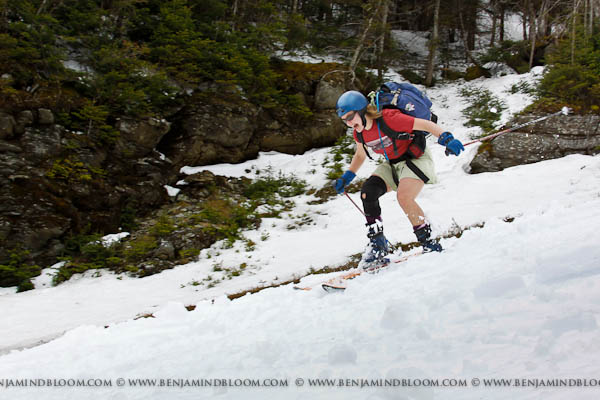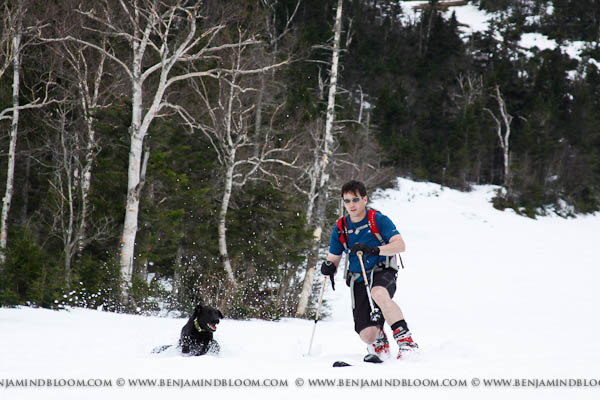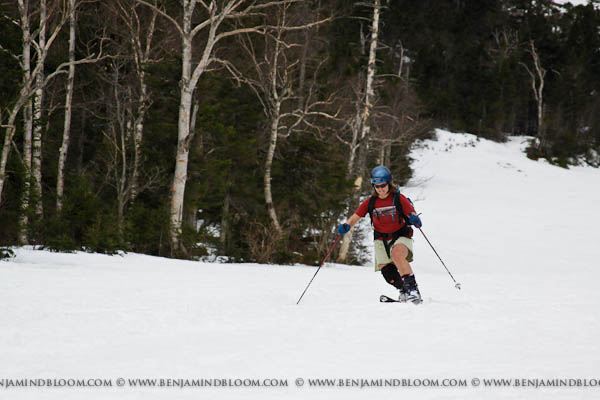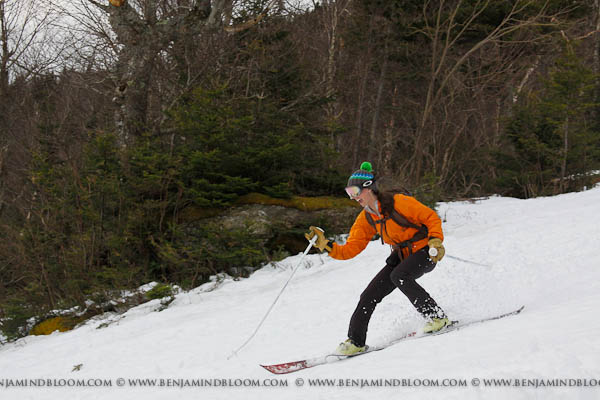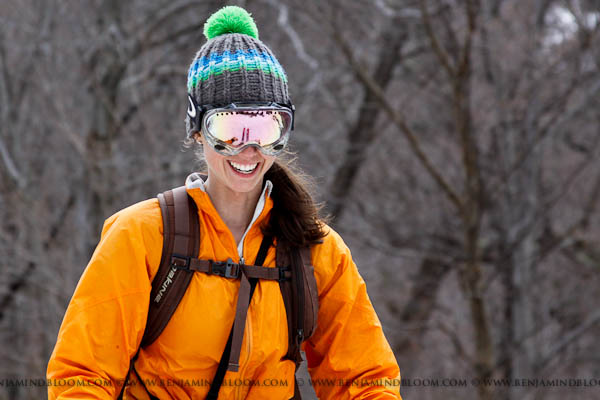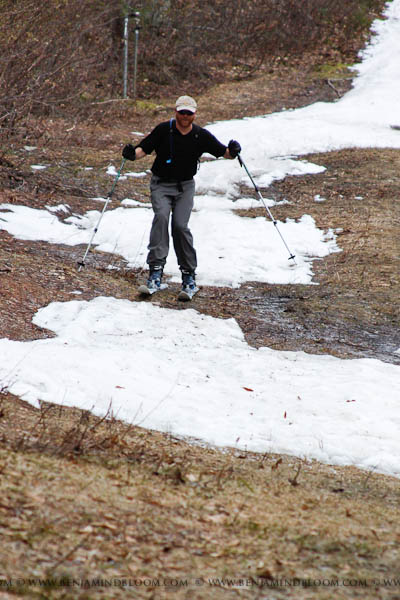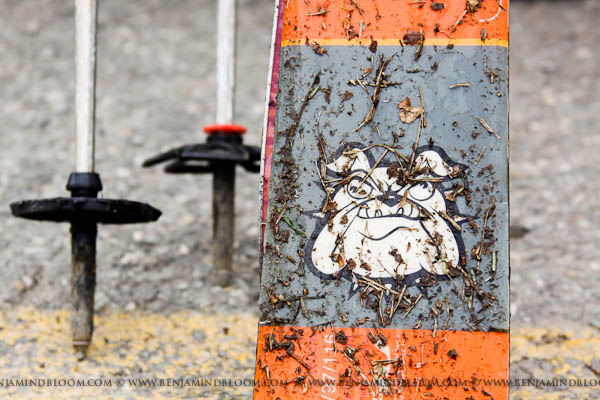 You can see the full gallery of photos on my Smugmug page.