Note: We're trying something new here. This is a guest post written by my wife, Tawny, a.k.a @FiveFeetofFuryVT on Instagram
---
This past weekend Ben and I headed down to Rutland Mass for the Spartan Sprint.  I have been racing for years and all along the way Ben has been on the sidelines. I am so fortunate to not only have my biggest fan cheering me on, but he also takes amazing photos!  I mean, could I be any luckier?
This past weekend was extra special though as I got to race with my brother, who is more competitive and races elite most of the time, and for the first time – my dad!  Chris raced the elite heat first thing in the morning before joining my dad and I for more laid back open heat mid-day.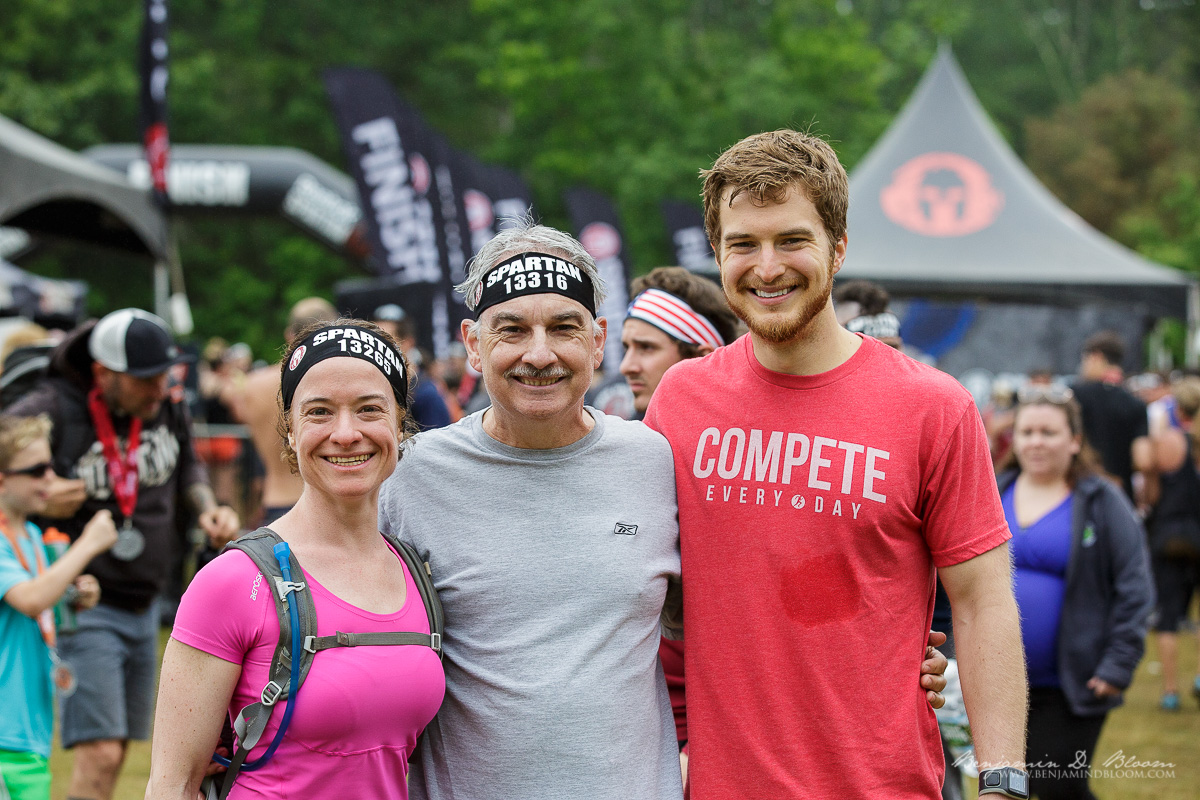 The initial forecasts called for rain most of the day with a chance of thunderstorms but we lucked out.  The skies were gray but the rain held and we were left with perfect racing weather to go along with the great company.  The trails were muddy and wet but that just adds to the fun.
My dad only did a small bit of training before the race so we worked as a team to get through some of the obstacles.  Some he concurred like a champ while only needing a little assistance on others.  He even successfully completed the 20′ rope climb.  How many 60+-year-olds can say that?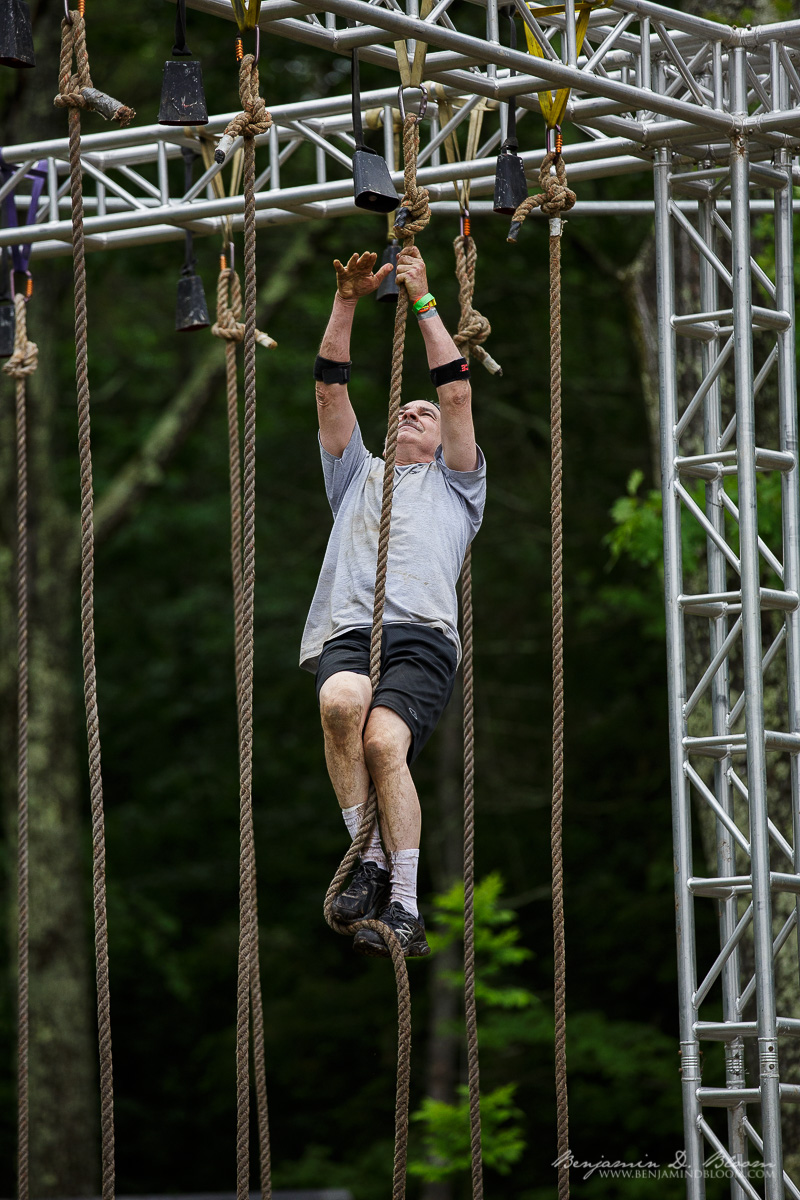 Ben and I stopped by the store on the way home from the race to print up some of these beauties for Father's Day.  I am so proud of my dad and was honored to run by his side this past weekend and so thankful to have some beautiful photos for him to display at work.