Tawny & I celebrated Valentine's Day by taking her splitboard out for its first backcountry experience. Tawny's been in the backcountry before, but slowshoes made it hard to keep up and took a lot of energy out of her. With her old Burton board split, and the hardware mounted up, we were ready to go.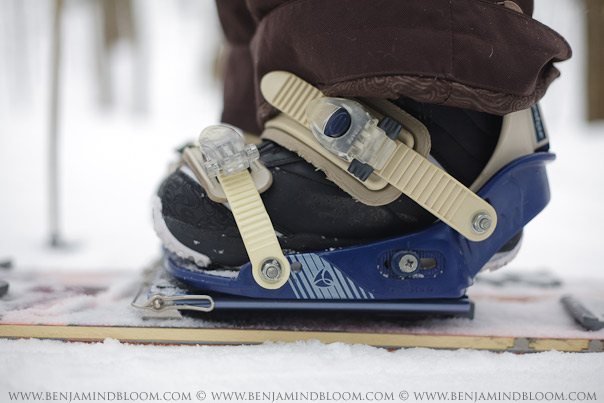 Tawny said that the first few steps were awkward, but she soon fell into a skinning rhythm.  It made me remember my first time on skins and my amazement as they grip the snow.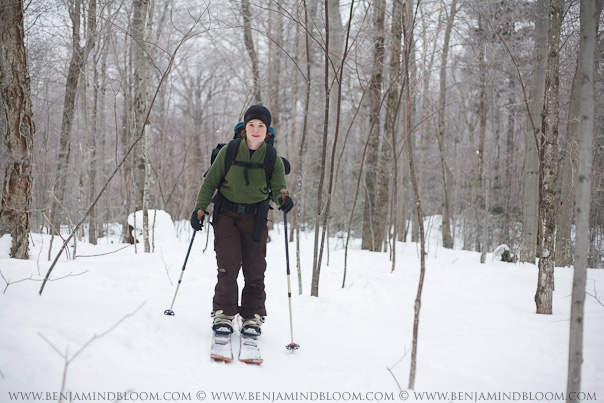 There were a lot of people in the parking lot, but we only ran into one other couple on the trail. We had plenty of time to enjoy the beautiful Vermont scenery.  The trees had a light frosting of snow on them, making the branches blend in with the cloudy skies.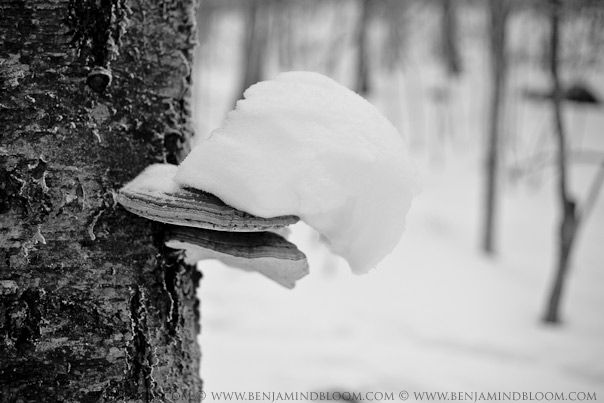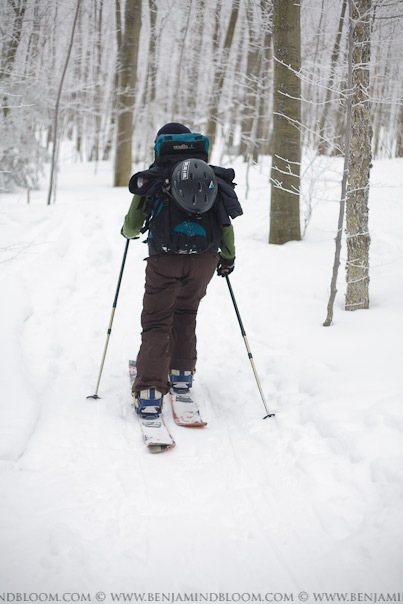 No matter how many times I look at them, splitboards still look odd to me.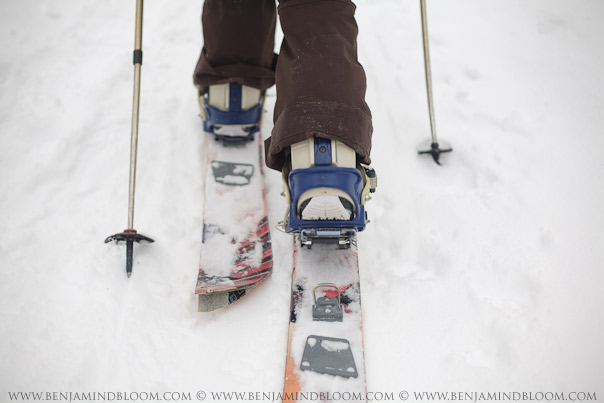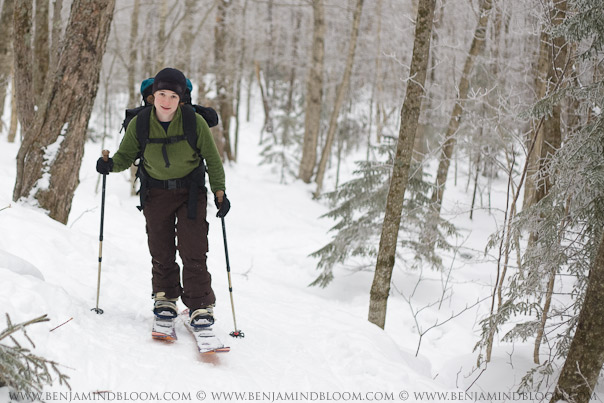 Are we there yet?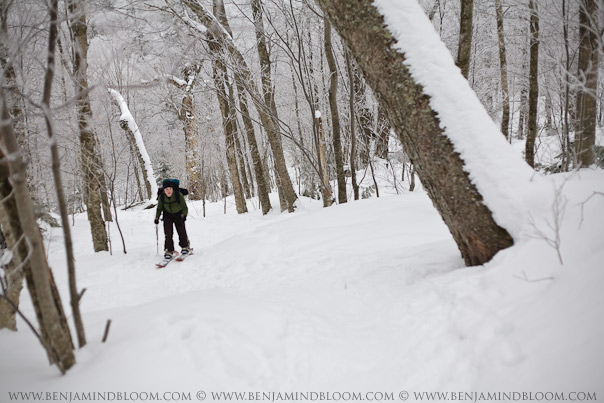 A peek into the treats that awaited us.  while the lower part of the skin is a buffed out cross country trail, the upper part opens into large expanses of tracked snow.  Considering we haven't had significant snow in the last week or so, there's a fair amount up in the Green Mountains and a surprising amount of untracked still available.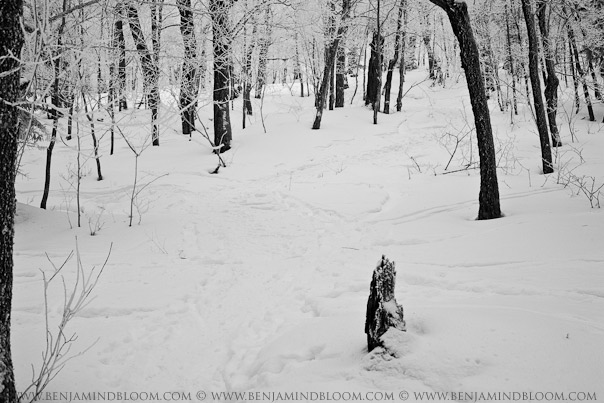 Tawny begins her first skin/ride transition.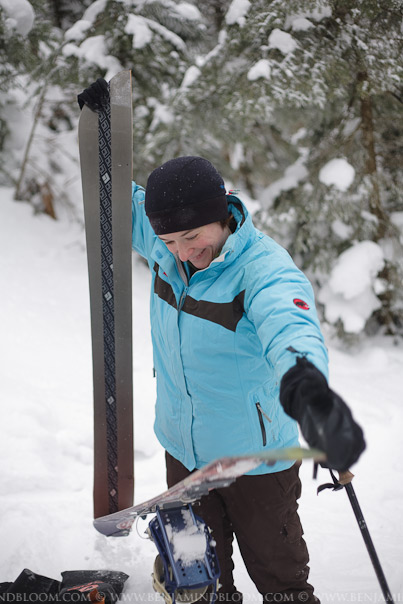 I had some skin cheater strips hanging around.  I never appreciated them, but with Tawny's size, new skin glue, and the fact that her skins are super wide, I think they'll be helpful for her.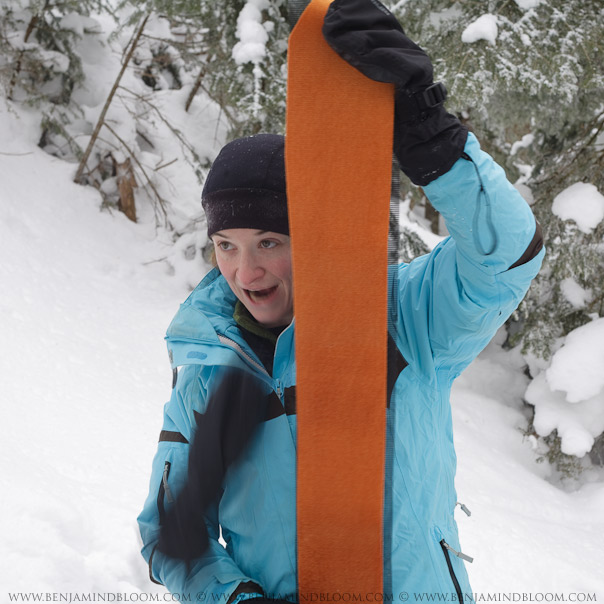 I'm amazed that Voile's hardware keeps the board together.  It's such a simple set of devices, but it works quite well!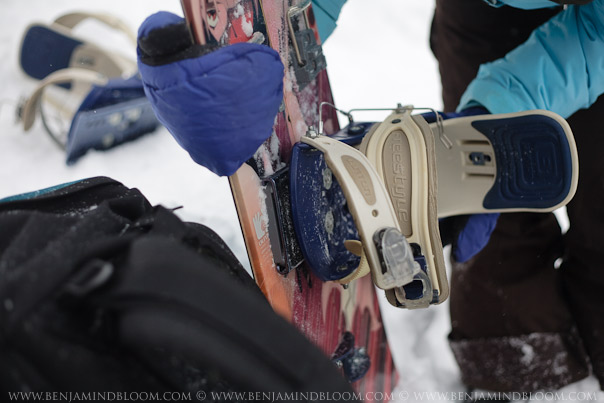 A quick cup of hot cocoa to warm up and provide a bit of sugar for the descent.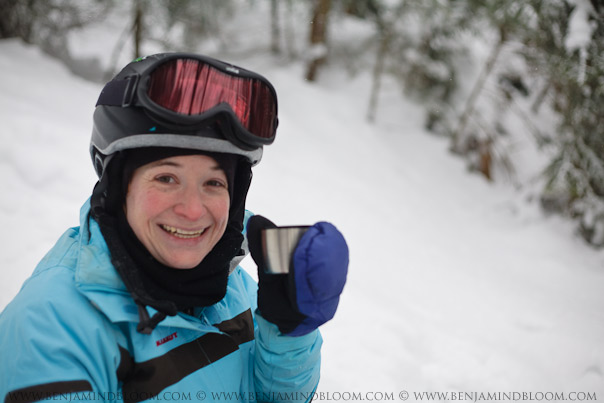 Nice, moderately spaced trees awaited us below.  There were tracks down many of the open areas, but we didn't have to look too hard to find pockets of untracked.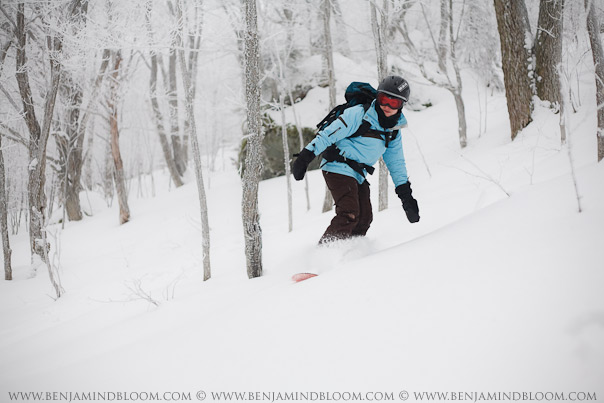 Was it deep?  Nope.  It was fun, though.  I'm so lucky to have a wife that will join me in the backcountry. Happy Valentine's Day, Tawny!