Skiing during Christmas week in Vermont can be a crap shoot. Some years we get powder and great conditions, other years it's a complete washout.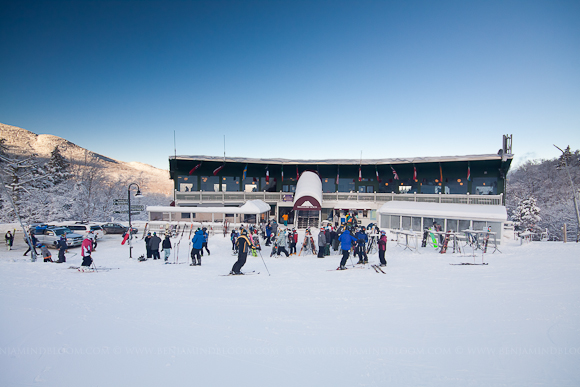 Without fail, though, Vermont gets crowded during the holidays. There was a line at the Smuggler's Notch ticket window from 9:30am to 2:30pm.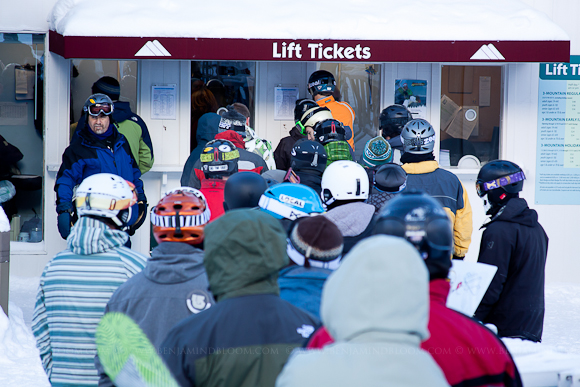 The week started with cloudy skies that deposited 6-8″ of snow on the mountain providing us with frosted trees and great skiing & riding.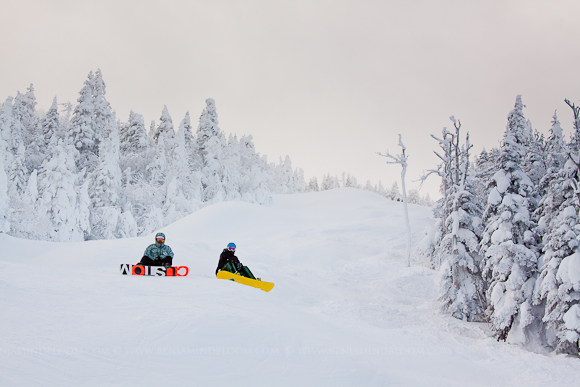 Monday and Tuesday were cold, though, with temperatures hovering around 0ºF and wind chills in the -20ºF range according to one ski patroller.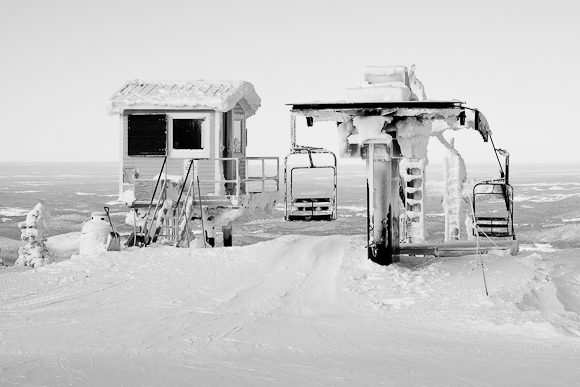 The riding, however was worth it. The trails were all soft snow and the trees were powder. It's still early season in Vermont, so we were skiing carefully in the woods, but if the line was well maintained the skiing was incredible.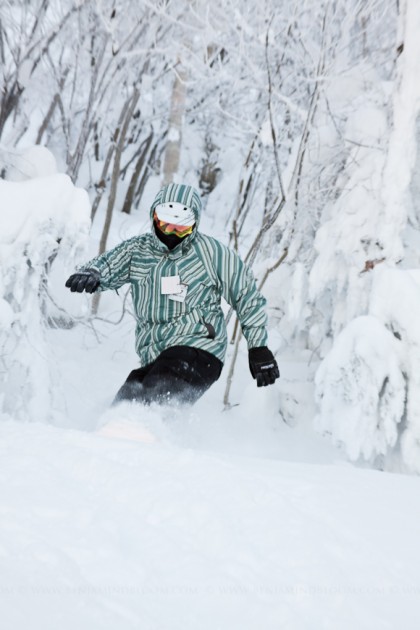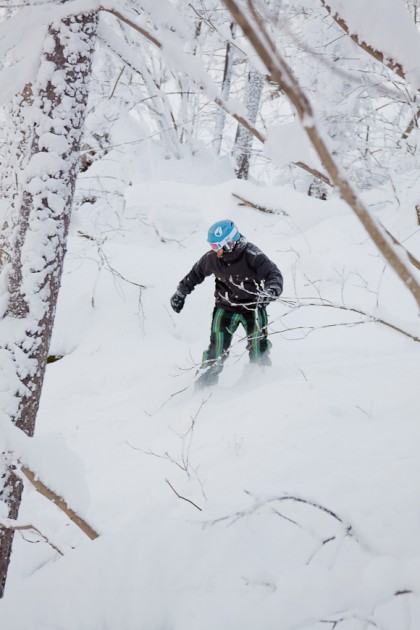 On Thursday, the sun made an appearance and we were treated to a Vermont rarity: a bluebird day!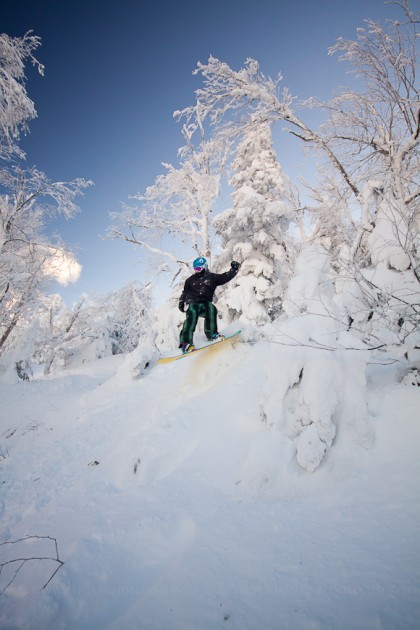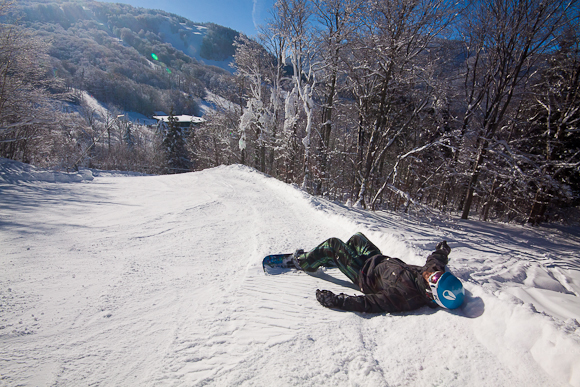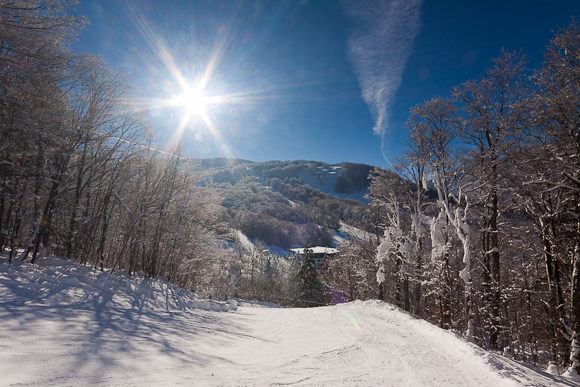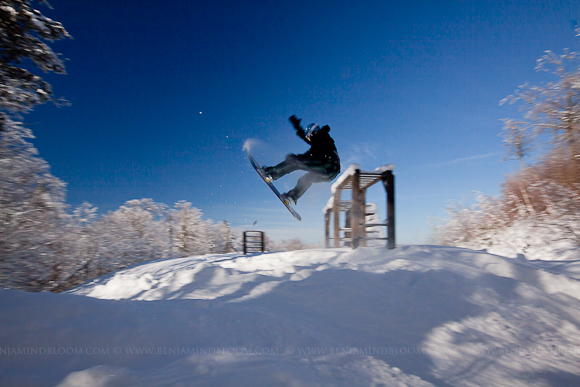 The view from the top of Madonna was great with Mt. Washington and the rest of New Hampshire's White Mountains visible on the horizon.  This one's worth seeing a little larger.
New friends Chris & Ilene made their first visit to Smuggs and enjoyed Chilcoot  from top to bottom.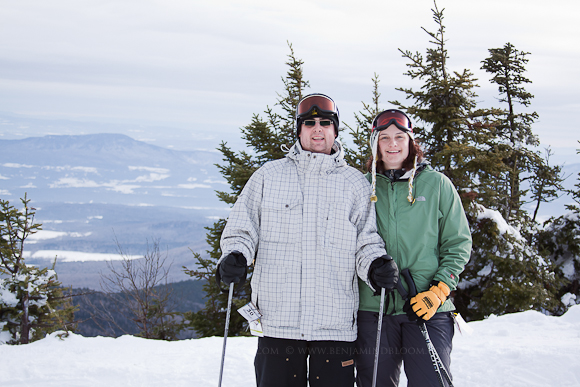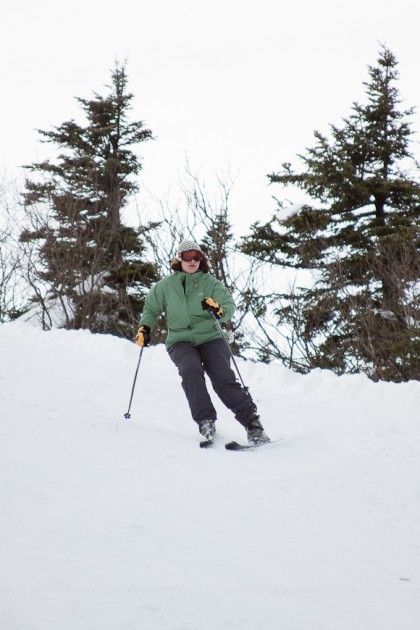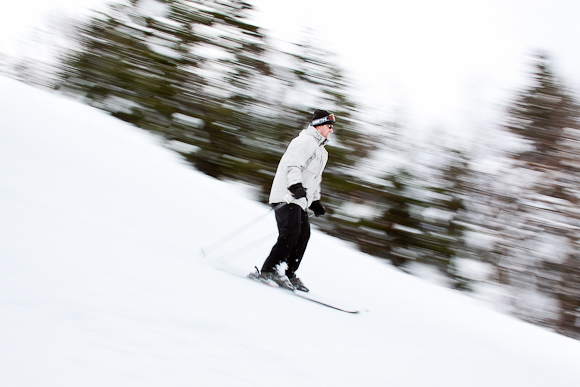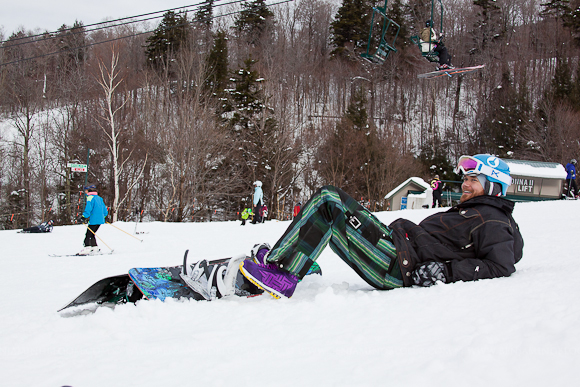 As the week came to an end, though, the temperatures rose and the snowpack started to melt.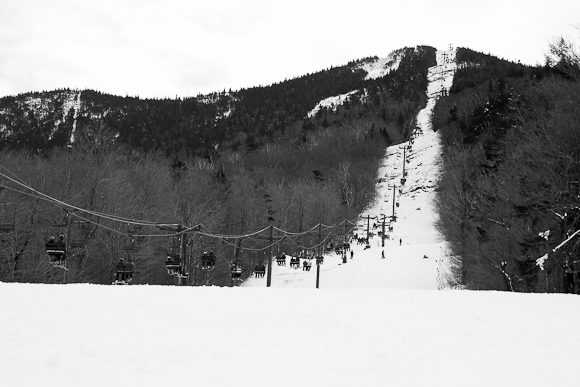 I was solo for Saturday's turns, so I only took my iPhone with me for a few documentary shots. 
The skiing was fun, but the terrain was getting limited. Snowmaking was a saving grace for trails like FIS, Smuggler's Alley, and Black Snake. I was considering going up today, but instead of just warm temperatures, Mother Nature delivered a steady rain in Essex. The snow reports weren't encouraging, so here I am in front of the computer. Tomorrow I'm obligated to head to the mountain & enjoy my last day off before returning to work. Let's hear it for refrozen snow!