This past Saturday, Race Vermont held their annual Spring Half Marathon. I've photographed a number of events for them and they're always a good time; this one was no exception.  The weather forecast threatened rain, but we only got the lightest of sprinkles during the event. The flooding in Vermont meant that Rayne had to reroute the course a little bit and, thankfully, Shelburne Farms was willing to accommodate him.
There was a good sized crowd at the start as last-minute race details were covered (including the standard no-iPod rule) and then they were off.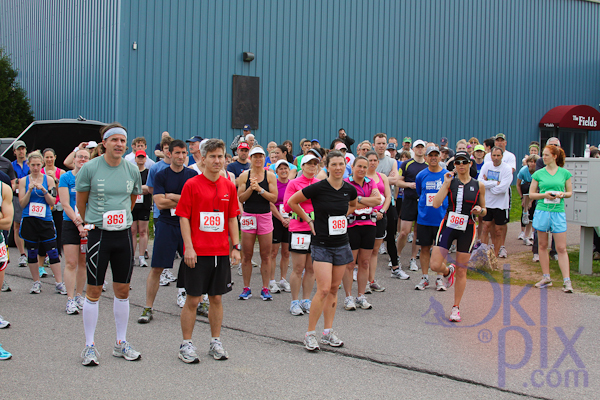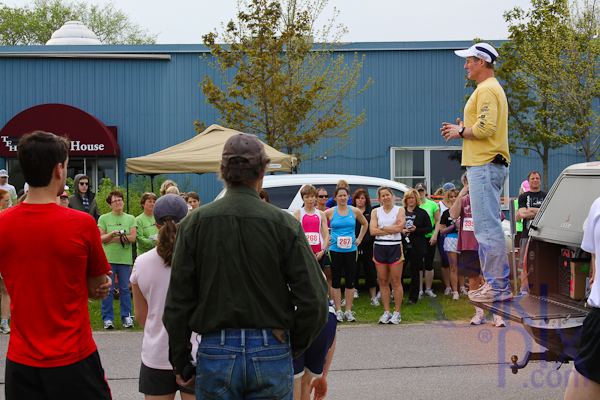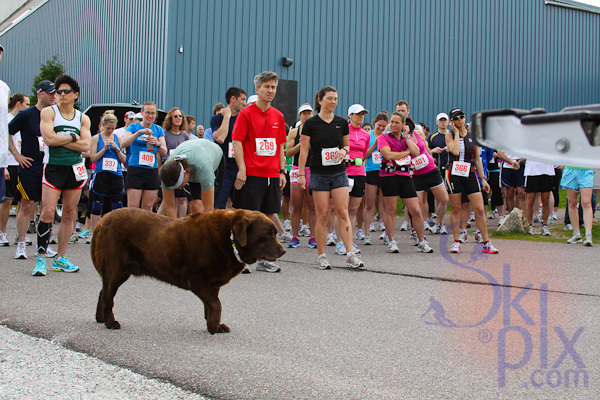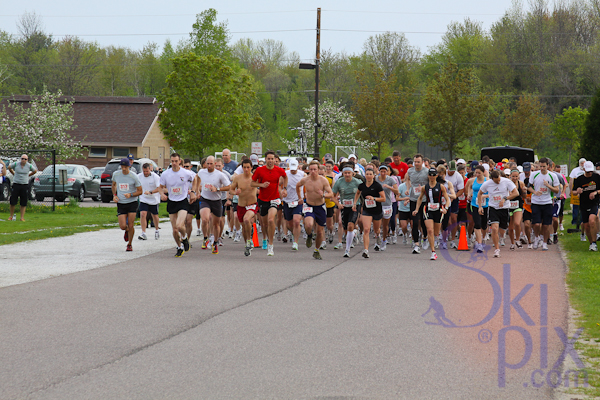 After the pack takes off, I relocated to Shelburne Farms' South Gate and waited for the runners to arrive.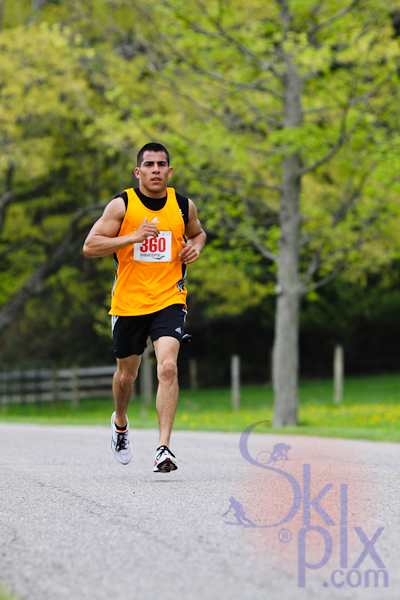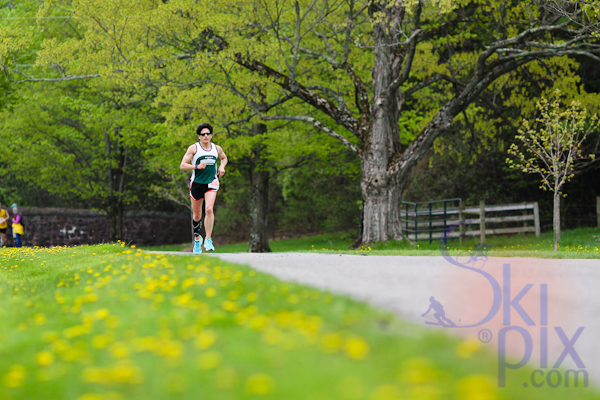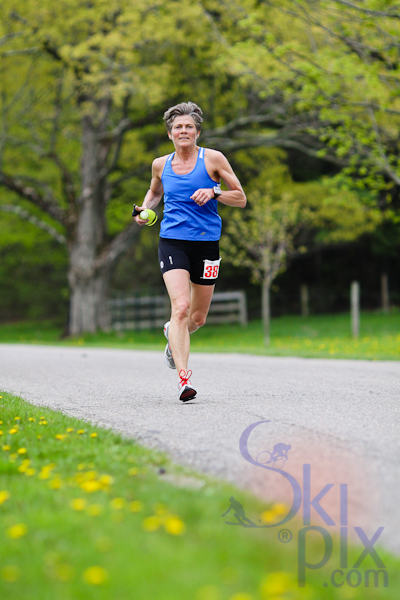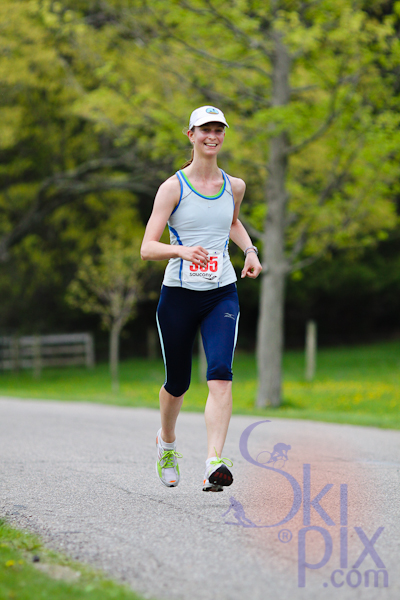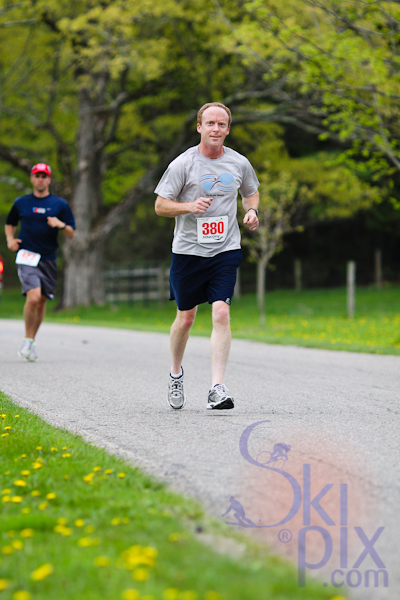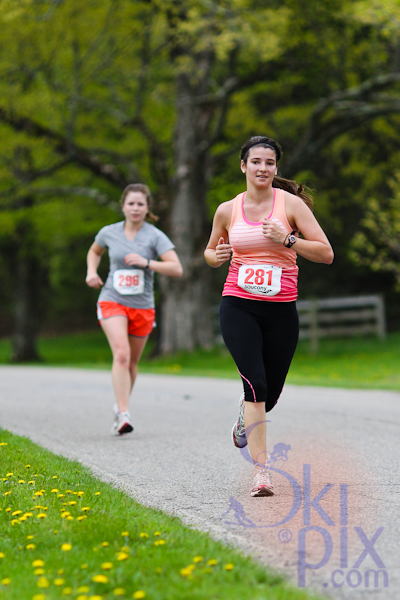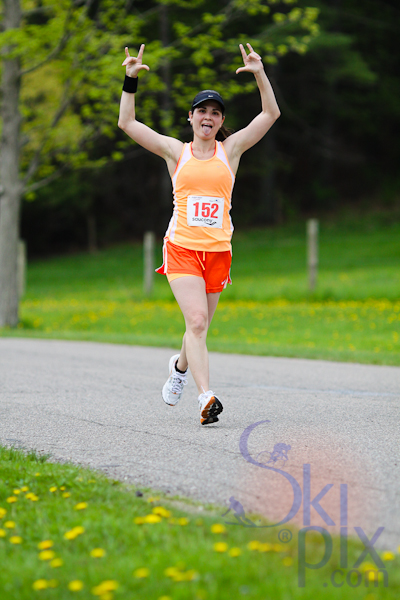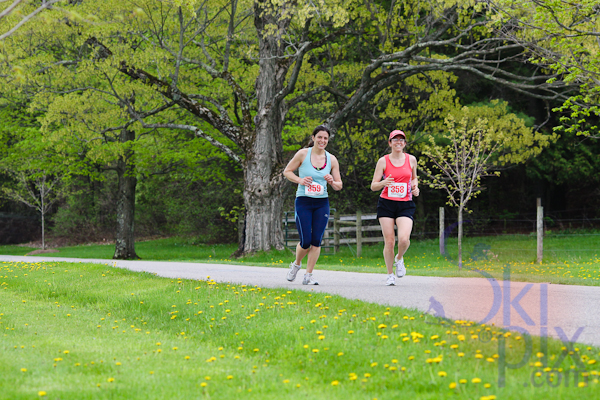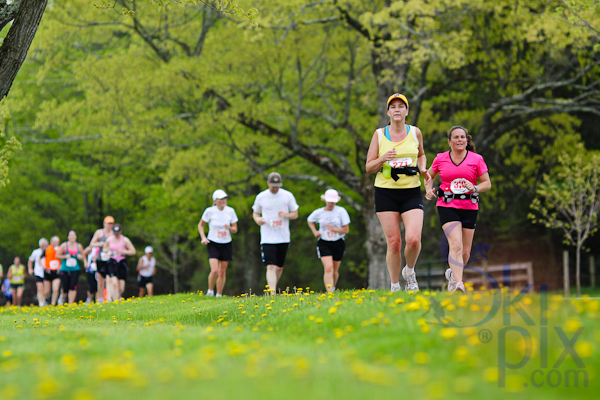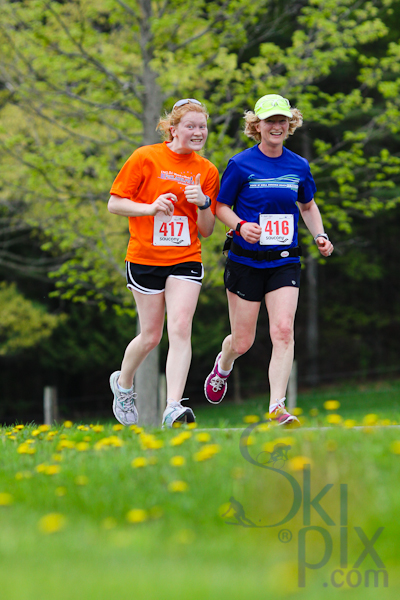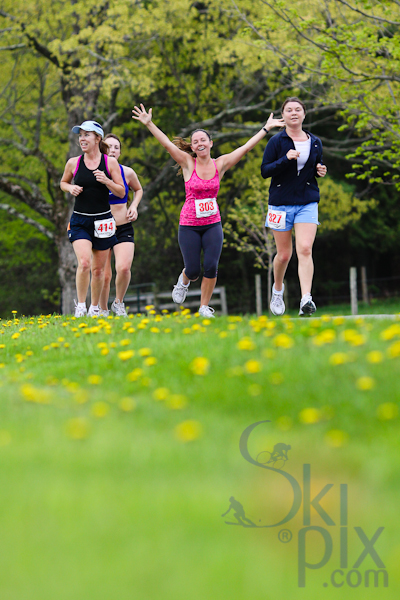 This guy was taking advantage of the change of scenery and cheering on the runners as they passed.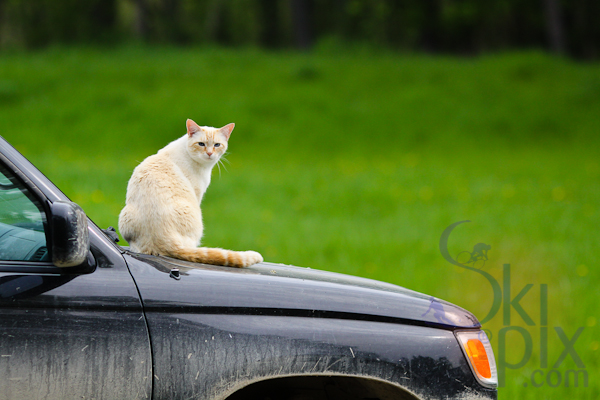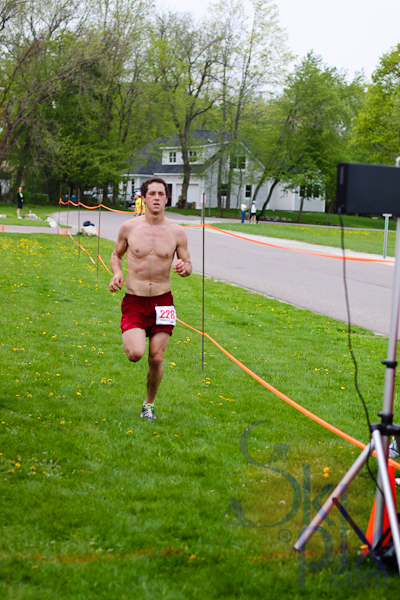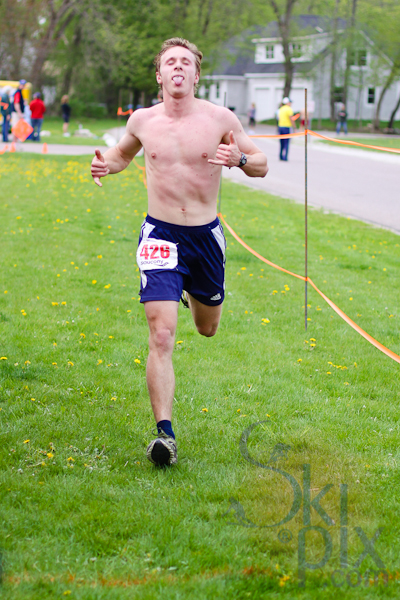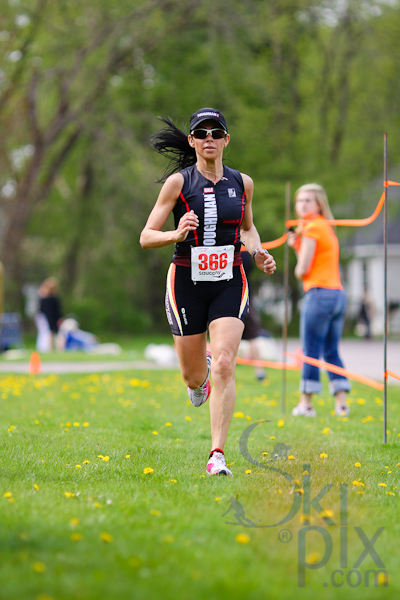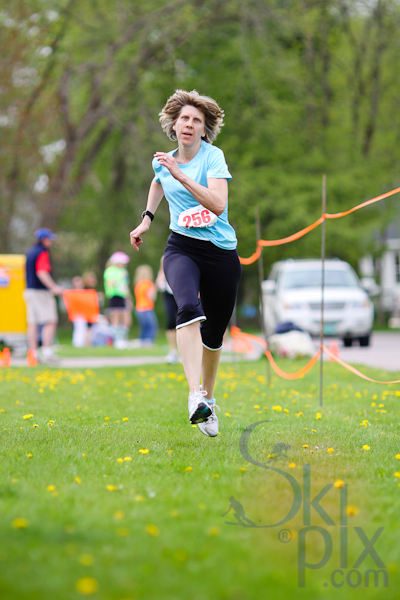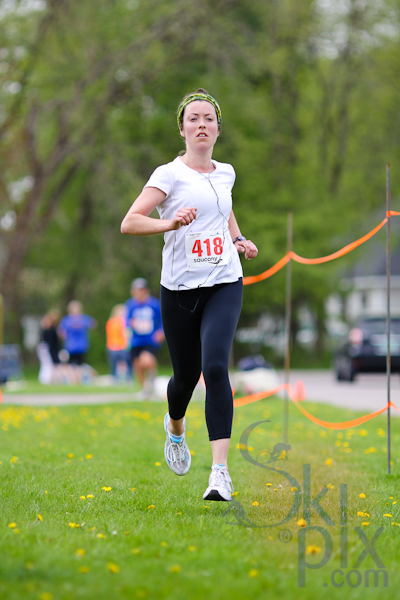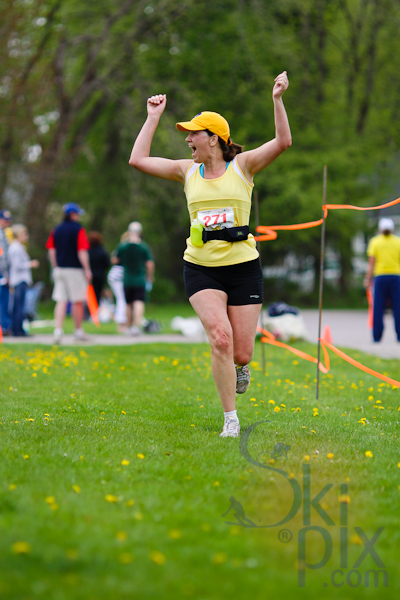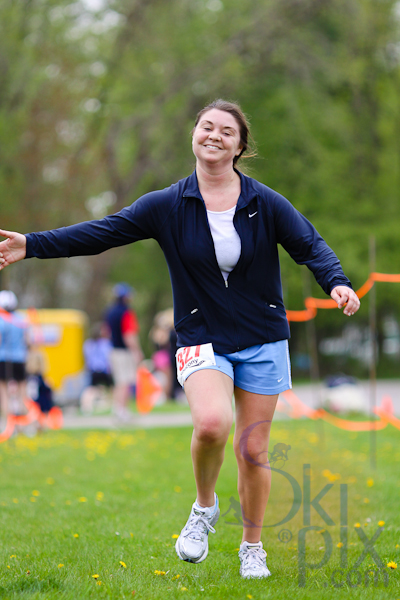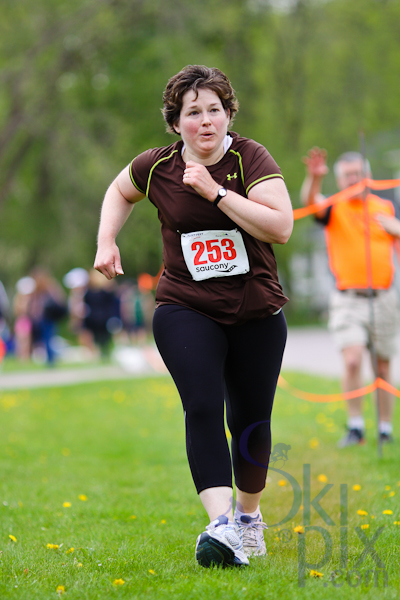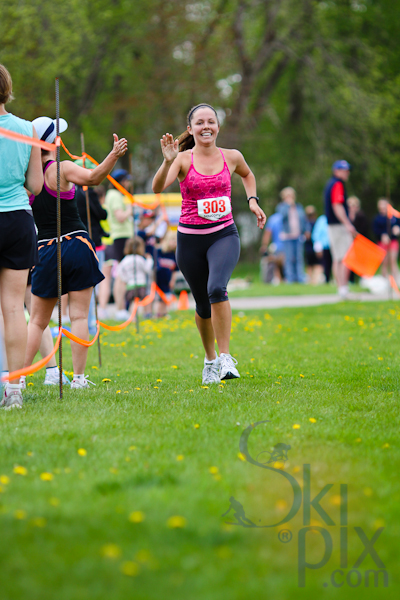 Congratulations to everyone that ran! I hope you enjoyed your morning as much as I did. All of these photos and more are available on SkiPix.com!