Here are a few quick photos from a backcountry excursion with Tawny. For those that aren't in the area, Vermont just got crushed with our first big storm of the year. This isn't to say we haven't had snow, but 18″ in Burlington had been hard to come by this year. There were a couple good days of skiing Thursday and Friday and then the temperatures rose into the 30's which gave us some mixed precipitation on Saturday. At higher elevations it may have all been snow, but below 2,000 feet or so it definitely included some rain. We decided to head out and see what the snow was like anyway.
Picking a spot that had a quick approach and easy exit should the snow prove to be too crusty, we were happy to see 3-5″ of new snow on the ground. We followed a group of five in from the trail head but were happy when their tracks peeled off right where we wanted to go left. Up we went weaving in and out of a skin track laid down on Friday or Saturday. At times the old skin track was helpful and at times the icy crust made for difficult travel so we broke trail in fresh snow.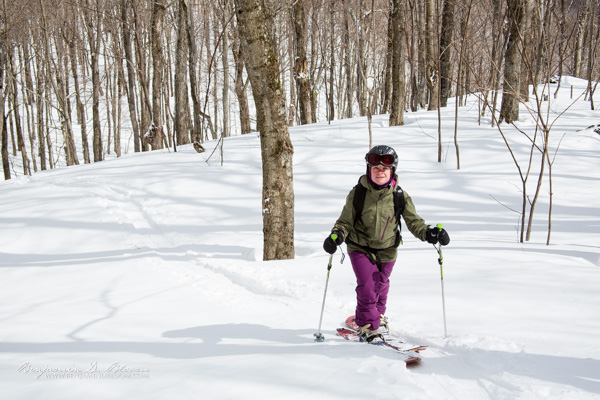 The wind was brisk and while the sun was out, it still wasn't all that warm. We quickly changed over (well, as quickly as you can with a split board) and headed down hill. The new snow skied beautifully, but you had to stay on top of things to prevent getting thrown by the crusty, thick snow below.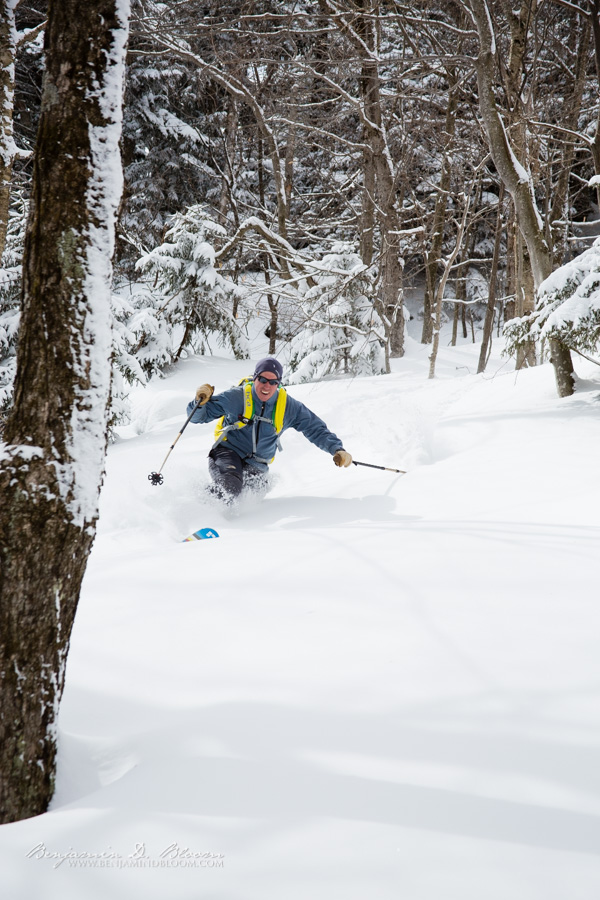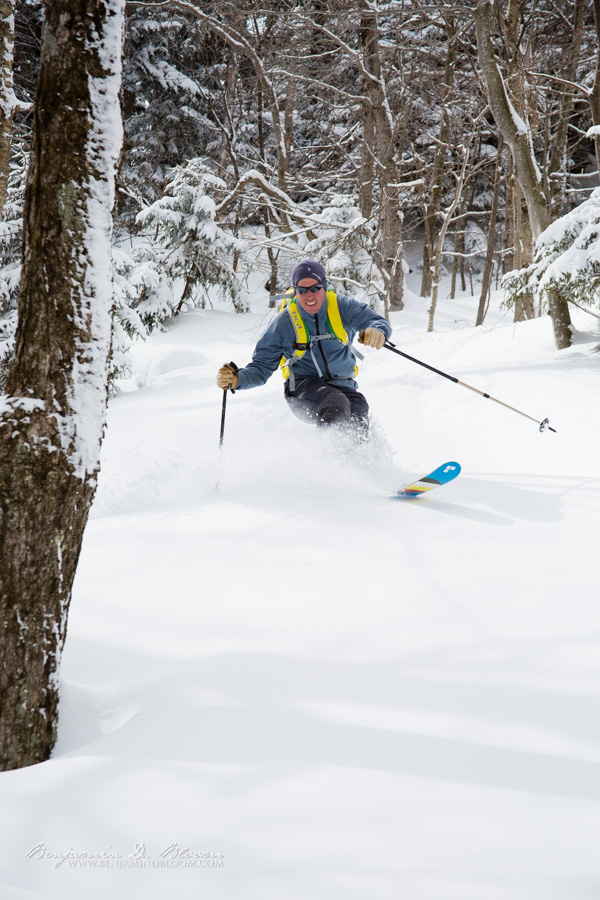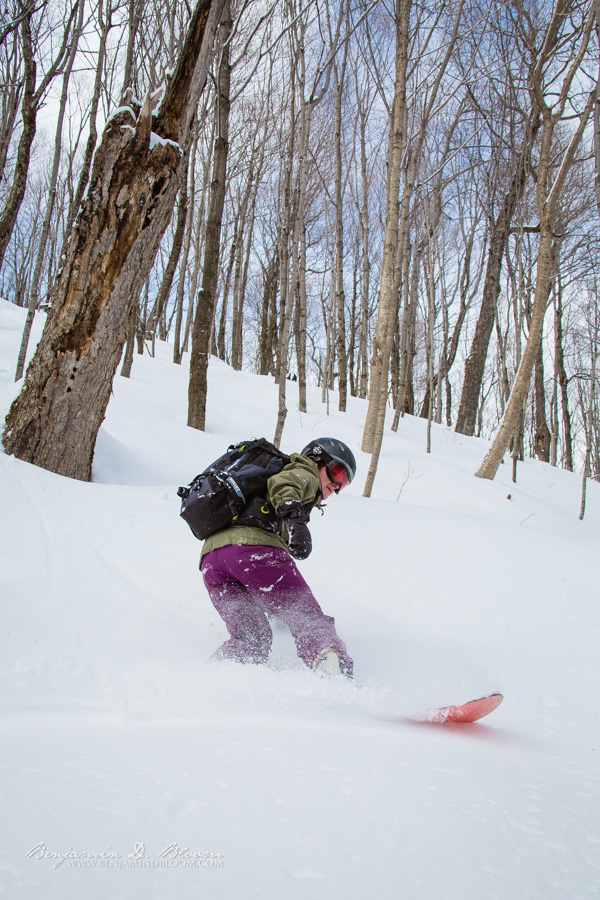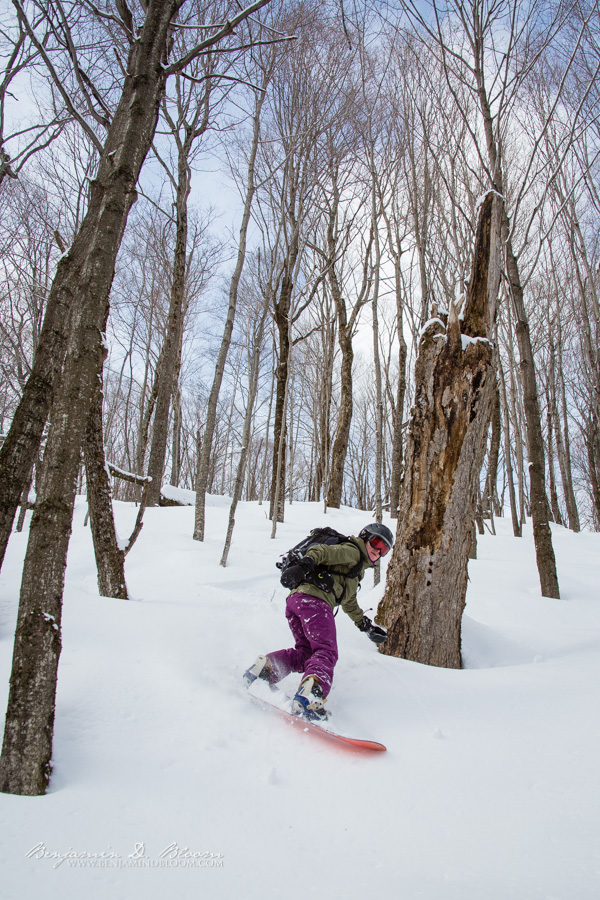 It was a great day skiing made even better by the fact that I could spend it with my wife.