Note – all of these photos and many, many more are available on SkiPix.com. If you ran, you should hop over and check it out. There are prints, posters, magnets, and even digital downloads if you want to use these on Facebook.
This past Saturday, Run Vermont organized the 5th Annual Unplugged Half Marathon along the Burlington, VT waterfront of Lake Champlain. 600 runners pre-registered for what can be a questionable day by the lake. Some years, we get freezing temperatures, cold winds, and even snow. This year, it was in the mid to upper 30's at the start and it got downright warm once the race was under way. Even standing at my first location, I was able to take off my jacket, roll up my sleeves, and enjoy the sunshine.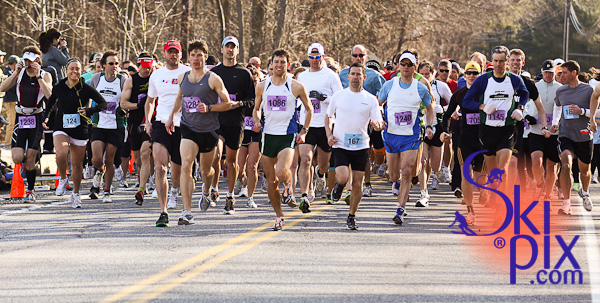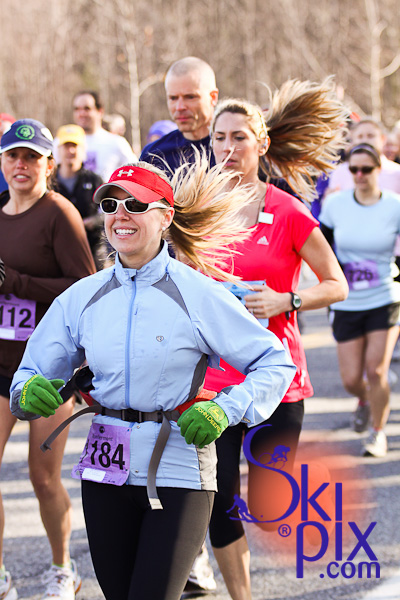 The course is the same every year, as far as I'm aware. It starts in Colchester, just over the Burlington line (aka the Winooski River) where it makes a quick loop through some neighborhoods before joining up with the Burlington Bike Path and heading due south along the lake shore. This is the third year I've photographed this event and I try not to shoot the same location twice in a row. This year, I was drawn back to the bridge over the Winooski where the curved lines make for interesting framing and the sun really highlights what a beautiful day we had.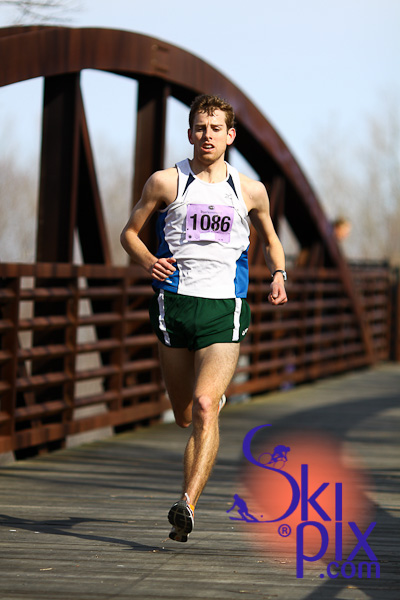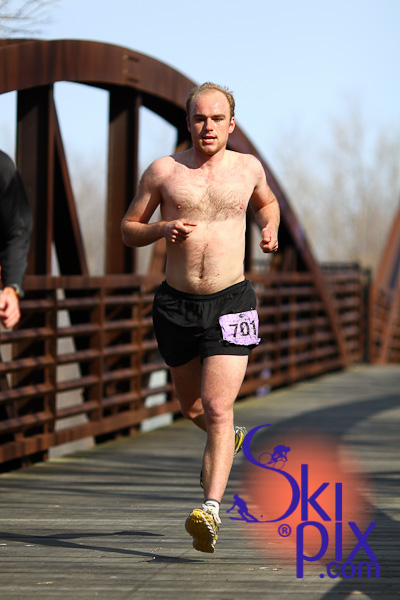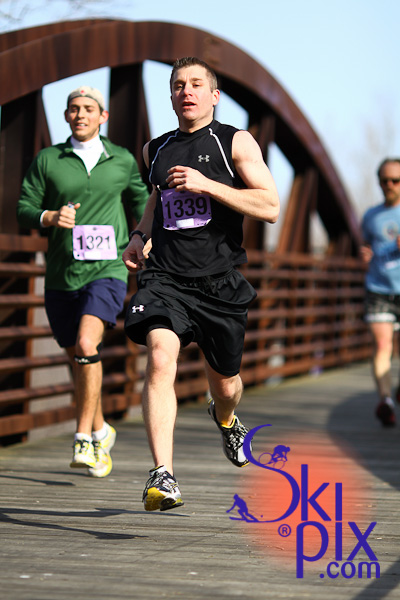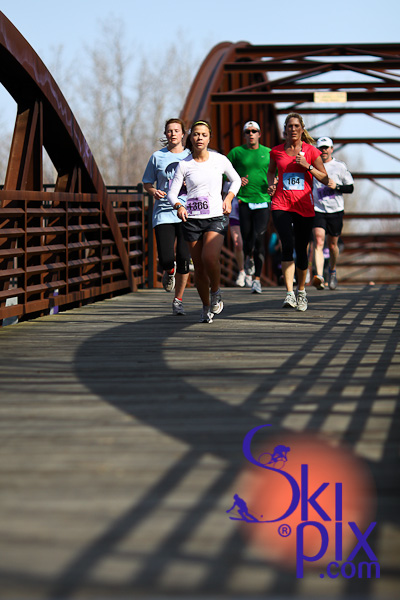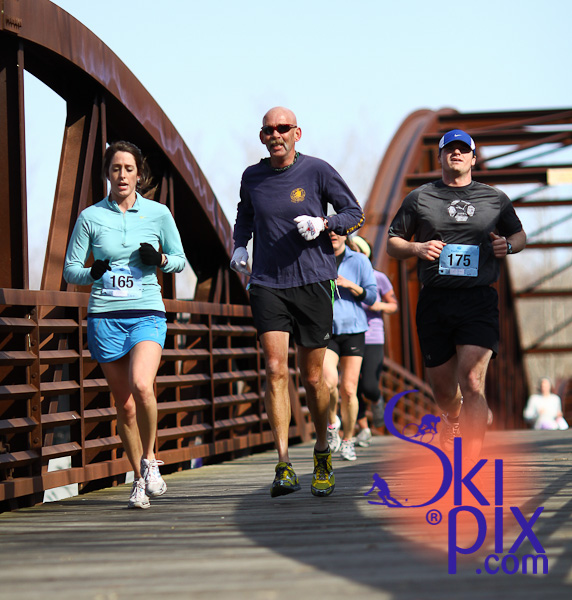 Most of the events I photograph are filled with a relaxed crowd, out to have a good time, but this one seems exceptional. Some people will run through the "photo trap" with arms around their running partners,
some smile & chat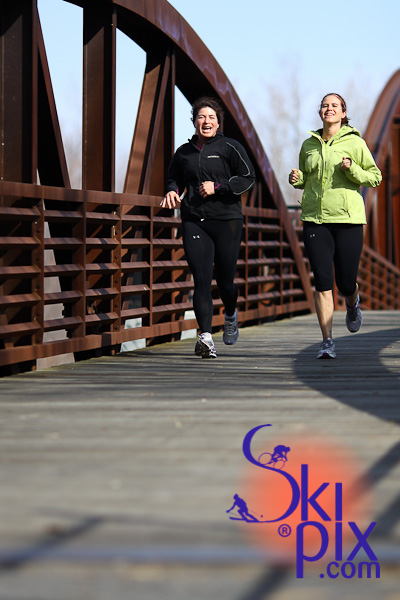 make a point to wave hello and / or thank me for being out there (it really is my pleasure)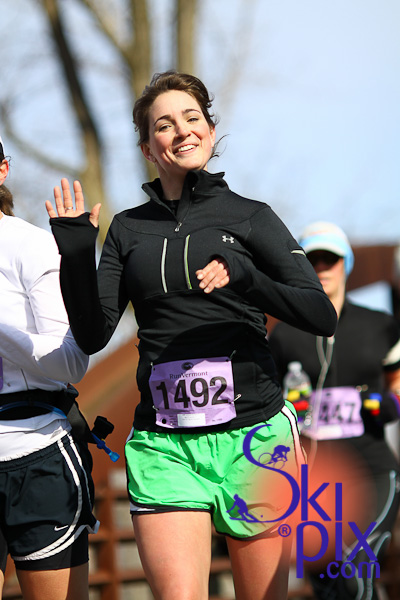 or suggest that world peace is the answer (at least, I think she was saying that and not whirled peas.)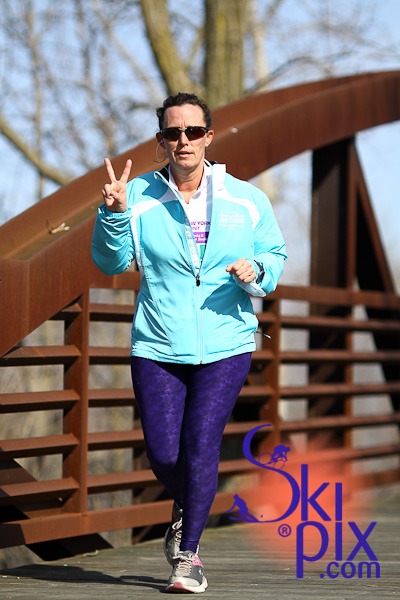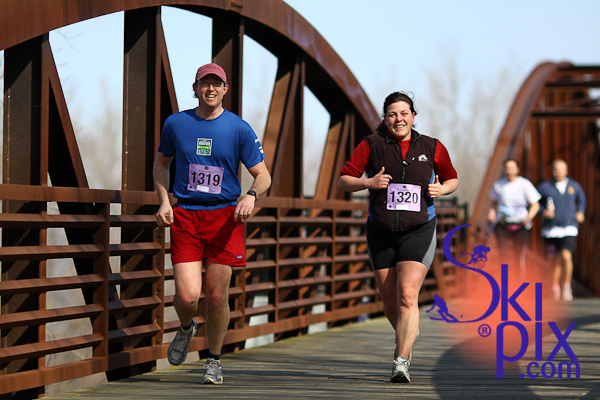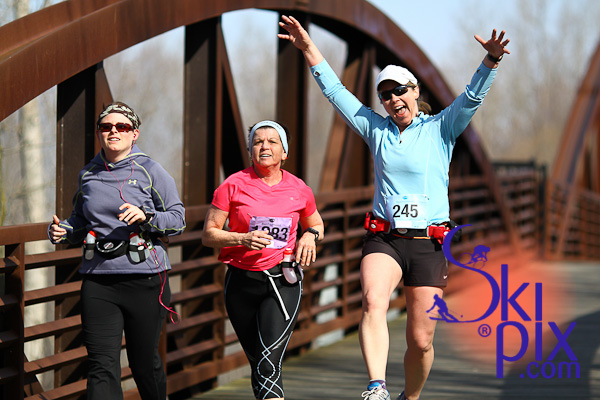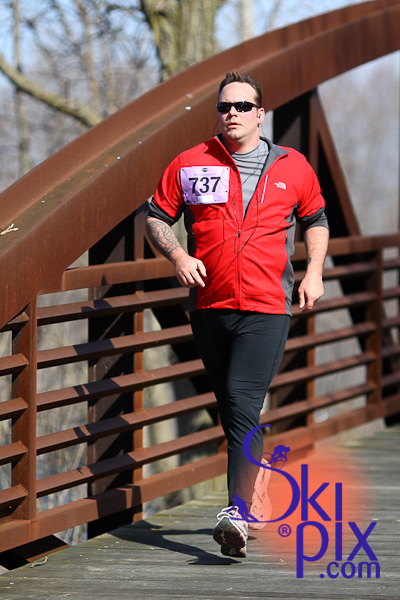 When I moved to Oakledge Park to take some photos by the lake with Burlington in the background, I came across this group of fans cheering for someone's mom if I remember correctly.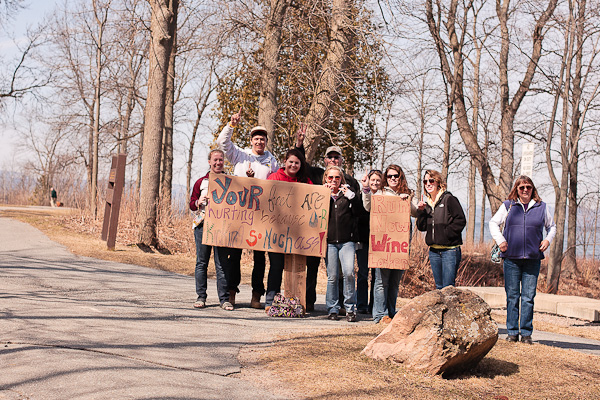 They certainly caught the runners' attention as they came through the park!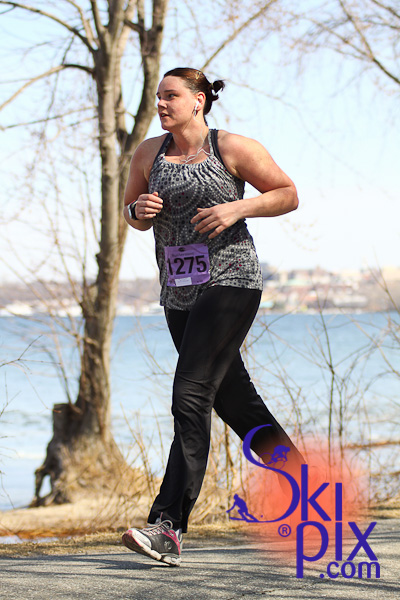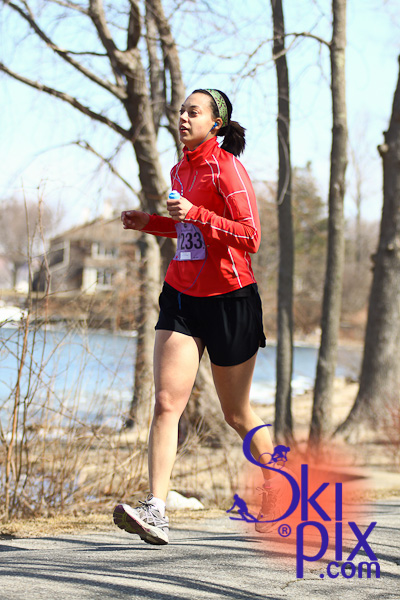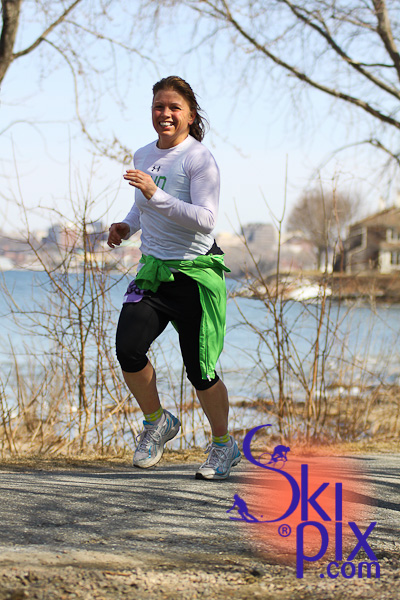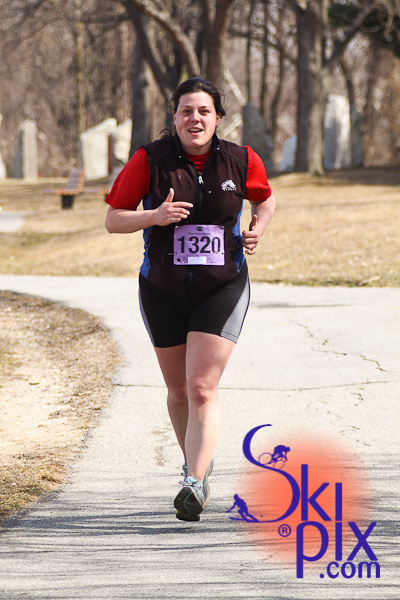 Near the end of the race, they really encourage you to finish strong.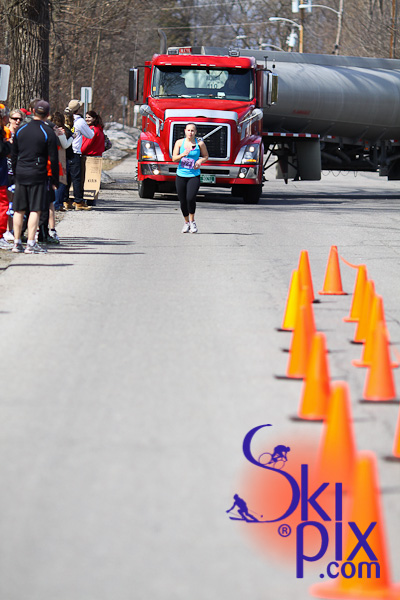 No, seriously, the truck drivers that go through there did an amazing job navigating the fans, runners, and cones. And the runners knew the trucks didn't really want to run them over.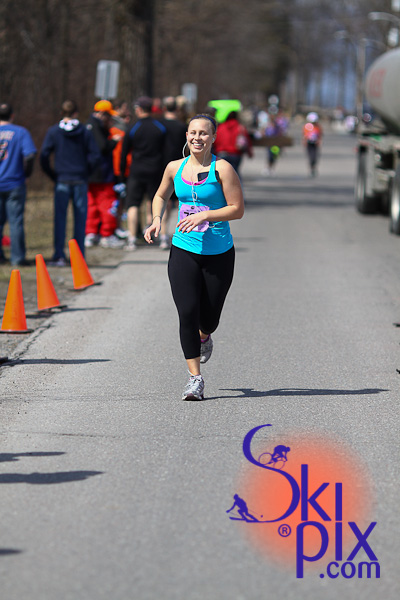 Thanks for putting on another great race, Joe!  I'll see you next year.