I was in Washington D.C. early this week and was supposed to travel home to Vermont during the thunderstorms Tuesday evening. The flight was delayed and eventually cancelled which meant I flew up over Lake Champlain at around noon on Wednesday. I was greeted with sights that I've only seen in photos from other flooded areas. Silt and debris flowed out of every river and stream into Lake Champlain creating plumes of muddy water. The photo below is of the mouth of the Winooski river with the silt streaming north past Colchester point and towards the mouth of Malletts Bay. Usually I travel with a decent camera, but this was a quick trip and all I had on me was my iPhone.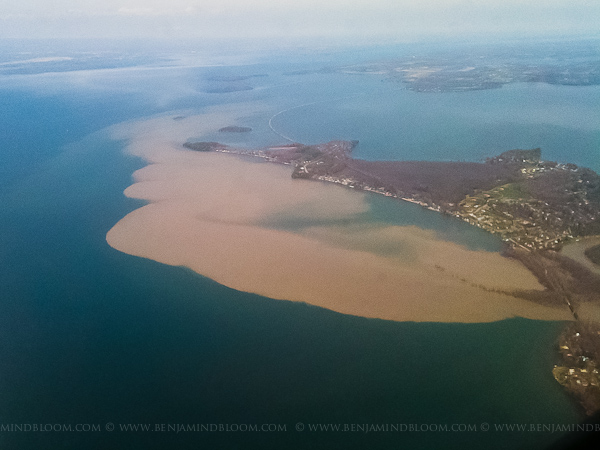 After dinner, Tawny and I decided to walk over to the farmer's field near our house to see what the flooding had done. Earlier in the day Route 128 was closed right here, but the waters had receded enough to re-open by early evening. The flood waters had eroded large parts of the shoulder but the traveled lanes still looked structurally sound.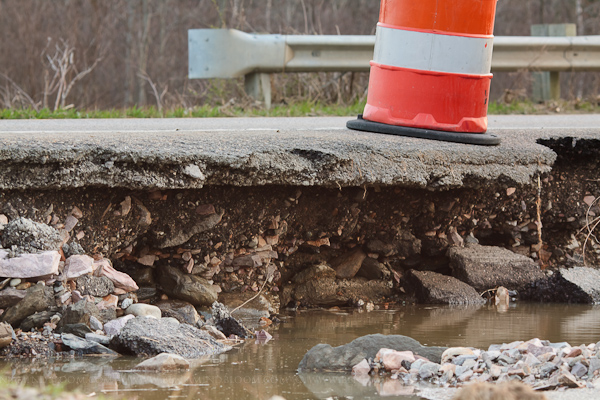 I can't imagine this truck is going to move for a few days. Earlier this morning, Tawny informed me, there was a tractor in the middle of the field across the road. The tractor made its way out, but there were some serious ruts that indicated where it had been.
We walked around for a few more minutes as the sun set, enjoying the near 80 degree weather.   It's hard to believe that this is a farmer's field. Usually photos like this are down at the lake shore looking over at the Adirondack mountains.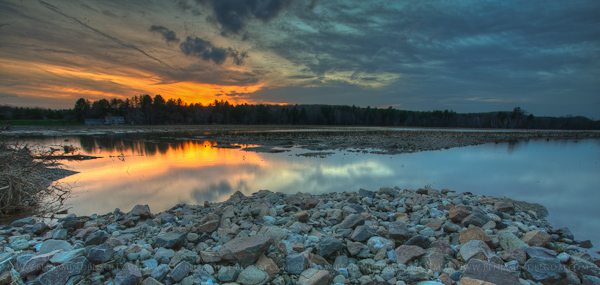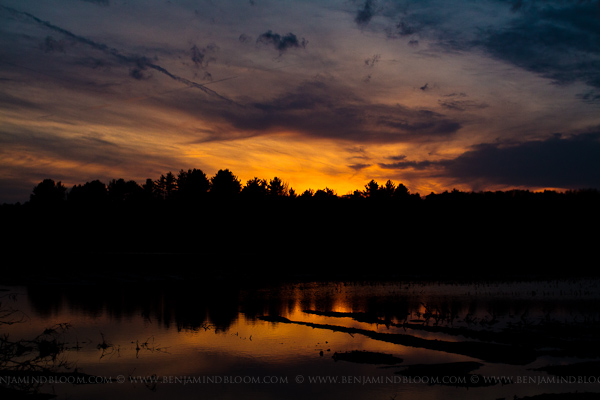 It's been an exciting year for weather in Burlington. What's mother nature got in store for us next?