Some years, Vermont throws curve balls all year long.  Spring is muddy, summer is rainy, and fall foliage gets annihilated by strong wind and early snows.  This year wasn't one of those years.  Summer was comprised of mostly beautiful days. Fall rolled in and we had cool nights, sunny days, and a long, gradual change of color as fall foliage rolled down from the peaks of the Green Mountains into the Champlain Valley.
This past weekend, I had the opportunity to walk around both in my back yard and along some local recreation paths and document some of the sights in Essex.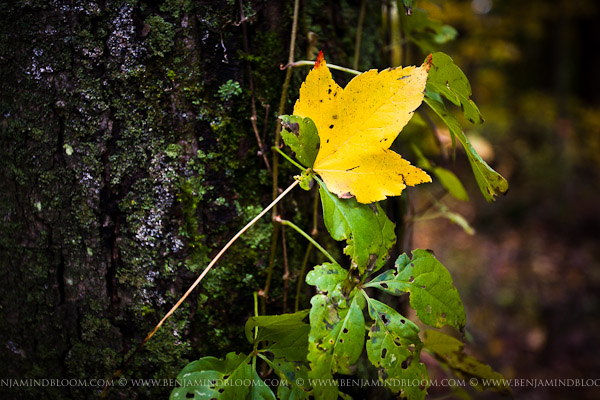 I posted a few of these on my Flickr stream over the weekend.  Someone commented that it almost looked like the foliage was blooming like flowers. I hadn't considered it while I was shooting, but a common theme across many of the photos I took was the contrast between the vibrant color leaves and the rest of the forest. Either growing up out out of the grass, as below, or lying peacefully on a passing fern. As a photographer, I struggle with what to expose about the photographic process. Some of the photos I took this weekend required some intervention on my behalf while others were a pure documentation of a scene in the woods. Can you tell which ones were "staged" and which ones were 100% natural? Does it matter to you?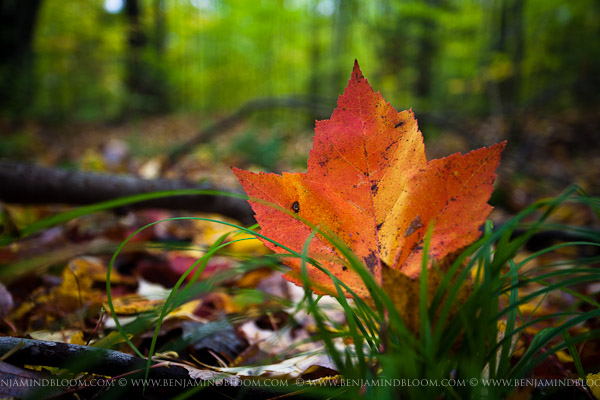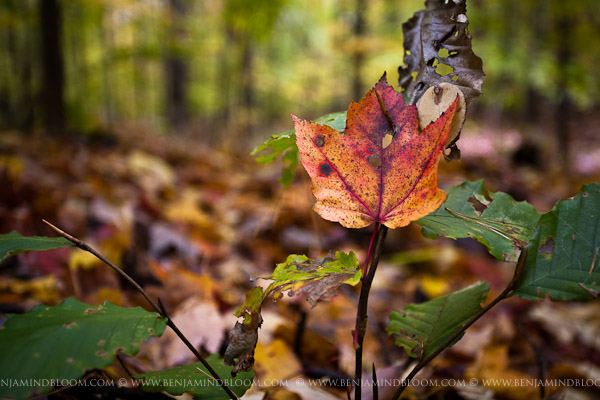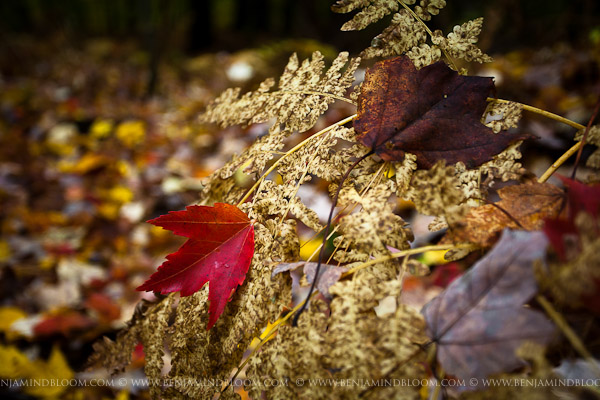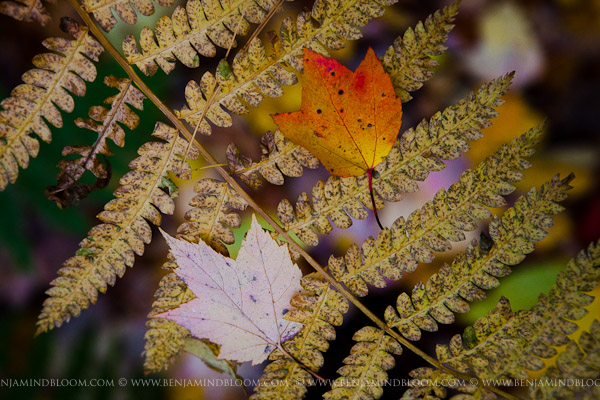 While walking with my wife and dog, I had an idea for a photograph in my head. Below are the results of the first frame, 100% out of the camera except for a quick contrast adjustment.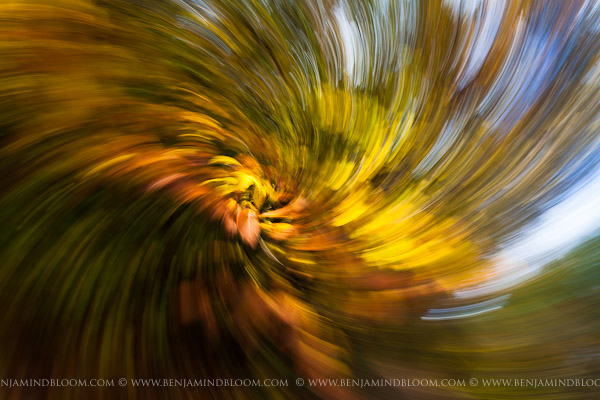 I have to say, it matched what I had in my head.  I love the combination of colors. It almost feels like a painter's palette to me, blending the dark greens of the leaves yet to turn against the yellows and oranges contrasted with the hints of blue from the sky above.  I tried it again in a few other locations, but wasn't 100% happy with the result. It's a technique I would like to continue to experiment with.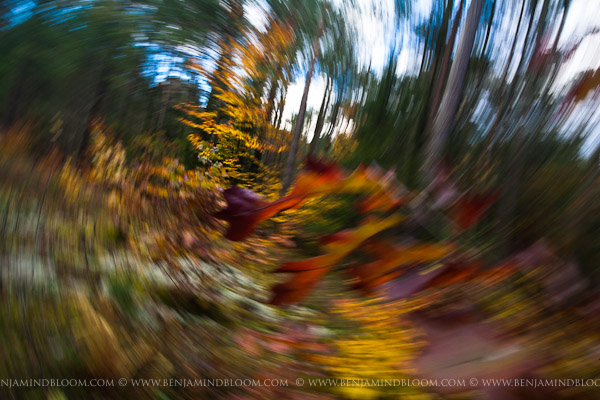 Near the end of our walk, Tawny & I noticed that the ground just ahead of us was shimmering as the sun played hide'n'seek with the clouds. Upon further inspection, there was a long swath of ground covered in crushed glass. An odd thing to experience outside of a recycling plant, but beautiful in its own way. Similar, but different to the Vermont foliage that surrounded us.
Turning around, we were greeted by one of my favorite sights; sun illuminating the trees with dark storm clouds still in the sky. Sometimes people ask me why we choose to live in Vermont…there are so many reasons, but the scene below is certainly one of them! Having a landscape like this within miles of my house is priceless.