Burlington, Vermont's Roller Derby Team, the Green Mountain Derby Dames, asked me to take some photos of their last bout of the season. For those that aren't familiar, Roller Derby is a game played by two teams of 20 with multiple strings, much like hockey.  Points are scored when the jammer skates laps around opposing team members.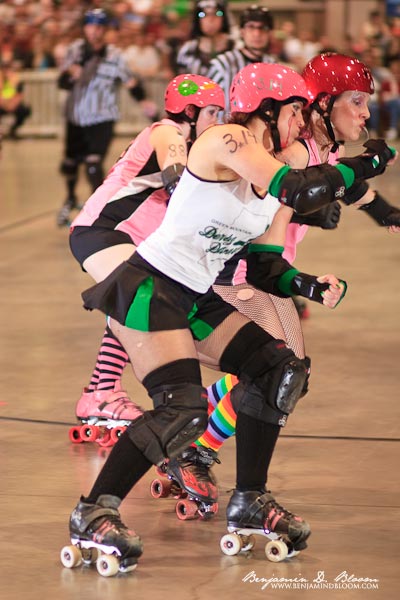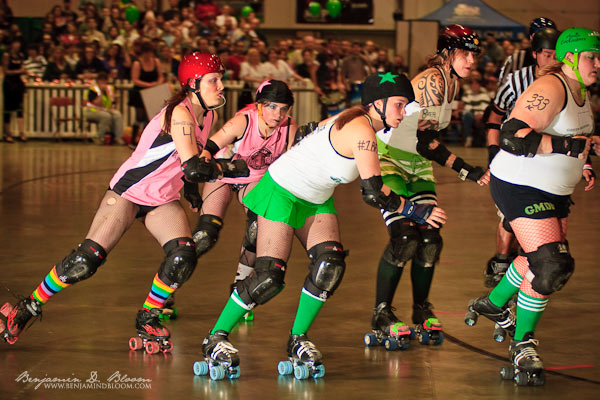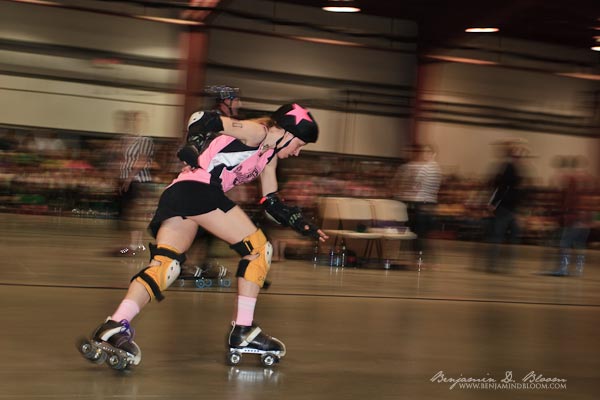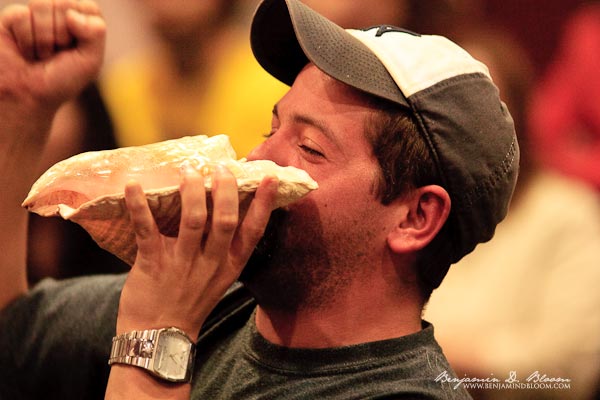 The GMDD had been drawing 500 fans per bout in past months, but for this most recent bout they played in the large room at the Champlain Valley Exposition and sold about 1300 1600 tickets.  The fans get quite into it and it draws from all crowds across many social groups in the Burlington area.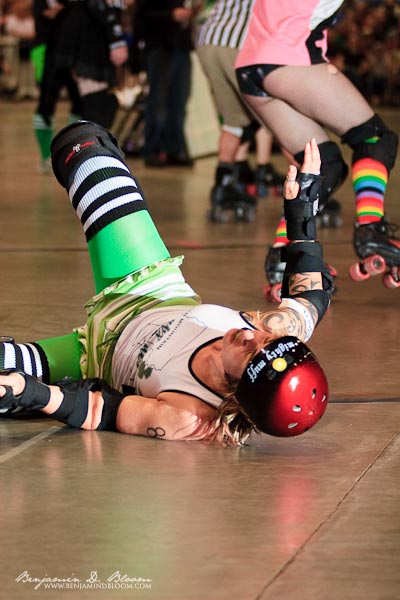 The game involves real hits, spills, bruises and sometimes serious injuries.

For those that haven't watched Roller Derby, check to see if you have a local team.  If you're in Burlington, keep an eye out for the next GMDD bout.  They're a lot of fun!  Bring some ear plugs, though. The music and cheering can get quite loud.
You can see more photos on my facebook page or check out the Green Mountain Derby Dames facebook page.